Adelaide north real estate photographer: Property Lane Images
---
I'm Teresa Lane and my business has evolved from a dream. Firstly I started Memory Lane Photography some ten years ago but I found my niche in real estate three years ago and created Property Lane Images in 2016.
The goal I have is to provide high quality imagery to help you market your listing, business and property.
Being a realist photographer with a fine eye for attention to detail, my pride is in the quality of my photography.
As I live in the North of Adelaide, the Gateway to the Barossa I have built solid working relationships with established real estate businesses, home and business owners.
Photography:
With my fine eye for detail I deliver high quality imagery that showcases the home for its warm character and personality. The extra flare captures the potential buyer and leaves a lasting impression.
Where we work:
My focus is the north of Adelaide, including suburbs in Gawler and its surrounds, as well as the Barossa Valley.
I am willing to travel to Clare far North and the Yorke Peninsula, and I'm also willing to travel to Kangaroo Island with a travel fee included.
Our ideal clients:
Real estate agencies
Residential & commercial
Proprietors of business
Bed and breakfasts
Wineries, hotels and small businesses
Website building
---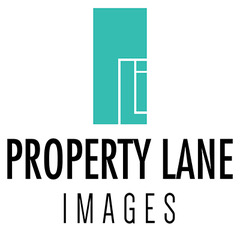 What areas do we cover: northern suburbs of Adelaide, Gawler & the Barossa Valley
---
Get in Touch with Property Lane Images
---
If you would like to speak to Teresa from Property Lane Images, you can call her on the phone number listed below, or fill in the contact form and she will get in touch with you as soon as she can.
Hours
---
Monday – Friday 9am – 5pm
–(unless twilight is requested)
Saturday Upon request
Sunday Closed
---
Social Media: Adelaide north real estate photographer
---
An interview with Teresa Lane
Tell us a little about yourself.
I'm a mum to 2 children, aged 22 & 10.
Photography for me started off after listening to my dreams and taking the plunge to make them real. I wrote pages of ideas down and things I wanted to achieve.
I pride myself on my appearance, being professional and going the extra mile.
How would you describe your photographic style?
I've developed a unique style of realist photography and see it for its ability to bring out the beauty in each situation.
My fine eye to attention to detail has been highly commended, creating a common trademark.
What's your standard workflow when doing real estate photography, from arrival at the location through to delivery of the images?
When I arrive at my shoot being Real Estate, I chat to vendor, get their vibe and mostly feel the warmth from their home. I'm in their home for an hour, more if they make me a cuppa !
I liaise with their agent and hand over images within 24hrs. When a 360 VR Tour is required I deliver these within 48hrs.
How important is Photoshop or digital editing to your process?
The editing process is extremely important, getting colour correct to delivery images that reflect the home.
Attention to getting the correct lighting and positioning is crucial for the post processing. Saving time at the end of the day is imperative for busy lives.
What do you enjoy most about photographing real estate, architecture and the built environment?
The most enjoyable aspect of Real Estate Photography is the clients you meet. To express their home in imagery is highly pleasurable when the agent sells the property at the first open or before. Its very rewarding and self reassuring that my work is creating all involved an income and a new vendors happiness.
What's the funniest thing that's ever happened when you've been on a photo shoot?
I have shot a $1.8 million rural property surrounded by hills.
I took a stroll up the hill with the owner and my dad who does my floor plans to fly the drone and on the way up I stopped to take in the view.
I didn't realise my sunglasses fell out my pants pocket.
Shoot was completed and I frantically was looking for my sunnies … yep you guessed it, up the hill I went again!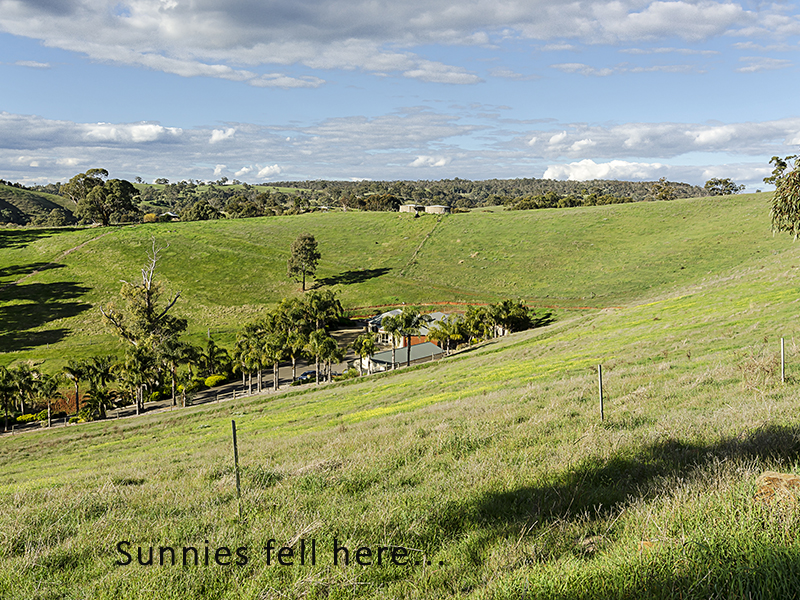 What's one of the most memorable photo shoots you've ever done?
Mmmm I'll need to think about this one…
I classify all my shoots as memorable. When my creative juices flow they create memories that last a lifetime.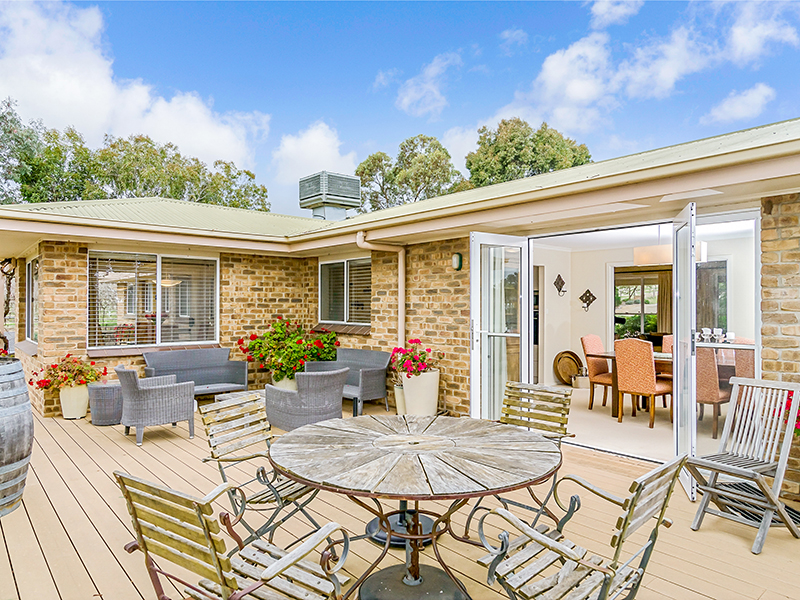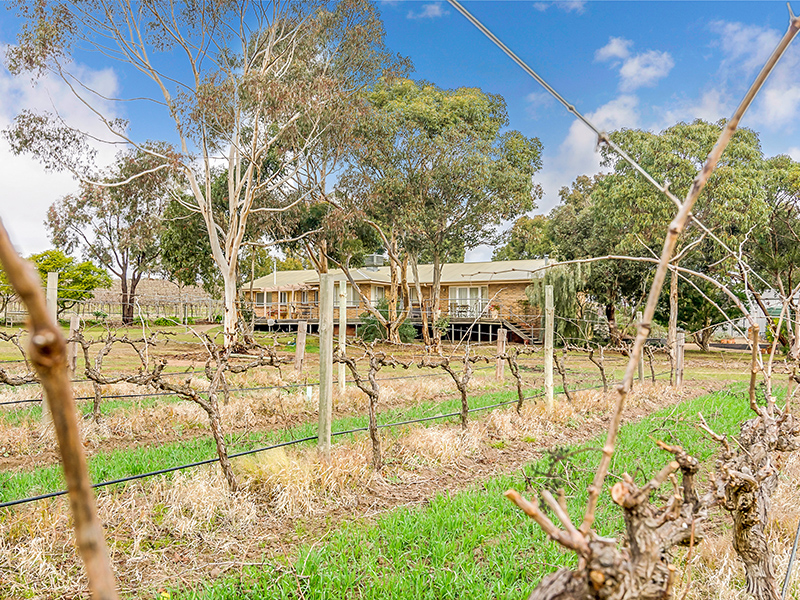 What advice would you give to someone in Adelaide or the Barossa Valley who was selling their home?
Have specialised photography & floor plan as it's invaluable.
A picture speaks a thousand words, and you don't get a second chance at first impressions.
I'd also point out that images keep potential buyers looking at the listing longer.
Experience a point of difference and let a 360 Virtual Reality Tour sell your home to overseas clients, it widens your spectrum of potential buyers.
What do you like to do away from work?
I enjoy watching my children play sport, I like to visit wineries – I'm spoilt for choice!
Vintage shopping for treasures that I do use in vacant homes.
Gardening and being house proud. I love cooking and entertaining family and friends.
Real estate photography
Drone operator - my Dad does this
Floor plan drawer - my Dad also does this
360 deg Virtual reality tours
Attention to detail
Drinking wine - off the scale!
Having grown up in Gawler and spent all of my life bar 1 year when I lived in Alice Springs, I have gained many friends, friends of friends and the list goes on.
I'm a very proud Mum of 2 wonderful children, Darling Daughter is 22 and Adorable Son is 10. I'm very house proud and often find myself overthinking things in my garden.
My passion for holding a camera started when I was in year 7 and took my first slide film instamatic on camp. I still have the images today.
After many dreams about my camera, being on holidays and not working or forgetting film or lenses cracked etc I decided to write them down and see if there was a common denominator … it was just that I didn't want to miss a memory.
I went to a clairvoyant, I was told to follow my dreams.
It was that afternoon I bought my first DSLR Nikon D3100.
My dream has made me a business owner.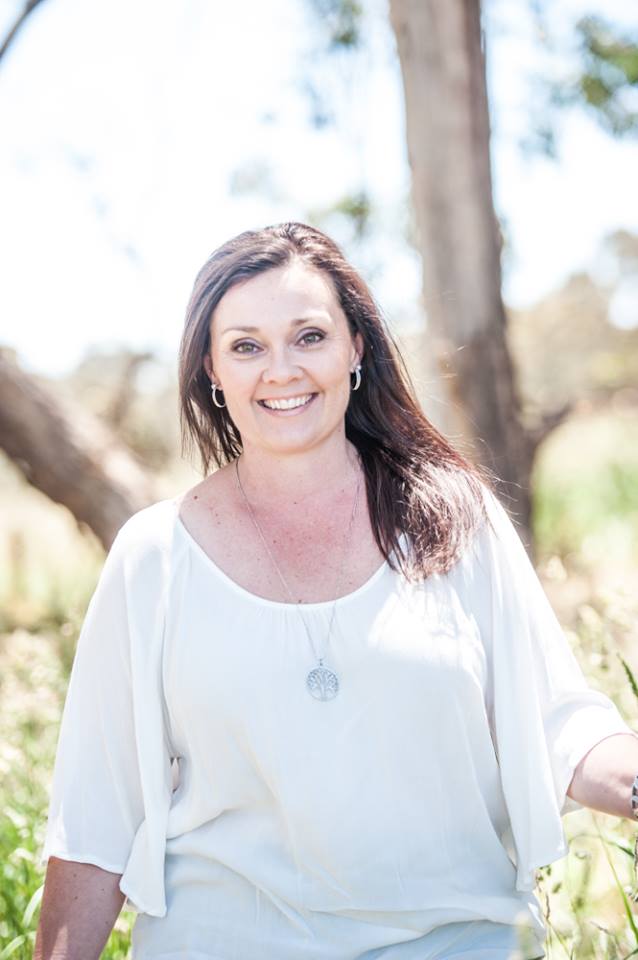 Testimonials for Adelaide north real estate photography company Property Lane Images:
"What lovely people to deal with. Will definitely use them next time. Just awesome shots you certainly couldn't do better than Property Lane Images."
"Property Lane Images were great to deal with. They provide a wonderful, friendly service and took lovely photos of our home. I would happily recommend them."
"I was very pleased with how great our photos look and the fact you just knew exactly what to do. I would certainly recommend you to future vendors."
"Teresa is "my photographer" we've worked together for a long time and have achieved some incredible results, I have been selling real estate for 15 years and Teresa is the best and most Professional photographer I've ever met, my clients love her and so do I, so much so she will be my wedding photographer later this year, call me and I'd be more than happy to discuss how awesome Teresa is as a professional photographer."
Videos: Adelaide north real estate photographer
Facebook posts by Adelaide north real estate photographer Property Lane Images: