Sunshine Coast real estate photographer: Propertyshoot
---
Although he's been handling a camera since he was a teenager, Jonathan May, owner at Propertyshoot Photography & Video, has been a Sunshine Coast real estate and architectural photographer for the past eight years.
Photography:
"When I decided to specialise in property photography I was surprised at how challenging it was. Like other photographic genres such as portraiture or weddings, interior photography has its own subset of challenges and the methodologies needed to overcome them."
Where we work:
Propertyshoot is based in Coolum and covers the entire Sunshine Coast area; from Noosa to Caloundra and out to the hinterland.
Our ideal clients:
Real estate agents
Architects
Builders
Hotels and holiday accommodation
Interior designers
Home products, from rugs to cosmetics
---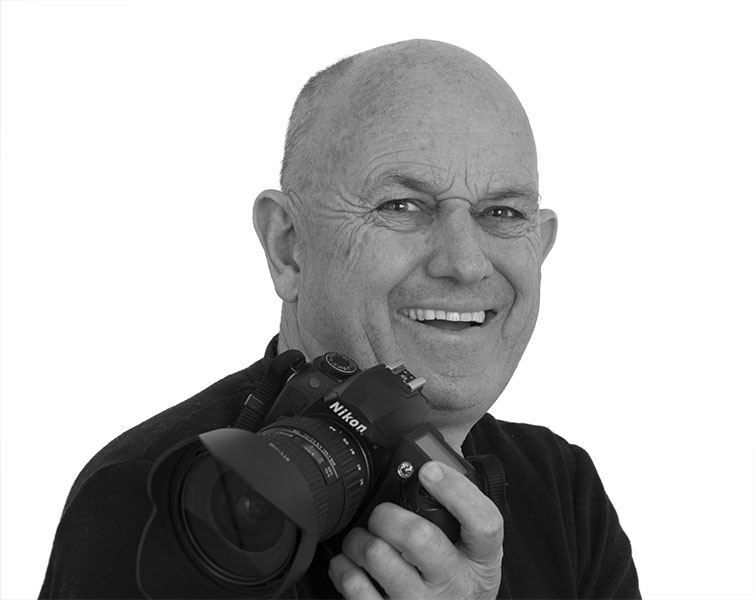 Get in Touch with Propertyshoot
---
If you would like to speak to Jonathan May from Propertyshoot, you can call him on the phone numbers listed below, or fill in the contact form and he will get in touch with you as soon as he can.
Hours
---
Monday – Friday 8am – 6pm
Saturday By appointment
Sunday Closed
---
Contact
---
AddressSunshine Coast, Queensland
Phone 0404 429 283
Email info@propertyshoot.com
Website www.propertyshoot.com
What areas do we cover: the entire Sunshine Coast and hinterland, Queensland
---
An interview with Jonathan May
Tell us a little about yourself.
I'm married and have two adult sons. For 25 years I was a high-school science-biology teacher, spending half of that time teaching in local and international schools in Brunei and The Bahamas. Thanks to piano lessons as a kid I've also played keyboards in bands much of my adult life and currently play in 3 bands on the Sunshine Coast.
How would you describe your photographic style?
I adapt my style to the needs of the client for whom I'm photographing. Broadly speaking, Real Estate likes bright wide-angled photos that show the entire room and how spaces connect with each other, whereas an Interior Designer will want tighter shots of living areas featuring their colours & textures, and perhaps signs of human interaction; a bodum of coffee & a magazine for example. Sometimes there's room to deliver a mix of genres.
My preferred interiors style has a natural look. I'll invariably use several flashes tucked away throughout the scene so as to illuminate any dark recesses, but the end result doesn't look as though it's been hit with a searchlight as most of the flashes will be powered down to deliver just a kiss of light. The sort of photos that you see in Home & Garden and Decor and Architectural magazines I find most appealing.
What's your standard workflow when doing real estate photography, from arrival at the location through to delivery of the images?
They say that architectural photography is about knowing where to stand and at what time to stand there! The reference to timing is about making use of the best natural light, but in real estate we rarely have the luxury of scouting a location and then coordinating the various stake-holders to take advantage of that prime time. So I'm very accustomed to dealing with conditions as I find them.
I'll first take a walk-through with the client discussing and noting what they're looking for, then revisit those hot-points and explore them further in search of a compelling spot in which to place the camera. I'll scan the scene looking for items that might best be relocated, for instance a dish-towel left on a bench or a floral arrangement that might be blocking the line-of-sight from camera to kitchen, then set about finding a base exposure that works for most of the scene.
To this I'll add flash where needed, plus take additional exposures that favour different parts of the scene such as the bright windows or that dark hallway. It's a "construction kit" process where I'm collecting raw material to go into the final image, which may end up being a composite of several photos. The method is necessary as any camera will struggle to reproduce, in one shot, the range of brightness in a room as rendered by the human eye and brain.
How important is Photoshop or digital editing to your process?
Photoshop is a crucial tool. Although it has received a bad rap as the evil agent of image fakery, at its basic level Photoshop is today's digital darkroom without the smelly chemicals, allowing small tweaks in such image parameters as brightness, contrast and colour balance. It also allows me to combine the best parts of multiple images, something that would be very difficult to achieve if dealing with a handful of negatives! Another public perception of Photoshop is that it's "one-click easy", but I can tell you, for example, that it is much faster to physically move a parked car out of shot than it is to make it disappear in Photoshop.
What do you enjoy most about photographing real estate, architecture and the built environment?
Even though our homes are just glorified caves to keep out the weather, human ingenuity has continually sought to shape their design so that it interacts with the outside environment in a pleasing way. We take pleasure in being able to move easily between kitchen and the covered outdoor patio, or to watch the patterns of light and shade change in different rooms throughout the day. I'm being idealistic, but all structures have pleasing features and it's my job to find and record those.
What advice would you give to someone on the Sunshine Coast who was selling their home?
Retain the services of an experienced real estate agent. I'm a great believer in leveraging the skills of others on tasks for which I'm unaccustomed.
What do you like to do away from work?
I've always lived near the sea and need to touch base with it often. Surfing, swimming or just a walk on the beach are all great invigorators.
Testimonials for Sunshine Coast real estate photography company Propertyshoot:
"I am passing on the vendors' appreciation and gratitude for the photos, they were absolutely raving about how beautiful and professional they were, and added that you were a such a nice guy."
"The photos are great, so impressed with that bathroom shot.
Can't wait to see what else you send"
"Love all the photos, including the detail shots. Very, very good!"
Facebook posts by Sunshine Coast real estate photography company Propertyshoot
Easy Facebook Feed error:
Error validating access token: Session has expired on Monday, 10-Sep-18 22:10:57 PDT. The current time is Wednesday, 19-Sep-18 10:28:20 PDT.
Easy Facebook Feed error:
Error validating access token: Session has expired on Monday, 10-Sep-18 22:10:57 PDT. The current time is Wednesday, 19-Sep-18 10:28:21 PDT.