Warwick real estate photographer: Johanna Zolg Photography
---
Johanna Zolg from Johanna Zolg Photography in Warwick, Queensland, is a real estate photographer and an architectural photographer with experience in the Real Estate industry. She worked in Real Estate and saw the need for professional photos, combining her love for photography and homes.
You can read more about Johanna in an article about her at Warwick Daily News:
Photography:
Johanna loves nothing more than delivering images of the highest quality to their clients, and is passionate about your goals. We know that quality photos matter for every business.
Johanna always strives for perfection and the satisfaction of her clients is very important to her.
Johanna Zolg Photography is a one stop shop for all your marketing needs. We create floorplans, site plans, elevated photos and twilight images. All this will help to get your property to stand out from the crowd.
Where we work:
Johanna Zolg Photography is based in Warwick, and covers the Southern Downs area. Most of their work is around Warwick and Stanthorpe, although they are willing to travel further throughout the Darling Downs and Granite Belt, though of course extra charges will apply.
Our ideal clients:
Real estate agents
Property Managers
Bed & Breakfasts, Resorts, Hotels & Motels
Retail and Tourism Businesses
Builders & Contractors
Architects & Designers
An interview with Johanna Zolg
Tell us a little about yourself.
I have always been a creative person and after having children I wasn't able to find the time to create art, so I found photography.
I am still pretty new to it, 3 years since I bought my first DSLR, but I have learned so much in this time and I am still learning.
Not a day passes without me researching anything photography related.
After working in the Real Estate industry myself for several years I saw the need for professional photos in my home town.
How would you describe your photographic style?
I carefully find the best composition to show the room of in its best way. Then I use the natural light available as well as supplementary light to achieve quality images.
My photos are very true to real life with some artistic flair added if needed.
What's your standard workflow when doing real estate photography, from arrival at the location through to delivery of the images?
Once I arrive at the property I will consult with the owner of the home or the listing agent to deliver the best images. I like to know what they think are the best selling features of the home and which are must have shots.
I generally work myself then from the back of the house to the front, room by room. Every room I enter gets assessed as to which angle/point of view works best.
Once back home at my office the photos will be reviewed and edited to the vision of the homeowner/ agent as well as my own interpretation.
All property images are delivered within 48 hours.
How important is Photoshop or digital editing to your process?
I want viewers to have a true representation of the property as well as capture their attention to the property.
Photoshop plays for me an important role in my editing process. It helps me to ensure that the colors are true to life, that walls are straight and skies are blue.
What has been the most memorable photo shoot you've ever done?
It was a combined job for a local builder and a Toowoomba based interior designer in November 2015. The home was a 1 hour drive from my home town. The interior designer accompanied me on the shoot. We were at the property for 3 hours. It was a 500sqm newly built home. I loved every room in it!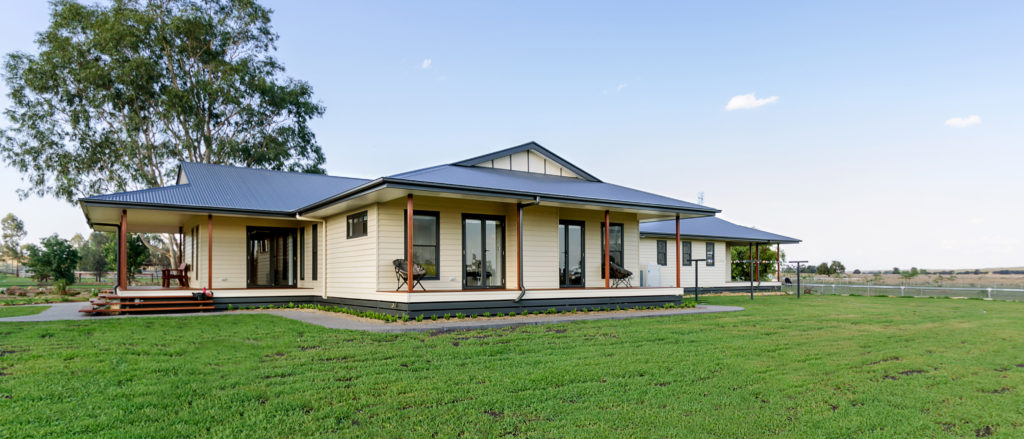 The builder, for who I have photographed several homes, does an amazing job, the interior designer, put the dot on the i.
I ended up delivering over 80 photos to them.
At the stage of the shoot I was pregnant with my 2nd child, he was born only 5 days after the shoot. Fair to say I didn't deliver the photos in 48 hours . 🙂
What advice would you give to someone in Warwick or the Darling Downs who was selling their home?
Good photography can be the difference between a buyer opening a web link or moving on to the next. Once the buyer moves on to the next and didn't choose your home because of poor photos you will never win him back. 92% of home buyers are using the internet to begin their search. You have 3 seconds to grab their attention.
Before the days of the Internet a buyer would approach an agent to buy a home. The agent would give the buyer one or several addresses to do a drive by. For the buyer to take any interest in the property for sale, the property needed to have 'Curb Appeal' for a good first impression.
Nowadays, with the internet making things a lot easier, the 'Curb Appeal' is now the photos provided on the internet. So either way the first impression counts! How much do you like looking at glossy magazines with beautiful photos of homes in it?
Or you are planning on going on holidays?
You will choose the hotel by the most attractive photo, right? I can tell you, they were not taken with an iPhone or a point and shoot camera! They were created by a professional, to showcase the home or hotel in the best possible way to attract customers.
What do you like to do away from work?
Being an excellent mother and housewife is what I like to do in my free time. I love cooking, baking and playing with my young children. Early in the mornings I go to the gym for some me time… and counteract all the cooking and baking 🙂
Being a creative person I have more hobbies than time.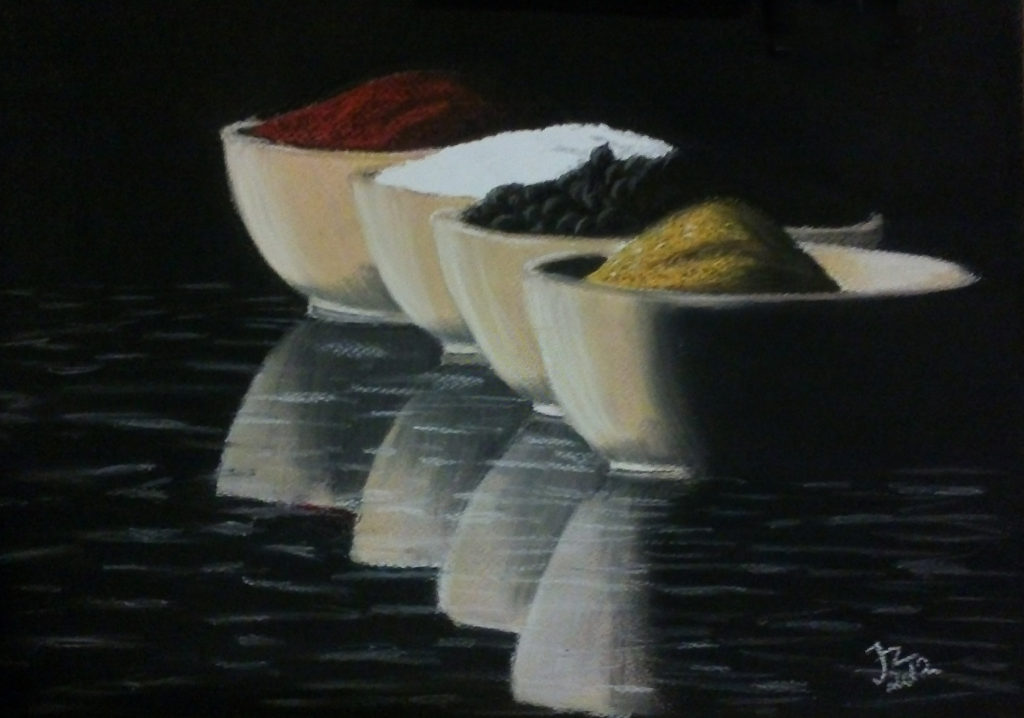 Testimonials for Warwick real estate photography company Johanna Zolg Photography:
"Bradfield Building approached Johanna Zolg Photography after being recommended by friends.
We needed professional photographs of our work to showcase our products to future customers and to include in print media.

Johanna's approach was totally professional both in the production and her communications with my clients. As a result we are building a library of fine examples of the specialist projects we undertake on a daily basis.

Bradfield Building highly recommends Johanna Zolg Photography."
Peter Bradfield, builder
"I employed the services of Johanna from Johanna Zolg Photography in November last year to photograph ain interior design I had completed in Inglewood.

Johanna was the ultimate professional, she is in possession of a pleasant, polite personality & was happy to take some direction form me regarding the types of shots that I wanted. The resultant photographs exceeded my expectations showing the rooms in entirety & also some more detailed shots that focused on decorator items. All of the images were lit to their best advantage & Johanna has a lot of knowledge as to the best time of the day to achieve this. Although I do not have any knowledge of photographic equipment hers seemed to be very up to date & more than adequate to complete the assignment.

I plan on using the services of Johanna Zolg Photography in future & would have no reservations about recommending her to anyone considering employing her."
Natalie Brownlie- TarlieB designs
"Johanna was recommended to us by our builder who supplied us with samples of her work. We were very impressed with these picture samples as we required similar impressive photos for the advertising program for our house.

Johanna was punctual with her appointments with us and we used her suggestions to improve our house presentation. She actually modified the photos supplied by our real estate agent to improve the overall appearance of the property.

We had many comments on the quality of the house pictures and this was directly a result of Johanna's ability to provide a professional presentation."Paul and Carole Colenso
Real estate photography
Floor plans
Real estate video tours
Architectural photography
Playing guitar
I grew up in the south of Germany. There I completed an apprenticeship in horticulture.
My father then encouraged me to see something from the world. I choose Australia as my back packing destination.
My stay was meant to be only 5 months long… this was in 2004
I have worked in a few different industries over the time. Here in Australia I completed a Cert IV in Hospitality as well obtained my real estate licence.
Once my daughter was born in Aug 2013 I discovered photography, on a professional scale, as my creative outlet.
I have photographed numerous families and special occasion, but my passion lays within the real estate and architectural photography. There is something oddly satisfying in making a home look perfect.
I have always been interested in capturing lives moments with photos. This might have been inherited from my great-grandmother. She had a great eye for compositions and always had owned a camera.
And with living so far from home, photos is the only way that I can share my life with my family, who are still in Germany.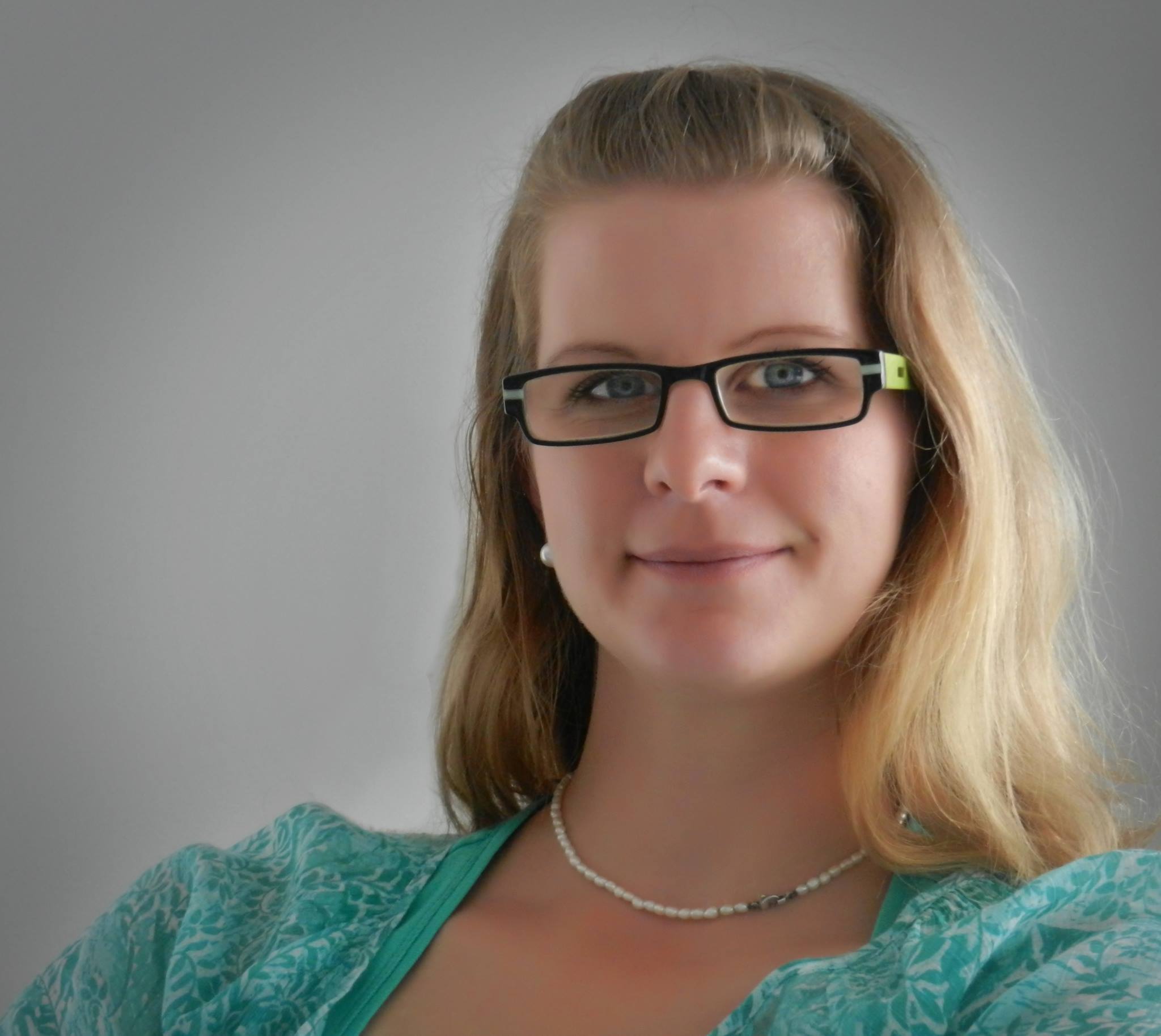 What areas do we cover: Warwick and the Darling Downs, Queensland
---
Facebook posts by Warwick real estate photographer Johanna Zolg Photography
One of the many homes I fall in love with! This is a perfect family home. I can see myself living here.
#realestate #realestatephotographer #realestatephotography #lounge #staged #forsale #fireplace
Today's hot weather reminded me on this shot. Perfect day for jumping into the pool
#realestate #realestatephotographer #realestatephotography #forsale #pool #swim #dusk #duskphotography
Get in Touch with Johanna Zolg Photography
---
If you would like to speak to Johanna from Johanna Zolg Photography, you can call her on the phone numbers listed below, or fill in the contact form and she will get in touch with you as soon as she can.
Hours
---
Monday – Friday 7am – 7pm
Saturday By appointment
Sunday By appointment
---
Social Media: Warwick real estate photographer Johanna Zolg Photography
---