Ottawa real estate photographer:
Target Market Photography
---
Fred Brown from Target Market Photography specialises in real estate photography for clients across Ottawa, Ontario, Canada. He has over 30 years of achieving results in a variety of communication medium.
Photography:
Fred Brown delivers engaging images that attract qualified, interested customers for your property or service. Fred focuses on the essential features and emotions that are key to your target market.
Where we work:
Fred is based in the Ottawa region and provides services throughout Eastern Ontario and Western Quebec.
Our ideal clients:
Real estate agents seeking to win more listings and achieve more sales.
Holiday Rental businesses seeking ideal clients.
Architects and Interior Designers seeking to leverage current successes into future commissions
Hotels, Resorts and B&Bs seeking high occupancy rates while targeting specific clientèle.
New home builders seeking to seal sales as early as possible in the construction process.
---
An interview with Fred Brown
How would you describe your photographic style?
My approach is to highlight the features of a property that are most attractive to the target market. It's important, too, to generate the appropriate emotions.
Photographically, my images feature accurate color and a feeling of natural light.
What's your standard workflow when doing real estate photography, from arrival at the location through to delivery of the images?
We begin be reviewing the marketing goals of the business:
Who is the target market and what features are they looking for?
What distinguishes your business from the competition?
We then establish a photo plan that will deliver your message visually to your target market.
How important is Photoshop or digital editing to your process?
Multiple exposures are taken for each image using both flash and ambient light. Fred then blends these raw exposures together, much like a jigsaw puzzle, to create a strong, convincing image that delivers your message.
What do you enjoy most about photographing real estate, architecture and the built environment?
Working with geometry, lighting and the complexity of an architectural or interior image I find really exciting. But most of all, through my career in a variety of communication medium, I enjoy helping business succeed.
What advice would you give to someone in Ottawa who was selling their home?
Marketing a home well takes a team: home inspector, handyman, real estate agent, stager, photographer and lawyer. So assemble your team, listen to their advice, and take the leadership role!
What do you like to do away from work?
I play double bass in a Klezmer band. It's my job to help keep everyone on the beat!
Fred Brown, owner of Target Market Photography, began his working career in economics, market analysis and business planning.
He helped the Continuing Education department at Algonquin College develop a successful focus on career development for young working adults.
After being "downsized" in the early 90s, Fred refocused on technical communication for high technology. He helped large and small companies such as Nortel Networks and Multi-processor Toolsmiths explain how to use the features of their advanced products.
Fred also created back-of-the-book, multi-format indexes for such leading-edge publishers as O'Reilly Media. As a skilled and experienced communicator Fred knows how to analyze the needs of the audience and how to engage that audience in order to achieve the desired result.
Now, not quite "retired," he combines a long held passion for photography with his well-honed business and communication skills to help you meet your business goals.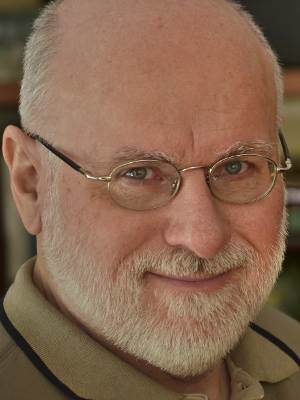 What areas do we cover: Ottawa, Eastern Ontario, Western Quebec
---
Get in Touch with Target Market Photography
---
If you would like to speak to Fred Brown from Target Market Photography you can call him on the phone numbers listed below, or fill in the contact form and he will get in touch with you as soon as he can.
Hours
---
Monday – Friday 9am – 7pm
Saturday By appointment
Sunday By appointment
---