Akron, Ohio real estate photographer:
Summit Photography and Marketing
---
Hello! My name is Sandy Rybka, owner and photographer of Summit Photography and Marketing. I am working with business owners and real estate agents in the greater Akron, Ohio area and would be glad to help make your property listing get more views and attention online. I have been in photography for over 6 years and have been able to assist with the marketing and sale of over 70 homes within the first 4 months of this year! I would love to meet you and discuss how I could help you as well.
Photography:
IMAGES + INTERNET = INTEREST
That's a statement I work by and seek to give the best quality possible for your website. As a photographer, Sandy Rybka, owner and photographer of Summit Photography and Marketing, will offer a 200% guarantee. While I can't guarantee new clients or a sale for you, I will guarantee excellence in photos that will make a property or home listing gain attention through the use of high quality still images, interactive virtual media and other add on services to give the best opportunity for a fantastic return on your investment.
Where we work:
I will travel within Summit, Portage, Geauga, Stark and Medina counties. Areas beyond this will require an additional travel fee. Summit Photography and Marketing is based in Akron, OH.
Our ideal clients:
Real estate agents
Small business owners
Home builders
Bed and breakfast owners
Rental property owners
Hotels
---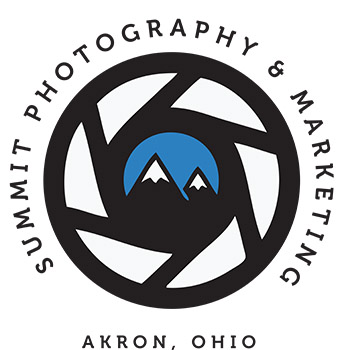 An interview with Akron real estate photographer Sandy Rybka
Tell us a little about yourself.
I am a photographer who also carries the titles wife and mom. Mike and I have 4 kids and now that they are growing up and moving into the college years, I am able to go back to my love of photography.
I remember holding a camera when I was 9 years old and after taking a photo of dolphins in a pool at the zoo, my Aunt said, "That's a great picture! I think you'll be a photographer someday."
I also enjoy having family dinners together as well as travelling and bike riding with my husband. Hawaii was my favorite place to visit and I would love to also visit Western Canada again.
How would you describe your photographic style?
My photographic style would be described as natural and realistic with an emphasis on showing the details of a room.
I have preferred HDR photography because I like the simplicity of going into a home with as little camera gear as possible. It was my initial training and I have sought to perfect it so that you can feel like you're actually there yourself. Colin Cadle has been a big influence in my approach to this.
What's your standard workflow when doing real estate photography, from arrival at the location through to delivery of the images?
Once I arrive at a home or property, I will do an initial walk-through to help the owner feel comfortable with what needs to be done. I will make suggestions as to what should be moved (to allow for the most floor space as possible to show in the photo) or taken out.
I will typically finish within an hour for an average size home (under 2500SF).
After the photos are in the camera, I will go to my home office and start the editing process on my computer. This is where the magic happens!
Once the images are fully edited, I will deliver them to the agent by the end of the day. If my schedule is too busy to do that, I will let them know ahead of time.
Business photoshoots typically take 3-5 business days to complete. You will receive your images via an email link to a gallery where they can be downloaded. I send a message with them and will make additional changes within the first 48 hours after delivery upon request.
How important is Photoshop or digital editing to your process?
Digital editing is very important in the HDR process, which means different exposures taken in the camera are blended and completed through digital software.
I use professional software to enhance what was done in the camera and to develop a final image that will show a  natural and inviting space.
The purpose is to create something as realistic as it appears to be in real life with windows that show views outside and areas inside that balance light and dark.
What do you enjoy most about photographing real estate, architecture and the built environment?
This is an area of photography that I pursued because I saw the need for improving the quality and the impact it could have in helping people.
After going through the buying process for a home of our own, I realized that I overlooked many homes due to poor images. If I can bring a potential buyer to say, "I want to live there!", then my job as a photographer is a success!
Every room is different with different challenges and I still enjoy the anticipation of waiting for a photo to go through the editing process and enjoying the results I can get.
What has been the most memorable photo shoot you've ever done?
Most memorable would be at an auto junk yard that sold refurbished car parts. They wanted to show the size of their property and I just had to stand in the middle of totaled cars and take pictures.  It served a purpose for them!
What's the funniest thing that's ever happened when you've been on a photo shoot?
I've learned to laugh now and brush off the number of times I finish taking a photo of a room and then someone comes in and says, "oh, let me move that for you."
What advice would you give to someone in Akron, Ohio who was selling their home?
I have seen the difference photos can make for a seller or agent with the comments people will give to them first impression they have of that home based on their online views. They may not buy the home, but professional photography will get them in the door to look.
What do you like to do away from work?
I love spending time with my husband and 4 kids and now a new son-in-law. I love to travel around the country and when we can't get away, riding our bikes on the trails in our area is enjoyable. We have friends over and enjoy eating out on the back porch just enjoying good conversation. I love taking photos of family events and my kids still too!
Testimonials for Summit Photography and Marketing:
"Working with Sandy has ALWAYS been a wonderful experience! We sought out this service from other vendors that completely blew us off but Sandy accepted the project with eagerness and excitement."Kaylyn Zielinski
"Sandy is an extremely talented photographer and has become a tremendous asset to my business. Sandy is always extremely professional, reliable and accessible if ever I have need."Shaundle Pruitt
"This is absolutely fabulous. What great photos! Thank you, thank you!"Julie Cantley
"The professionalism and talent that Sandy brings to her photography has made a very large impact on my business and my ability to showcase my listings."Megan Phillips
Real estate photography
Floor plans (I want to increase this)
Real estate video tours
Cooking good meals
Driving from place to place (I do aLOT of it!)
I was born in Chicago, IL, raised in Upper Michigan and then moved to Deerfield, IL for college.
After college I was able to move to West Palm Beach, FL for a teaching job. After getting married we moved to Fort Lauderdale, FL.
My husband then was moved for his life calling to Greenville, SC. We were there for 8 years and are now in Northeast Ohio, in the Akron area. So, moving has been a big part of my life, but I have no regrets! There were positives and happy memories from each place I've lived.
I was a teacher in WPB for 6 years and while I enjoyed it very much, I knew I wanted to have more flexibility with my family as they got older. Now, with 4 kids all between 16 and 21 (I have twin boys too!), I can work and still enjoy time with them since I can flex my work hours more than teaching would allow.
I have always enjoyed photography and my hobby has turned into a full time pursuit to help others!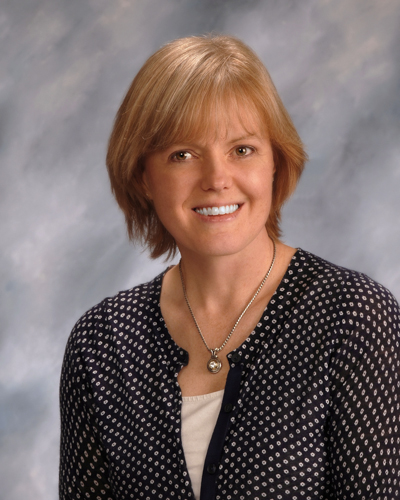 What areas do we cover: Summit County / Akron, Ohio
---
Get in Touch with Summit Photography and Marketing
---
If you would like to speak to Sandy Rybka from Summit Photography and Marketing you can call her on the phone numbers listed below, or fill in the contact form and she will get in touch with you as soon as she can.
Hours
---
Monday – Friday 9am – 7pm
Saturday 10am – 5pm
Sunday Not available
---
Social Media: Summit Photography and Marketing – Akron, Ohio
---