Lexington Kentucky real estate photographer:
KY Real Estate Photography
---
Brandi Mahon from KY Real Estate Photography in Lexington, KY has been a photographer for over 15 years, specializing in real estate photography for the past year.
Photography:
KY Real Estate Photography grabs your buyer's attention by producing professional beautiful images that show case your listing and you as a Realtor.  Use professional photography to help enhance your brand. We use multiple photographic methods to create the end product and deliver these images to you in the fastest amount possible, allowing you to do what you do best…. Generate leads, sell more houses and build your brand.
Where we work:
KY Real Estate is based in Lexington, KY and covers all of Fayette, Jessamine, Woodford, and Scott County, although travel throughout the state of Kentucky and surrounding states are an option, though extra charges will apply.
Our ideal clients:
Real estate agents
Residential builders
Commercial builders
Property management agents
Local businesses
Staging companies
---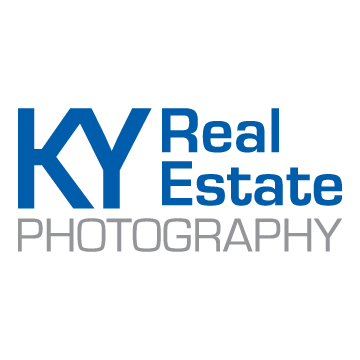 An interview with Brandi Mahon
Tell us a little about yourself.
My name is Brandi Mahon and I am the owner/photographer for KY Real Estate Photography. I created this business to combine my 2 passions, Real Estate and Photography.
I have been a Realtor for over 15 years and know what agents need and want in their real estate photography to showcase their listings and enhance their brand.
How would you describe your photographic style?
I would say my photography style is very straight forward. I love to create images that put the subject in the best light possible. Creating inviting photographs that beckons the buyer to come check out a closer look.
What's your standard workflow when doing real estate photography, from arrival at the location through to delivery of the images?
When arriving on site, I will typically set up my equipment in the kitchen. I usually like to shoot the kitchen last so I leave equipment there so it won't be in any of my other shots.
Then I will take a tour of the home, making note of where the light currently is to determine what I should shoot first and thereafter. I will then begin to work.
I will review the layout of a room and determine if anything in the room that needs to be removed, can be to make the shot better. I go to set up my equipment and take some test shots.
Once I have determined the best settings I start taking the images. I repeat the process until I am completely finished with the entire home, inside and out.
How important is Photoshop or digital editing to your process?
Because it is impossible to properly expose interior rooms without multiple light sources and while maintaining an appropriate exposure outside the windows, I use a method a technique called "blending". This means I will take multiple images of the same shot with different exposures and will edit them in post-production and combine all of those images into on excellent image that mimics more of what you would see if you were actually standing in the room.
What do you enjoy most about photographing real estate, architecture and the built environment?
I enjoy the people that I meet as a result of providing this service, whether it is a client such as a real estate agent, or builder, to the seller whom is trying to sell their property.
I like helping in that process by where my work helps them either get more clients or sell at a higher price in less time, both of which results in more money in their pocket.
What has been the most memorable photo shoot you've ever done?
The most memorable photoshoot was one that I did for a former colleague of mine at Keller Williams Bluegrass Realty. She asked me to shoot this listing she had just taken.
As I begin to shoot the home, I saw items the homeowner had collected and were displayed as decoration. More than one of the items were exactly the same as something my grandmother had in her home years ago. I was instantly transformed to my grandmother's house and thinking of items that I had not thought about in over 20 years.
I thanked the homeowners for allowing me to shoot their home because it was nice to go down that unexpected memory lane.
What advice would you give to someone in Lexington who was selling their home?
I would encourage a seller to contact an agent who is serious about the marketing of their home.
These days with the advent of cell phone cameras, most agents think the photos they take themselves on their phones are "good enough".
Well if I were selling my home, I would not want an agent who did just "good enough" to get my top dollar for my investment. I would want an agent who hired professionals to help him or her market and sell my home.
What do you like to do away from work?
I love party planning! I host an annual dance/party for a social group that I organize. I love getting deep into the details of the décor and other things surrounding entertaining people.
I have a Bachelors of Science for Texas State University in Recreation Administration. It definitely comes in handy as I rely on my education and experience when planning an event.
Testimonials for KY Real Estate Photography:
Brandi is a professional like no other. She cares about her clients and goes above and beyond to make your goals hers. I would recommend her services to anyone who is looking to improve their brand and get listings sold fast!Lib Wilson, Lib Wilson and Associates
Brandi Mahon is the ideal consummate professional. She was well on time for our appointment, pleasant and courteous to me and my clients, took beautiful photographs of my listing and even took extra time afterward to work out a technical issue of mine.Markus Cross, Keller Williams Bluegrass Realty
I look at Brandi Mahon with KY Real Estate Photography as a business partner. She helps me build my business by enhancing my brand by providing outstanding images to help attract buyers and get my listings sold in the shortest amount of time.Stephanie Kelemen, Keller Williams Bluegrass Realty
Real estate photography
Commercial photography
Virtual tour / single page websites
Ballroom dancing
Having been a REALTOR® for over 10 years, in both Texas and Kentucky, I have a unique understanding of how to market and sell real estate.
Home buyers almost always first shop online, so I know first hand how great images can make or break first impressions.
I provide great images to REALTORS® and Sellers looking to sell their listings/homes at the highest price in as little amount of time as possible. I get excited with each opportunity to help REALTORS® brand themselves as professionals and sellers sell their property.
I also love photographing beautiful landscapes and pets.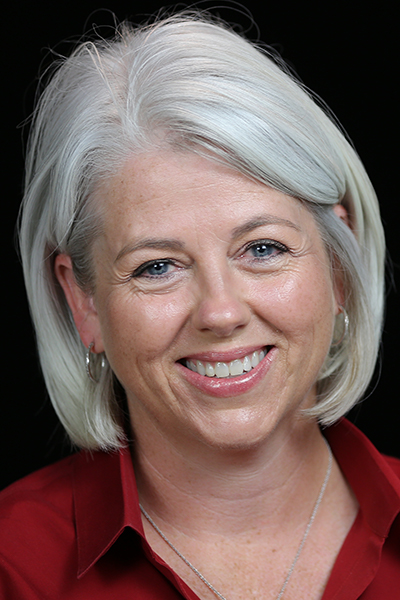 What areas do we cover: Lexington and surrounds
---
Facebook posts by KY Real Estate Photography
My latest real estate photo shoot! Check out this gem! Listed by Mason Combs with Combs and Company! http://www.kyrealestatephotography.com/715-cindy-blair-way-lexington-ky-40503-real-estate-photoshoot/
Check out my latest photoshoot.  Mason Combs, from Combs and Company, texted me last week and asked if I could come out and photograph his listing.  This house is centrally located and I had a blast shooting it.  There is a unique feature to this house that I am sure you don't see to often.
Got to take some pictures of Keller Williams Bluegrass Realty's annual #redday2017!
Get in Touch with KY Real Estate Photography
---
If you would like to speak to Brandi Mahon from KY Real Estate Photography you can call her on the phone numbers listed below, or fill in the contact form and she will get in touch with you as soon as she can.
Hours
---
Monday – Friday 9am – 5pm
 (evening shoots by appointment only)
Saturday By appointment only
Sunday By appointment only
---
Social Media: Northern Virginia Real Estate Photography
---