Milwaukee real estate photographer:
doubleXposure
---
doubleXposure in Milwaukee, Wisconsin, have been in media production for over 25 years, but have specialized in Real Estate and Architectural media production for the last 2 years.
Photography:
DoubleXposure loves nothing more than delivering images of the highest quality to their clients, images that attract more buyers and a fantastic return on investment for every real estate agent and business owner they work with.
doubleXposure is a photographic services company providing services for the Real Estate, Commercial and Architectural communities. We bring to our clients not only all our years of experience, but the understanding that each client has a different message needed from the media that we produce. Our service is based on a firm business relationship with each individual client. We tailor our services to meet each of our client's needs. We are not a business that just looks to produce images. Our goal is to create images that communicate the message that our client's need, based on a close relationship, listening, learning, and a firm base of knowledge of their market and the message they need to communicate to their audience.
Where we work:
We serve the Milwaukee / southeastern Wisconsin and northeastern Illinois regions.
Our ideal clients:
Real estate agents
Architectural firms
Interior designers
Home developers
Corporate
Retail and restaurants
Hotels
---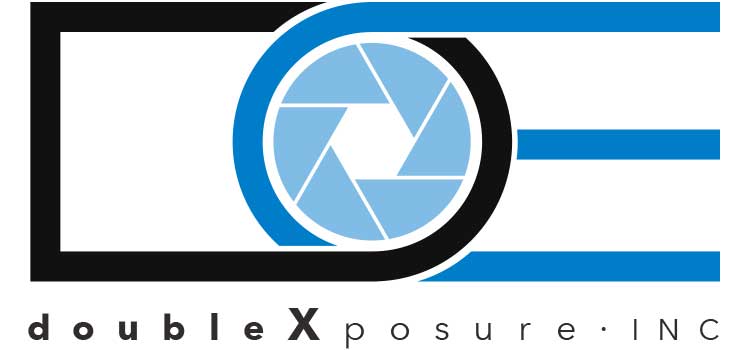 Get in Touch with doubleXposure
---
If you would like to speak to Joe or Mark from doubleXposure you can call them on the phone numbers listed below, or fill in the contact form and they will get in touch with you as soon as they can.
Hours
---
Monday – Friday 8am – 6pm
Saturday 8am – noon
Sunday Business office is closed
---
Contact
---
Address8125 West 5 Mile Road, Franksville WI
Phone 262.260.9596
Email staff@dblxxposure.com
Website www.dblxxposure.com
Social Media: doubleXposure in Milwaukee
---
What areas do we cover: Milwaukee / southeastern Wisconsin and northeastern Illinois
---
"I know these guys… worked with them for years. If you want things done creatively by people who over deliver, I highly recommend doubleXposure!"Brien Lee, Owner - Creative Director at Brien Lee Creative
"Location, location, location may determine success in real estate. But the marketing decisions you make are in your control. Choose doubleXposure for great Photography."Bart Marquardt, Coldwell Banker
"I have worked with Mark for over 25 years. He is the most professional high-quality media and technical specialist in the industry. He and his team provides incredible presentations, photography, video, audio, and meeting support. His work is second to none. I would highly recommend Mark and his company for any and all of your media needs."Robert Wucki, RPh., Executive Operations Leader, Walgreen Co.
"doubleXposure works with me to achieve my desired outcome, which varies from project to project, and produces beautiful results for my marketing and print needs."Michelle Carnagio, MC Designs, Inc.
"Beautiful, natural looking images. doubleXposure shows your property with style!"N. Serwin, Homeowner
"I can highly recommend doubleXposure after about a year with working with them. My architectural photos have never looked so good. My clients love them."Crystal Libby, Manager, Cilento Studios
"They know creative, planning, strategy, and most importantly, they care about their client's objectives – and achieve them".Team Sijan, The Captain Lance P. Sijan Memorial Plaza
An interview with doubleXposure
Tell us a little about yourself.
We are a company that is the combination of 3 longtime co-workers. One of our owners (Mark) was in the corporate world for 30 plus years, handling intra-company communication projects, all of which had both still and motion photography as a main element. The other two owners of doubleXposure, (Joe and Eileen) worked as vendors to Mark starting in 1991.
We have worked together for all of these years on projects for this company. When it looked like his company was going to start to downsize, it opened up the opportunity for the 3 of us to do something that we had been talking about for years, and that is opening a pure photography company that we could sell our expertise from.
We excel in both mediums, still and motion. We wanted to get back to what drew us into this industry in the first place, our love of capturing a slice of time and working closely with a client on finding solutions that are tailored to each individual client.
How would you describe your photographic style?
We would not say we have a specific style. We match our style to the needs of the client. Coming from a corporate communication background, the most important thing for us is that our images communicate the message our client's want.
What's your standard workflow when doing real estate photography, from arrival at the location through to delivery of the images?
We first and foremost work with our clients to find the best approach to their marketing needs, establishing what visual mediums will serve them best. Then we determine what day will be the best weather for the shoot.
We arrive 15 minutes before we are to enter the house and handle all of the exteriors. Once we enter the property, we talk through with the owner or the agent to determine if there is anything special they are looking for, and more importantly, anything they do not want to see captured.
We are in the location for about an hour. We deliver the final images within 48 hours with an attached set of thumbnails so the agents can see the images through a PDF file and not have to open each image.
How important is Photoshop or digital editing to your process?
It is just as important as the work done at the camera. We work very hard to capture images that will process cleanly and quickly. We also use the processing time as another way to inject our knowledge and expertise to make that image tell the story it needs to tell anyone who is viewing it.
What do you enjoy most about photographing real estate, architecture and the built environment?
Our love and passion for photography is infused through everything we do. We just don't use cameras at work, they are part of our everyday life.
It is finding the creative solution that makes any part of Architectural Photography so enjoyable. Being able to take a room or a structure and inject life into it through a lens and processing is why we do this every day.
What has been the most memorable photo shoot you've ever done?
Joe took a photo at a large convention on one of the meetings that Marks company was holding. While studying at the control desk with Mark, he took a very narrow depth of field image that showed the sound console with the stage in the background. The image was seen by a representative from Yamaha, the maker of the sound console, and asked if they could use the image in there marketing materials.
What's the funniest thing that's ever happened when you've been on a photo shoot?
Mark recently did a real estate shoot at a home. When he arrived at the door, he was greeted by 3 very excitable dogs. The owner said they would calm down in a few minutes. Sure enough, once the shoot started, on command, they would just line up & sit behind the camera until they were told it was OK to move. It was fun to reward them with treats after the shoot.
What advice would you give to someone in Milwaukee who was selling their home?
Look for an agent that lists and closes a lot of deals, that is willing to market your home, not just put a sign out front.
What do you like to do away from work?
Nature and landscape photography, Photo Artistry and music … you see, we are all wrapped up in the creative world that photography can bring.
Photography - architectural and real estate
Post processing
Video
Drone footage
Floor plans
doubleXposure is owned and operated by Joe Miller and Mark Hanley. Both Joe and Mark have over 25 years of experience of providing award winning Media productions for all kinds of clients including Fortune 500 companies.
Joe Miller:
Joe's career has been a testament to building from the bottom up. After attaining a degree in Electronics Technology from DeVry University, Joe started out in the Audio/Visual staging business, planning and executing large and small live meetings. Joe has traveled the world producing meetings from the board room to stadiums and conventions centers, with attendance from just a few to numbering in the tens of thousands.
After 8 years of being an employee, he decided it was time to go out on his own. Joe started his first company in 1991. He has owned and operated several successful media production companies, changing his business as the industry changed. His companies were all based on producing a variety of media including motion and still photography, short and long form film and video, computer based training programs and executive presentations and support for the corporate community. He always believed relationships were key to his business and strives keep that core value.
Mark Hanley:
Mark has a degree in Radio-TV-Film from University of Wisconsin-Oshkosh. Mark worked for a Fortune 50 retailer for the bulk of his career. Starting as a production assistant, he worked his way up to Production Manager for the companies' media production department. Being responsible for video, product and sales photography, interactive media, executive presentation support and live meetings ranging from annual shareholders meetings, to employee meetings with over 10,000 attendees and Board of Directors meetings has given him a breadth of knowledge few share. In addition to managing people and projects, Mark was also the lead photographer for the company. There is not a corporate scenario imaginable that he has not shot, from executive portraits to products to retail life style. And if he was not pushing the shutter release, he was managing the photographers, both internal and external to the company.
Joe was a vendor for Mark for many years providing counsel and production services. Have you ever heard the term "We went to different High Schools together?" Well that's us, we have both had very similar career paths and we understand each other. When the time came for Mark to do something new, Joe was the person that he went to start this new phase of his… well, both of our careers. We had always work well together and decided to partner in creating a photography business. With all our years in visual communications, we both have a depth of knowledge that is rarely found under one logo. doubleXposure knows how to listen to clients, producing effective media that communicates your objectives.
doubleXposure provides exceptional still and motion photography for the residential and architectural real estate business community and commercial establishments. Producing great images that communicate has always been at the heart of what we do … and it always will be.
Facebook posts by doubleXposure