Palm Springs real estate photographer:
MonCherie Fotography
---
Cherie Johnson, owner/photographer of MonCherie Fotography in La Quinta, CA, has been a real estate photographer who also specializes in commercial photography and business portraits since 2011.
Photography:
Cherie loves nothing more than providing a creative edge, exceptional images, and high professional standards to her clients.  Her level of artistry and marketing savvy has resulted in quicker sales and elevated the personal brand of local real estate professionals.
Where we work:
MonCherie Fotography is based in La Quinta, and covers the Palm Springs/Coachella Valley region. Cherie is available for nationwide contracts.
Our ideal clients:
Real estate professionals
Hotels
Resorts and golf courses
Magazines
Architects and Builders
---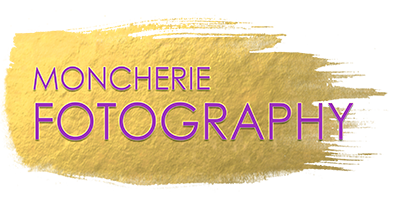 Get in Touch with MonCherie Fotography
---
If you would like to speak to Cherie Johnson from MonCherie Fotography you can call her on the phone numbers listed below, or fill in the contact form and she will get in touch with you as soon as she can.
Hours
---
Monday – Friday 8am – 5pm
 and twilight appointments
Saturday By appointment only
Sunday By appointment only
---
Social Media: MonCherie Fotography in Palm Springs / La Quinta, California
---
Connector.

LinkedIn

Connector.

Connector.

Connector.
Real estate & architectural photography
Virtual tour production
Business headshots
SOCIAL MEDIA MARKETING FOR LISTINGS
SINGING KARAOKE
I'm an mash-up of artist and intellectual. People often ask how long I've been a photographer. I've always been behind the camera.
Prior to being a full-time photography business owner, I spent 20 years as a gov't and non-profit Human Resources executive. I have a Master's degree in Psychology and Negotiations, which is quite helpful in this industry.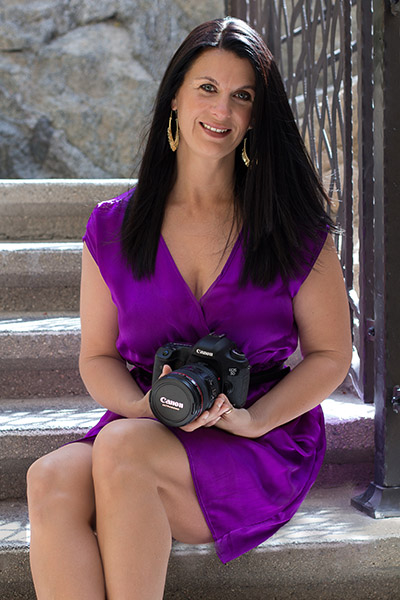 An interview with Cherie Johnson
Tell us a little about yourself
My name is Cherie Johnson and I am originally from Minnesota and now reside in the Palm Springs, CA area. I started MonCherie Fotography in 2011. Photographing residential real estate is my primary business. I also specialize in business portraits, commercial projects and B&W nature photography.
My clients love my high level of professionalism and creative photographic style.
How would you describe your photographic style?
People tell me I have an artistic style of photographing homes. I have an eye for capturing the home's unique vibe, spatial relevance, peek-a-boo views, and unique architectural elements.
I'm a little ad-lib as well; if it catches my eye, it's getting photographed.
What's your standard workflow when doing real estate photography, from arrival at the location through to delivery of the images?
Fully tour the home, ask questions about upgrades, architectural details, and understand the flow of the home. Sometimes I request to rearrange furniture to allow for unobstructed visual flows, so potential buyers can clearly see the zen views of palm trees, mountains and the pool area from the interior.
I also photograph tennis courts and golf courses for gated properties. Editing images takes several hours.
Each home needs consistent visuals that tell a story. Images are then placed in a logical sequence and digitally delivered to client and/or uploaded to their MLS system. It's a seamless and efficient process.
How important is Photoshop or digital editing to your process?
Digital editing is vital to ensure a professionally composed image. Paying for unedited images is a waste of time, money and marketing opportunity.
What do you most enjoy about photographing real estate, architecture and the built environment?
The variety! Every day is different. Every agent and every home is different. I have a huge affinity for beamed ceilings, Mid-Century Modern architecture, and thoughtful designs.
What has been the most memorable photo shoot you've ever done?
My most memorable photo shoot occurred when I arrived at a $2M dollar home. I did my usual tour first.
When I went to the patio, I discovered a very large and very dead palm tree laying over the entire pool. It was a Saturday and there was no one available to remove the tree. So, what's a 5'5", 135 lb photographer to do? Photoshop that tree out of the images!
What's the funniest thing that's ever happened when you've been on a photo shoot?
What advice would you give to someone in Palm Springs or La Quinta who was selling their home?
I would absolutely advise the homeowner to view the listing images and marketing language the real estate agent used in previous sales.
A home is a person's largest financial instrument and should be treated as such. An agent that skimps on quality photography typically cuts corners representing the listing.
What do you like to do away from work?
Hiking, biking, weightlifting, eating pizza, and spending time with my family.
What areas do we cover: Palm Springs and Coachella Valley
---
Facebook posts by Palm Springs real estate photographer MonCherie Fotography:
TURN UP YOUR VOLUME!

BRAND NEW SERVICE ANNOUNCEMENT! Virtual Sunsets & Virtual Twilights.

No more 2nd appointment to capture night images.

Outstanding night skies to help you SELL faster and GAIN more listings.

Perfect for your side-by-side marketing layouts.

Saves you time, travel, and weather worries.

Edge out your competition with MonCherie Fotography 😉
The photos you use online define you, define your business, and define your brand. Get them done properly and update them every one or two years. You want your image to be current and recognizable.

Remember, business photos are tax-deductible. Don't let price be an issue. Choose a pro whose portfolio, personality and photography style, is a good match for the tone, style and branding of your business. MonCherie Fotography

Great business portraits are an investment in your own success. That's why they are important and that is why they're worth taking the time and money to do well.
Welcome to MonCherie Fotography! Thank you for supporting women-owned businesses. As a trusted affiliate of PSRAR, CDAR and WCR, you will love my creative edge, superior images, and high level of professionalism. Let me assist you with your real estate listings, virtual tours or business headshots.…
Never underestimate the power of professional images 🙂
Testimonials for MonCherie Fotography:
"You're a godsend to the real estate industry!! Your creative edge and passion you put into your work is outstanding!! I take great pride when I hear my sellers' continually rave on how beautifully you showcase their properties and how your distinctive watermark on their photos shows a true testimonial and reflection of your artistry. You take the time to ensure that everything is aesthetically pleasing and in its rightful place, ensuring that the property's best characteristics are captured. In addition, I had my 2016 head shots photographed for my marketing and campaign materials and you captured my personality behind the lens like no other. I truly appreciate all that you do and will highly recommend you to all my realtor colleagues and associates throughout the valley. You are a TRUE ARTIST!"Maurice Stone
"The best photos I have had in 17 years of Real Estate! Cherie captures the essence of what is special in a property, she has a great eye. Along with her responsiveness to any questions or help I may need after, would highly recommend her. "Danita Conley
"Cherie could not have been more helpful and professional in providing photo service for my new real estate listing. The photos were beautifully framed and the unit's best features were captured in a natural, well proportioned view. She was accommodating and on time in her appointment and final submittal of photos. It was a real breath of fresh air to work with her. I will certainly be using her service again."Patti Hawker
"Cherie Is so wonderful! She made me feel really comfortable throughout the photoshoot. She provided me with the images the very next day. Cherie Johnson is delightful to work with. A true professional . I highly recommend Cherie Johnson."Galina Tucker
"Cherie is a great photographer, a good friend and an outstanding teacher. She has been doing all of my photographic work for my listings, my personal headshots and my teams work for the last few years. In addition to her photographic work Cherie has been kind enough to teach seminars on photography at a real estate school I ran while at a different brokerage. Cherie's work is impeccable and always on time. She is dependable, smart and hardworking. She handles every shoot efficiently. I have seen her move furniture, de-clutter rooms and return for that right sunset pool or view shot many times – I know Cherie will always get it done and do it right. Without question I will continue to utilize Cherie's talents and recommend her work."Gregg Poiry
"I'm thrilled to have found Cherie. I've seen my listings sell faster and for top dollar since I began hiring her to shoot my listings. What's more is that she offers quite the package along with those photos–virtual tour, affiliation with my MLS for uploading the photos to save me time, and promotes her clients' listings on social media, doubling my advertising efforts. Her talents and professionalism have taken my marketing efforts to a new level, while her stellar customer service has made my life easier. She's 5-star material in every category."Jacquie Owens
"Cherie is a true professional. My client was thrilled with the quality of the photographs and was impressed with the amount of time and effort Cherie put in to making sure each picture was perfect. I promise that you won't be disappointed and your clients will be amazed! I highly recommend MonCherie Fotography. "Mark Wasserman
"I had my professional photos done for Real Estate by MonCherie and I couldn't be happier! Cherie was so professional and able to capture just the right photos to compliment my natural features, yet enhance them to look professional, but very natural and realistic! I have had so many compliments on my headshots and have referred my business associates and friends without hesitation! I highly recommend MonCherie Fotography for all your photography needs."Gloria Daddio
"I was fortunate to win the FB raffle for business headshots. I am so pleased with Cherie and her work. She is extremely professional and such a sweetheart."Teresa Freeman
"Cherie is the consummate professional. She has a great eye and truly showcases all of the best features of a property. She was there on time, did everything she said she would do and more than I expected…that's always a plus! She really is an artist and I will be engaging her services from here forward. I was truly pleased with how Cherie's photos captured the best features of my listing. Thank you, Cherie!"P.R. Beaman-Roll
"Cherie could not have been easier to work with or more professional. Her photography is fabulous. Listings with her photographs shine above the competition and my clients couldn't be happier. I highly recommend her!"Beth Ann Cooper
"Cherie is an amazing photographer! Her photos are exceptionally crisp and I love the unique angles and wonderful lighting she uses to make the most of every shot. She captures the outside views from within which was a huge improvement from my personal photos. She also puts extra effort into staging the shots which makes a all the difference. Highly recommend her!"Chris Jacobs
"Cherie is amazing. She is punctual, prompt turnaround time on images, and the results and quality of her work are incredible. I have had more than one seller tell me that seeing the photos of their properties done by Cherie made them want to purchase their own house again. I would highly recommend her services to anyone."Leslie Briskman
"Cherie is awesome. Here Real Estate photography is 100% on point every time. Perfect angle impeccable eye for the perfect shoot. Where she really impressed me was the skill set shown when it came to my Professional Headshots. Cherie engages right away. She sets out to make you immediately at easy. I was so impressed and grateful for my time with her. The finished product is fantastic! I could not be happier!"Michael Slate
"Cherie is a pleasure to work with. She made it easy to schedule an appointment and was well organized. Very professional and the photos turned out great! I will definitely recommend her to everyone I know!"Todd Banks
"It was a pleasure working with Cherie. She arranged the appointment right away and made a Great job! The pictures were very impressive! Thank you very much Cherie, I will definitely be working with you again."Cigdem Ahu Kocaballi
"Personally, Cherie is a delight to work with. I am always happy with her work, it is skilled and her turnaround is great. Don't hesitate to enlist her services."Peter Roa
"I was not happy with the last two headshots that I have had since I moved here to the desert three years ago. I met Cherie through the Women's Council of REALTORS and she became our Photographer for our network. I asked her to do a new headshot of me…and WOW! She was amazing! I love the way she thinks outside the box and has a serious talent for capturing you at your best! She will be my go to photographer from now on for my listings and any future photography needs! You will NOT be disappointed in Moncherie Fotography! Renee Edly
"I was in need of a new headshot as I was moving companies and wanted a new look. Cherie not only made me feel relaxed and at ease, my photo is AMAZING!!! I get so many compliments on the picture. She knows how to bring out the best in her subjects, people and properties. I would recommend her to anyone who needs a new headshot. Especially the ones who have not had an updated picture in the last 5 years!!!"Diana Bernardi
"Not only does she do fantastic photos that make the houses I have listed look amazing… She is super fun to work with and easy to book. I also got my photos back right away. She is fun. Fantastic. And fast."Chess Britt
"Cherie's photos are amazing. She photographs homes from the eyes of what buyers are looking for. Sellers are so impressed as well. She has real talent, takes a lot of time, and great personal skills too. Cherie is a gift to our profession. Thanks Cherie! "Lori Bowers
"When we first called Cherie to inquiry about photographing one of our properties, we were very impressed on how quickly she returned our call. We hired her to photograph our new listing and are thrilled with the photographs! She had all of the proofs to us in two days and they were absolutely stunning. She is a true professional and we will be using her on our next listing!"Randy Isaacs
"I used Cherie's professional photography after some remodeling to my vacation rental. I was not in town to meet her, but she put my mind at ease with her knowledge and experience in vacation rentals. This is putting it lightly, but I was amazed at her quality in the photos and how she framed each and every one to bring out the best of the condo. After one day being posted, I had received compliments on how inviting the condo looked due to the beautiful pictures. I am pretty straight up stoic type person, but I cannot express the pride and professionalism she put into her work and customer service. Money well spent and I will being using her services again. Thank you Cherie!"Eugene Joseph Mazurkieiwcz Jr.
"I worked with Cherie this week for the first time, it was a great experience! I couldn't believe how fast my photos went from Proofs, to finals. I will use her every chance I get!"Deirdre Coit
"Cherie is an excellent photographer. She goes the extra mile and always takes high quality photos. Her turnaround times are great and she is very easy to work with. Thank you Cherie for all you do."Jon Caruana
"Cherie brings a creative and artistic edge to her real estate photography. She is a joy to work with, she is reasonably priced and she always creates something that "pops" and makes my properties stand out. She is professional and friendly and provides incredible customer service. She is my favorite photographer."Fran Beadles
"Professional photography may be the last important step in preparation of a sale. Cherie has shown creativity, patience and talent on my properties and I couldn't be happier with the results. Sold."CJ Johnson
"The first time I used Cherie I knew I'd be doing business with her again. Her attention to detail and methodical placement of her photo's made my listing look fantastic. Cherie is also very professional as well as personable which made the entire photography process fun and easy. I appreciate someone who really knows what they are doing and applaud Cherie for making me feel like a very valued customer. I'll be calling Cherie for all my photographic needs both professional and personal. Thanks Cherie, great job!"AJ Ciontea
"Cherie's laser focus and attention to details are exemplary. Whether a photographing a portrait , or a home virtual tour, Cherie showcases the subject manner with excellence. Cherie's stellar professionalism and expertise are uncompromising, resulting in a fine presentation product."Lynn Mallotto
"Cherie's pictures are amazing! Every shot showcases each room. We were impressed with her willingness to help us, no matter what time of day. Her pictures brought a visitor to my listing, because they fell in love with the home and view. Thank you Cherie, I'm sure this listing will sell fast because of you."Joseph Prather
"Cherie is a fantastic photographer with an eye for detail. The photos and virtual tours you receive are outstanding. Cherie's work allows both the REALTOR and the property shine."Heather Ozur
"Cherie is not only an incredible photographer but, also an incredible person! She is absolutely wonderful to work with. Being the Marketing Director for HK Lane Real Estate / Christie's International for the past 5 years, I have worked with and referred many photographers to my agents and I can confidently say that anyone that works with Cherie – will be most impressed. Her vision and creativity is up-to-date with current real estate marketing trends for both headshots and property photos. Her book of business has a broad range from modest homes to magnificent estates. She can do it all and regardless of how little the project, her clients never feel like they don't receive her best work."Rachel Markovitz
"What an artistic eye! That is the first thing that comes to mind when I think of the work that Cherie has done for me. I truly believe that is the reason my listings continue to sell in a short period. The eye for detail that she is able to bring out in each home that she shoots is truly above and beyond any that I have seen. Cherie thinks outside the box in regard to her follow though after each session by taking her own time out to market your property on her Facebook page to get out your new listing to not only your clients but hers as well. Just another small touch that adds to the professionalism of her work. And to top it off she is such a joy to work with..!!! …always upbeat, fun and just a lovely person to spend time with. I encourage you to take the step and add her to your "go to" list for your photography choice."Michelle Smith
"Professional and creative are two of many ways to describe Cherie. You'll see these two words throughout any of her kudos from others because it's true! She's open to your ideas/suggestions and makes taking pictures of a home actually fun. Also, if you're in need of a head shot but you're a bit camera shy … Cherie will go out of her way to make you feel comfortable and the final picture is amazing!"Joyce Abela
"Cherie is a true professional who goes to great lengths to get the best photos to showcase your listing! She is timely and flexible which are two wonderful assets in this business! Our clients have been thrilled with her pictures, and that makes our job that much easier!"Scott & Nicole Chapman
"Cherie, what an amazing ability you have to capture the essence of people and architecture! Your Enthusiasm, time and attention you give to every detail is far above none! I would recommend your services to anyone who is looking for a talented, professional photographer in showcasing their property and who is a joy to work with."Bobbi-Lou Webb
"I think Cherie was responsible for bringing in a buyer for my house based on her listing photography. Just comparing my photos on the MLS with some others, the difference in quality was obvious! I highly recommend her. She is talented, professional, and fun to work with. Thanks Cherie!….I will enthusiastically recommend you to anyone needing this service. Note also that her website showcases her skills and talent with head shots as well as more creative nature photography."Eric Bergman
"Cherie is wonderful to work with. She is creative, professional, and best of all she makes Real Estate photography FUN! We highly recommend her services for showcasing properties, as well as freshening up those boring old head shots, this gal's a real pro 🙂 "JulieRae MacLeod
"Cherie brings an artistic perspective and eye into her photography. Her head shots and property photos bring out the best in whatever she shoots. She takes the time needed to get the right perspective, lighting and shots and does not rush on quality. Cherie's photos consistently stand above her competitors. She is also not afraid to include black and white photos in her portfolio."JulieRae MacLeod