Adelaide real estate photographer:
In-House Imaging
---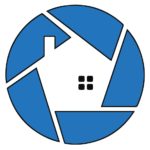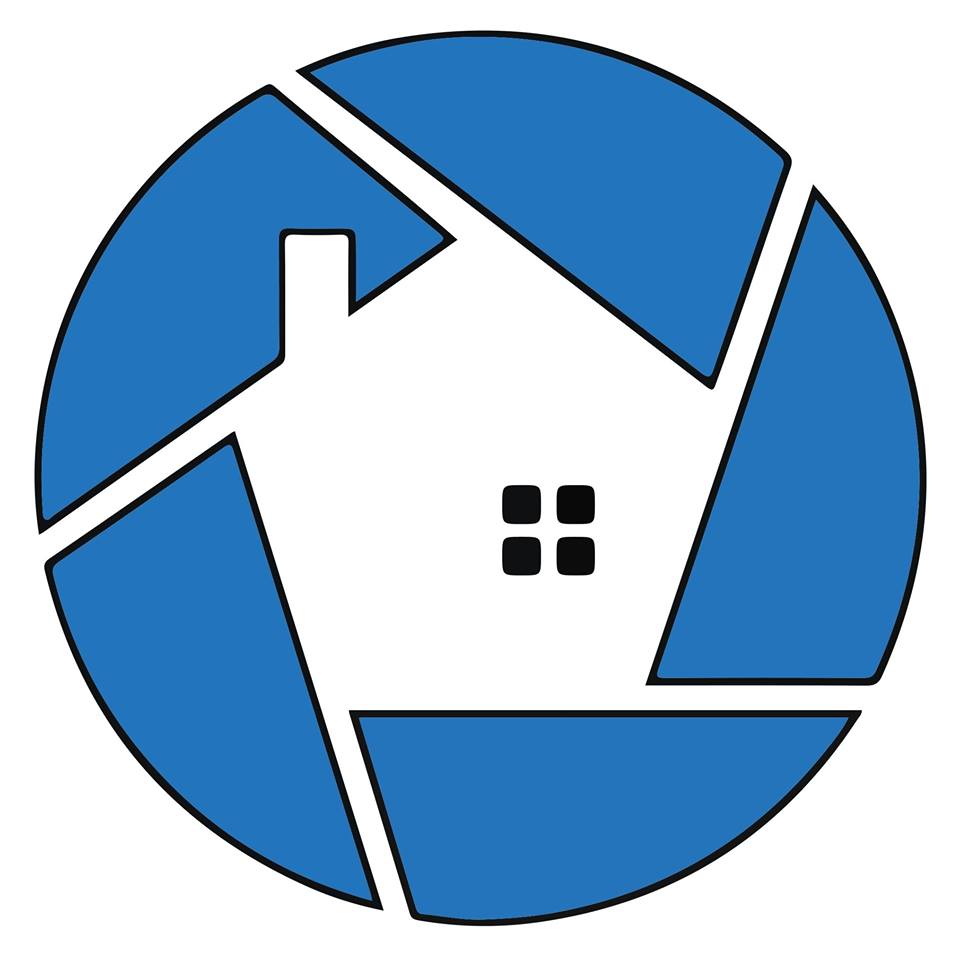 Hello! We are Eric and Sarah-Jane, the owners of In-House Imaging. We are real estate photographers located in Adelaide, South Australia, with over 25 years of photography experience between us.
Photography:
Your Property, Our Passion! We specialize in creating effective imagery for the real estate, interior design, luxury design, architectural and building industries. Customer service is key in our play book. Your clients become our clients and we put our best foot forward ensuring total customer satisfaction.
Where we work:
In-House Imaging is based just north of Adelaide CBD and covers the entire metro area and northern suburbs, but we are happy to travel to wherever you may need us!
Our ideal clients:
Real Estate Agents
Builders
Property developers
Architects
Commercial businesses
Hotels, motels, bed & breakfast and AirBnB
Get in Touch with In-House Imaging
---
If you would like to speak to Eric or Sarah-Jane from In-House Imaging you can call them on the phone numbers listed below, or fill in the contact form and they will get in touch with you as soon as they can.
Hours
---
Monday – Friday 8am – 6pm
Saturday By request or prior arrangement
Sunday Closed
---
Social Media: In-House Imaging
---
What areas do we cover: Adelaide, South Australia
---
An interview with Eric and Sarah-Jane van Staden
Tell us a little about yourselves.
Eric: I was fascinated by photography as a child. My step father being an avid amateur. As a young adult I got into skydiving as a hobby, and soon decided that this was the career for me. Shortly after that I found that I could combine my love of photography with skydiving, and so I set out to do just that. As I was starting on this path I had an incredible break, and ended up working with two of the best photographers in the game. One of them in particular taught me that to be a good skydiving camera man, first you had to be a good photographer, so I set about learning all I could about photography.
A long story short, and via many countries and many unbelievable experiences, I find myself here in beautiful Adelaide, working side by side with my wife doing what I love.. Photography and videography!!
Sarah-Jane: At the age of 24 I left my home town in England in the search of adventure! I set off with a one way ticket to New Zealand and a place on the next Diploma in Commercial Skydiving Course in Methven. I had no idea what to expect, I certainly did not know it would change my world.
Growing up I had always loved playing with cameras and waiting eagerly for the film to get developed to see what magic (or not) had been captured. My full blown love for photography really took off… excuse the pun.. when I had to strap a DSLR to my head, and with a bite switch to operate the shutter release, jump out of planes to capture images of skydiving.
At the time I realised Skydiving wasn't the ultimate goal but it was certainly teaching me a lot. It wasn't until I met Eric in 2010 that I started to get serious about Photography outside of skydiving. Eric taught me so much, and from here I moved out of the sky, and into photographing Weddings.
When we left New Zealand in 2013 I worked for a Photographer in the Whitsundays and it's during these 5 years that I enhanced my skills.  Photographing Weddings and Elopements, working alongside a local magazine shooting different assignments from one day to the next. I was introduced to Real Estate and Commercial work. I love the challenge of capturing a house, or a building and showing it to the world in a different..err.. light.. to how you would see it if you had just walked in.
What's your standard workflow when doing real estate photography, from arrival at the location through to delivery of the images?
On arrival at the location, we first like to walk around the building, either getting the vendor or property developer to show us around.  It's during this walk through that we ask them if there is anything unique to the building that they would like us to ensure we capture, or any images they have in their mind? Vendors and developers can be very attached to the building and it's from this conversation that you can find out what is important to them so you do not miss it.
During the walk through we prepare the rooms, ensuring the lights and fans are on, opening curtains or blinds (or removing net curtains if necessary) hiding anything out the way and making sure they are ready to photograph.
We both have a slightly different workflow to each other, Sarah-Jane likes to start in the bathroom, bedrooms and then focus in the living room and kitchen areas whereas Eric likes to start one end of the house and work his way to the other side, unless light dictates otherwise.. but our results are the same.  After sharing the photography passion for years we both work seamless to ensure the same result is provided whether you have Sarah-Jane as your photographer or Eric.
If a floorplan is required, then we prefer to do this first, as this also gives you time to see potential angles for images as you move through the property.
Once the photography shoot is complete, we offer a turnaround of 24 hour and typically deliver the images to the agent or client via Dropbox.
How important is Photoshop or digital editing to your process?
It is extremely important.. A photo is not complete until it is edited! (sorry if this shatters any illusions! Even the greats of yester year like Ansel Adams edited their pictures). Life is just easier on the editing front now, as we have the magic of Photoshop.. which we love.. (Eric claims to be a Photoshop wizard, despite not knowing what Hogwarts is!)
What do you enjoy most about photographing real estate, architecture and the built environment?
The art of making the house, the building or architectural structure in front of you catch your attention.
The fact that you don't have to say: "Say Cheeeeese".. No, I joke (sort of).
We love the challenge of taking a picture of something that everybody takes for granted, ie the building they live in, and make it look beautiful. I love it when a home owner says: "I've never considered my house like this … maybe I shouldn't sell!'
What has been the most memorable photo shoot you've ever done?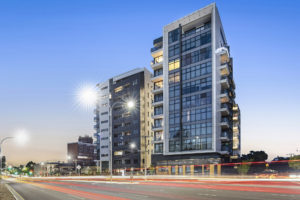 In the Whitsundays, there were so many outstanding houses with land and ocean views they were fantastic to photograph.
Here in Adelaide, we really loved photographing 5 apartments and the penthouse from the 1 King William Street building.
Have you ever had something really funny happen to you while photographing a home?
There are so many funny, strange stories we often joke about writing a book 'Behind the scenes of a Real Estate Photographer'. At a photo shoot, I was desperate for the toilet, once I was done I tried to get out and realized I was stuck. The door had jammed and it took me a good 10 minutes before I eventually got out. Funny in hind sight, but at the time I had no phone and I was at the shoot alone!
What advice would you give to someone in Adelaide who was selling their home?
In a world where the internet is more important than ever, everyone's first step in looking for a home or investment property starts online and as a result that means GREAT photos are more important than ever before!
There is nothing more important than making sure the house is de-cluttered and de-personalised, it was your home but now you are trying to sell it to others to be their future home and people usually can't see past clutter.
A beautifully presented house will give that extra wow feeling. If the budget stretches, use a property slylist to stage the home, to give the buyer an idea of the potential, and then of course a professional photographer to capture it all.
Also clean windows make the whole world a better place.
(Top tip:> use windex and newspaper.)
What do you like to do away from work?
Funny enough, more photography.
We have a Cocker Spaniel so when we can we like to pack our bags with Camera gear and head off on an adventure with the dog. We both love photographing landscapes and building our Portfolio. The African in Eric also really comes out in his passion for wildlife photography.
REAL ESTATE PHOTOGRAPHY
PHOTO EDITING
FLOOR PLANS
ARCHITECTURAL PHOTOGRAPHY
CUSTOMER SERVICE
DOG GROOMING (just ASK FUDGE OUR COCKER SPANIEL!)
Eric is from Zimbabwe and Sarah-Jane is from the UK. Our paths collided in New Zealand whilst we were both chasing an extreme dream in Skydiving and all things Photography.
After moving to a rural part of Australia for 5 years to turn their passion to (the slightly more sedate) Real Estate Photography arena, we were called to Adelaide to be near family. We made the move in 2017, and now call Adelaide home.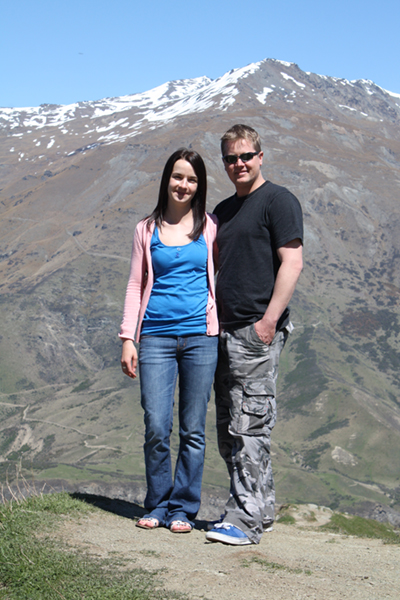 Testimonials for In-House Imaging:
"By far the best service provided in the industry! Great photos, flexible with shoot times and always willing to go above and beyond for the client. Highly recommend Sarah-Jane and the team."Matt Ashford