Nottingham Property Photography
---
Nottingham Property Photography is Nottingham's leader in property photography and architectural photography services, having photographed over 2,000 homes and businesses throughout East Midlands,Nottingham, Derby, Leicester and beyond.
Our focus is on meeting the primary objectives of our clients – that is, what results do our clients want to achieve with our images? Creating photographs that meet those goals is a key concern for every project we are working on.
Where we work:
East Midlands : Nottinghamshire, Derbyshire, Leicestershire.
At Nottingham Property Photography we've worked with:
Estate agents
Property developers
Large and small home builders
Architects
Hotels
Restaurants
ESTATE AGENTS:
Do you need more listings? Would you like to sell your homes quicker? We deliver stunning photographs and help estate agents across Derby to build their business and sell more homes.
BUILDERS:
Would you like to attract a higher quality client, one who appreciates you for your abilities and the designs of your homes? We can help you find the right clients by positioning you and your business as a premium-level service with high quality images.
ARCHITECTS:
Are you looking for images that are as visually appealing as your designs? We listen to the needs of our architecture clients, working with them to create compelling, engaging images that bring you greater interest and more clients."
---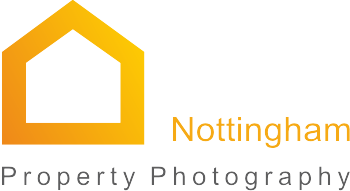 What areas do we cover:
East Midlands: Nottinghamshire, Derbyshire, Leicestershire.
---
Get in Touch with Nottingham Property Photography
---
If you would like to speak to Farhad Berahman from Nottingham Property Photography you can call him on the phone numbers listed below, or fill in the contact form and he will get in touch with you as soon as he can.
Hours
---
Monday – Friday 8am – 6pm
Saturday By appointment
Sunday By appointment
---
Contact
---
AddressNottingham, England
Phone 07463008001
Email info@nottinghampropertyphotography.co.uk
Social Media: Nottingham Property Photography
---
An interview with Farhad Berahman
Tell us a little about yourself.
I started my journey in photography by assisting a photographer for five years, starting in 2003. In 2007 I opened my own studio in Dubai and I worked with high-end companies until I won a scholarship in 2013 to complete a Masters of photography degree in London.
Since then I have been working with estate agents and private clients in the UK, focusing on architectural and property photography, and photography is all I do. I am passionate about artwork, but I am equally passionate and committed to your projects and professional photographic needs.
I always strive for perfection with every project and place an emphasis on education and staying current with trends in photography. I also spend a great deal of time giving back to the photographic community through mentorships and working with emerging artists to improve their craft and prepare for a career in photography.
What's your standard workflow when doing real estate photography, from arrival at the location through to delivery of the images?
When I first arrive to a property I always take the time to interact with the homeowner and estate agent and just to make sure I understand what they need and if there is anything specific they like me to shoot. Then I walk through the property to get a better sense of the space.
After I took the pictures, I get back to office and discuss the process with my editors, just to make sure that we are all on the same track and to make sure we can deliver with 24 hours.
After I deliver within 24 hours, I always follow up with the client to check if they need further adjustments.
How important is Photoshop or digital editing to your process?
I'd like to use multiple images to ensure all the rooms are nice and bright so I use Photoshop and Lightroom to blend photographs while keeping very real. Since we have a very overcast weather in the Uk , I use digital editing to add a blue sky.
What do you enjoy most about photographing real estate, architecture and the built environment?
I enjoy creating complex composition and technical aspect of the lighting.
What do you like to do away from work?
I enjoy working as an artist outside commercial work. I create art project using photography to engage public with my projects. Whenever I have time, I travel the world and try to create images that reflect our experiences in life. My personal work is available at www.Berahman.com.
Facebook posts by Nottingham Property Photography:
Easy Facebook Feed error:
Error validating access token: Session has expired on Thursday, 19-Mar-20 14:07:37 PDT. The current time is Sunday, 05-Apr-20 08:36:46 PDT.
Easy Facebook Feed error:
Error validating access token: Session has expired on Thursday, 19-Mar-20 14:07:37 PDT. The current time is Sunday, 05-Apr-20 08:36:46 PDT.