Jersey City real estate photographer:
MC Architectural + Interiors Photography
---
Melissa Cacioppo, owner of MC Architectural + Interiors Photography, has over 15 years experience as a photographer and editor. She has specialized in shooting real estate for over two years.
Photography:
My goal as a photographer is to deliver high quality images that help my clients attract more business. Weather it be a designer, builder or architect looking to showcase their talent and skill, or a real estate professional seeking consistent quality that will set their listings apart.
Where we work:
I am based in Jersey City, NJ and cover all of Hudson County the greater NYC metro area, as well as Essex, Union and Bergen counties. I am happy to travel beyond those areas, including Monmouth County, Westchester County NY and the Hudson Valley. Additional travel fees may apply.
Our ideal clients:
Residential and Commercial Real Estate Agents
Architects and Builders
Interior Designers
Vacation Rental Owners and Managers
Businesses and Institutions
Hotels and Restaurants
---
Get in Touch with MC Architectural + Interiors Photography
---
If you would like to speak to Melissa Cacioppo from MC Architectural + Interiors Photography you can call her on the phone numbers listed below, or fill in the contact form and she will get in touch with you as soon as she can.
Hours
---
Monday – Friday 9am – 7pm 
Saturday 11am – 5pm
Sunday 11am – 5pm
---
Social Media: MC Architectural + Interiors Photography
---
An interview with Melissa Cacioppo
Tell us a little about yourself.
I grew up at the Jersey Shore and have been a resident of downtown Jersey City for about ten years.
How would you describe your photographic style?
Modern, editorial, clean. When shooting for a listing, I want potential buyers to get a feel for the space, the quality of natural light, a sense of the layout and flow between rooms, as well as highlight any important details or design features.
What's your standard workflow when doing real estate photography, from arrival at the location through to delivery of the images?
First, I will walk through the home with my client. I look for anything that might need adjusting and decide how to approach photographing the space. I make sure to note of the quality of the light, deciding how I will use my lighting equipment to best show the space while still keeping things looking natural.
Time spent on site will vary depending on property size, and my turnaround time is 24-48 hours. Images will be delivered via Dropbox or similar service. Clients who order single property websites with image galleries/virtual tours will be able to download their images via the same link that includes the tour.
How important is Photoshop or digital editing to your process?
While I always try to get a great image out of camera, I do use Photoshop when further editing is needed. To get a mix of ambient and flash lighting, I will often combine multiple exposures in photoshop.
I prefer manual editing to automated processes because it gives me greater control over the final image.
What do you enjoy most about photographing real estate, architecture and the built environment?
I've always had an appreciation for architecture and design, so getting to photograph some really beautiful properties has been great. While I love modern architecture and design, I've photographed some amazing historic homes in my area, which is always really interesting.
What has been the most memorable photo shoot you've ever done?
Early on I had the opportunity to photograph a gorgeous mid-century home that was in amazing shape.
Have you ever had something really funny happen to you while photographing a home?
Stepped into an underground bees nest on someone's front yard.
What advice would you give to someone in Baltimore who was selling their home?
Decluttering, removing personal items and a little staging will make a huge difference when it comes to photographing your home. This is a pretty busy market, and taking the extra time to get your home photo ready will help you stand out among the hundreds of listings online.
What do you like to do away from work?
Mostly music related hobbies like record collecting and playing a few instruments.
What areas do we cover: Jersey City and New York City
---
REAL ESTATE PHOTOGRAPHY
FLOOR PLANS
REAL ESTATE VIDEO TOURS
ARCHITECTURAL PHOTOGRAPHY
PLAYING GUITAR
Melissa Cacioppo is a Jersey City based photographer specializing in architecture and interiors. She studied photography at the School of Visual Arts in New York City.
Her personal work has been featured in exhibits in NYC, Jersey City, Santa Cruz and Portland on the west coast, and has been published in the New York Times, Village Voice and the Asbury Park Press.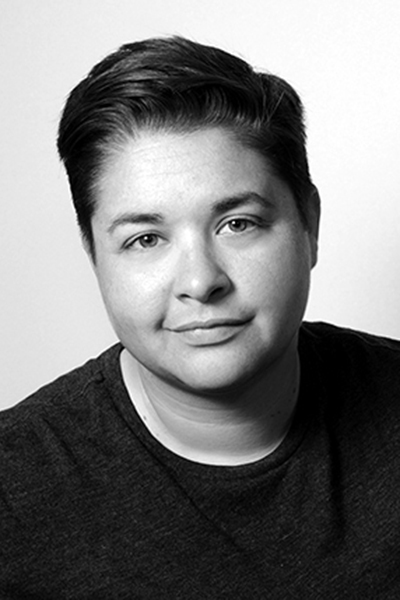 Facebook posts by MC Architectural + Interiors Photography in Jersey City:
Video: Jersey City interiors photographer