Knoxville, Tennessee real estate photographer: Brad Capone
---
Brad Capone is a well-known architectural photographer whose work includes some of America's most famous hotels and resorts, including both The Bellagio and Paris in Las Vegas. Recently Brad has relocated to Knoxville Tennessee and provides high-quality images for local real estate professionals, architects, builders and interior designers.
With over fifteen years of experience Brad delivers high quality images with exceptional customer service.
Photography:
Two major factors separate Brad Capone from other local real estate photographers: quality and turn-around time.
Delivering a high quality image is critical but Brad has raised the bar and offers high quality images with a 24 hour turn-around for his real estate shoots.
In addition to the high quality and fast turnaround time, Brad is flexible, professional and provides his clients with an extraordinary high level of customer service 7 days a week.
Where we work:
Brad Capone is based out of the Greater Knoxville Tennessee Area and photographs properties in several surrounding areas including: Sevierville, Pigeon Forge, Athens, Kingston and LaFollette.
You can view his full list of coverage areas and travel fees on his website.
Our ideal clients:
Realtors

Architects

Builders

Hotels and Resorts

Restaurants

Interior Designers

What areas do we cover: Knoxville, Tennessee
---
Get in touch with Brad Capone
---
If you would like to speak to Brad Capone you can call him on the phone numbers listed below, or fill in the contact form and he will get in touch with you as soon as he can.
Hours
---
Monday – Friday 9am - 7pm
Saturday 9am - 7pm
Sunday 9am - 7pm
---
Social Media: Brad Capone
---
Real estate photography
REAL ESTATE VIDEO TOURS
AERIAL PHOTOGRAPHY
RETOUCHING
SINGING
I was born in Anaheim California and lived about 6 minutes away from the happiest place on earth, DisneyLand. I've also lived in Northern California (Bay Area), Nevada, Utah and now Tennessee!
Since I'm a photographer, I thought it would be much easier to do this in pictures as I'm not much of a writer.
In 2005 I married my high school sweetheart and the love of my life Teresa. We have two crazy fun kids. My son, Armani loves almost every type of sport there is but his biggest passion is football and basketball. My daughter Adee meanwhile, has a passion for cheer and gymnastics.
In my family, everyone plays sports. Growing up I played them all however early on I grew a passion for golf. My freshman year in high school I took State in Nevada. Unfortunately I threw my back out my sophomore year in high school pre-season forcing me to take almost a year off.
I grew up in a large Catholic Italian family that are pretty close to one another, almost too close... Family dinners every Sunday - food, football, card games and whiskey. My mom is a school teacher and my Dad just recently sold his business in California and will hopefully decide to retire out here in East Tennessee.
My family is loud, passionate and VERY involved in one another's life. In fact, for a couple years our neighbor across the street was... yes, my mother. However, it was worse than Everybody Loves Raymond episode as my mother's neighbor to her right was.... Teresa's parents! So both Teresa and I had both our parents living across from us.
I've always had a huge passion for photography and I've been doing it professionally for a little over fifteen years now. I love all types of photography and almost always have a camera with me. Shooting is my biggest passion.
Wanting to get out of the desert, my wife and I rolled out a map of America Teresa came across Maryville TN. Maryville checked off all of our "must haves" so we flew out here in December of 2017 to take a closer look.
Teresa fell in love. We bought our home in Maryville and officially moved in late spring of 2018. We love Tennessee! It reminds us of being back home in Northern California with the rolling hills and trees, but without all the crazy people. We will definitely miss our family and friends but I don't expect we'll miss the desert too much!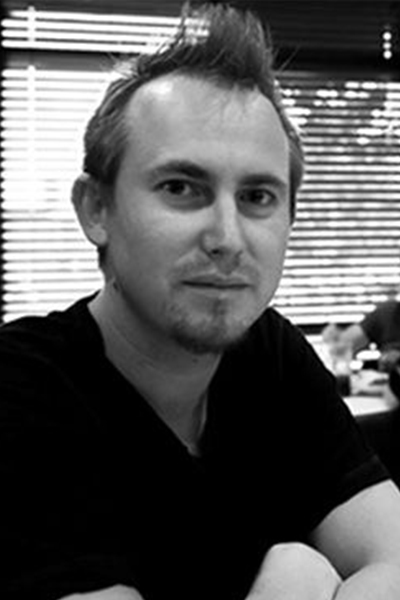 An interview with Knoxville (TN) real estate photographer Brad Capone
Tell us a little about yourself.
I always knew I wanted to be a professional photographer since I was a kid but I don't think I would have ever guessed my career and success would have come from architectural photography.
When I was younger I did pretty much everything from weddings to family photos and commercial work. I quickly found a love and passion for photographing architecture. Perhaps it's because my dad also has a huge passion for architecture (that's what he went to school for) OR more likely, it's because I discovered that buildings don't talk back... no crazy mother-inlaw to deal with on an architectural shoot.
I was born into your stereotypical Catholic Italian family where passions are high, opinions are strong and shared freely and you prove your right by being louder than the other.
In 2005 I married my high school sweetheart who of course, is Italian as well. We have two amazing kids Armani (big brother) and Adee (the little sis). My biggest passion in life apart from photography is my family.
How would you describe your photographic style?
Though my style has slightly changed over the years as trends shift, technology improves and my skill set increases; I always seem to prefer bright and crisp in my work. I'm a total junkie when it comes to good lighting.
What's your standard workflow when doing real estate photography, from arrival at the location through to delivery of the images?
When I first arrive at the property I like to do a quick walk through. This allows me to put together a quick game plan and make any minor adjustments necessary. I prefer to start on the inside and specifically the "money shots" (Living, kitchen and master bedroom). I spend about 80% of my time on these areas. The rest of the house usually can be done fairly quickly and the outside generally takes little to no time at all.
Typically speaking my 20 image real estate shoot takes about one hour on location. I'm not a huge fan of spending a lot of time in photoshop so I prefer to spend a little extra time on-site to get it as close to perfect in-camera.
At the end of the day I do a quick run through on all the photos I captured and make small adjustments. My post production is fairly minimal so generally speaking I'm able to deliver photos the same day.
How important is Photoshop or digital editing to your process?
It's critical. Digital editing allows me to utilize techniques that not only produce a high quality image but also gives me the tools I need to be able to offer a fast turn-around time for my clients.
What do you enjoy most about photographing real estate, architecture and the built environment?
I love most the fact that every day brings new spaces and challenges. Nothing is ever really the same and I get the opportunity to constantly meet new people and work with some of the most amazing individuals in East Tennessee.
It's truly the best job in the world. I still can't believe I've been able to build a life where I get paid to do what I love.
What has been the most memorable photo shoot you've ever done?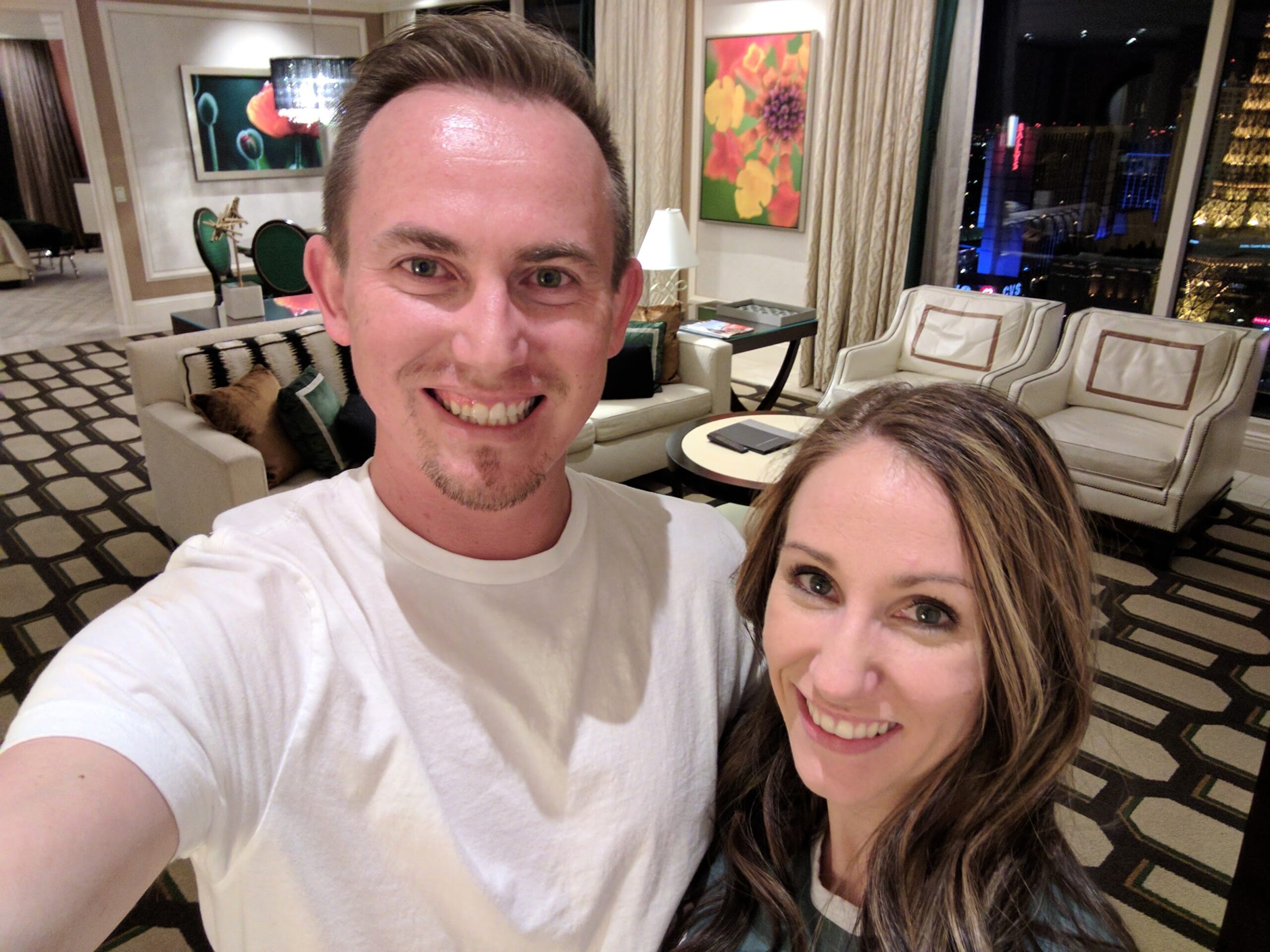 Probably The Bellagio in Las Vegas Nevada. The entire building is absolutely stunning and it's always an absolute honor to photograph anything designed by Roger Thomas.
In addition to that my wife joined me for the shoot. Well, she spent more time at the spa then she did actually helping me, but any shoot is always better with her presence.
What's the funniest thing that's ever happened when you've been on a photo shoot?
Though it wasn't funny at the time, at least not for me, my wife's favorite story is when I got stuck in the snow shooting an AirBnB unit in Asheville North Carolina.
I've only driven in the snow twice in my life, once on a photo shoot I was doing in Brian Head Utah where I had a huge Ford Explorer with 4 wheel drive. The other time was in Asheville North Carolina where I was in a small Chevy Malibu. Of course, the Malibu didn't stand a chance…
I was in Asheville North Carolina shooting an AirBnB and unfortunately a huge snow storm hit overnight. Growing up on the West Coast I'll admit, I don't have a lot of experience driving in the snow. In fact, the last time I drove in the snow was years and years ago when I was photographing a resort in Brian Head, Utah. At that time I was in a huge Ford Explorer with 4 Wheel Drive. Now I find myself in a snow storm driving a little Chevy Malibu deep in the mountains of North Carolina. Naturally I ended up getting stuck.
I was on a side road trying to turn around and go back to the main road when I got stuck in the snow. After calling roadside assistance, I come to find that I'm not the only one in the Greater Asheville area that is currently stranded on the side of the road. It will be hours before a tow truck can come out and rescue me. Luckily for me, I had a bottle of wine and a box of crackers in my trunk.
After hours of being stranded my wife calls me and I update her on what's going on. She asked me if I had tried using the floor mats inside the car. Not having a clue what she is talking about, she explains to me that I should try putting the floor mats from inside the car under the tires to gain some traction. I give it a go and it actually worked! Excited to finally be back on the road and not wanting to risk getting stuck again, I decided to reverse back to the main road rather than attempting to turn-around again.
Unfortunately, as I'm reversing snow is building up against the front bumper without my knowledge. When I hear a loud pop I got out of the car to investigate. Luckily the bumper didn't completely come off and I had some bungee cords with my photography gear. So like a true "Man of the Woods" I bungeed the bumper together and finally was able to drive off the mountain.
What advice would you give to someone in Knoxville who was selling their home?
The digital presentation of your home is by far the single most important component when it comes to sell your property. Having a high quality images is critical but also equally important is staging. Declutter and depersonalize your house prior to getting professional photos done.
What do you like to do away from work?
I spend a lot of time playing music. I find the piano an excellent destressor and get a lot of enjoyment playing both the piano and guitar. In fact, I've found a great way to marry my two passions by composing and recording the background music for the real estate videos I produce for my clients.
Testimonials for Knoxville real estate photographer Brad Capone:
"I have had Brad Capone take several of my property pictures. He takes amazing pictures and is great to work with. He is always willing to go the extra mile to take the best pictures, and it shows in his work. I enjoy working with Brad and look forward to many years of great pictures for my clients. Thank you."Christina Potter, Keller Williams Realty
"I've been so pleased to have come across Brad Capone Photography. As a real estate professional, he has made my job easier when it comes to advertising and showcasing my listings. Brad is professional, always on time and provides a great customer experience. If your listings are needing that extra push to get noticed, Brad Capone Photography will get the job done!"John Larson, Re/Max Realty
"Brad has photographed a number of homes for my real estate listings. From the business side he has been great to work with. His performance has been spot on! From the results side; each of my clients (the home sellers) love the quality of the photos Brad provided. All are confident the beautiful representations of their homes in the pictures have brought more buyers to the table! Brad has been great to work with and I would encourage anyone to give him a try!"Phil Bradbury, ERA Brokers
"Working with Brad is a pleasure. His photos are awesome, he is friendly and very professional. I feel pictures speak a thousand words and his photos are fabulous! As a Realtor, I believe a great photographer is an intricate part of our business."Brian Hickman, Realty Executives
Videos: Knoxville TN real estate photographer