Lake Havasu City real estate photographer:
Tinuviel Creative
---
Kim Tinuviel, of Tinuviel Creative (Lake Havasu City AZ and Whidbey Island WA), has been a professional real estate and architectural photographer since 2007. Most recently she has added custom video productions and has become FAA-certified as a commercial aerial pilot (drone photography and video).
Photography:
Kim strives to not only provide the best quality imagery for her clients, but to be her clients' trusted team member as well. Her goal is to deliver exactly what is required, on time, with a smile. Reliability, professionalism and quality.
Where we work:
Kim's services are provided in two distinct geographic regions: Lake Havasu City, AZ, and Whidbey Island, WA. Other areas are also supported, although additional mileage, travel and expense charges may apply.
Our ideal clients:
Real estate agents and brokers
Commercial and residential property managers
Independent vacation rental managers (i.e. VRBO and Airbnb)
Interior designers
Architects/developers/contractors
Hotels/convention centers
---

What areas do we cover: Lake Havasu City, Arizona
---
Get in Touch with Tinuviel Creative
---
If you would like to speak to Kim from Tinuviel Creative you can call her on the phone numbers listed below, or fill in the contact form and she will get in touch with you as soon as she can.
Hours
---
Monday – Friday 9am – 7pm
Saturday By appointment
Sunday By appointment
---
Social Media: Tinuviel Creative
---
Testimonials for Tinuviel Creative:
When we decided to hire Tinuviel Creative, we knew we would get help with all of our advertising and marketing, but it was all the extras that we hadn't considered. Best business decision we have made in years!TS, VP/partner of small business
We have worked with Kim on both design and photography projects for our business. We were impressed by how well she met or beat deadlines and how easy it was to work through edits and iterations. Kim is very professional and was able to photograph events effortlessly, and was never in the way, while still getting great shots. We will absolutely work with Kim in the future.VN & TN, small business owners
Kim was a delight to work with. She listened closely to what was needed, and came up with a beautiful design on a very tight timeline. I received so many compliments and was very pleased with both the process and the result.TC, non-profit director
Kim's reputation for passionate enquiry is at the heart of her ability to develop design solutions that target and inspire customer response, building brand loyalty.LE, small business owner
Kim did a great job talking with me about what was needed, paying close attention to my concerns and helping me clarify and improve my marketing message. She has imagination and creativity that really show in what she produces for her clients.CT, small business owner
Kim is calm, efficient and accommodating. Always a pleasure to work with in any capacity. I would and have recommended her professional services.KP, president of non-profit
We have worked with Kim for many years on various projects. Each time she has brought creativity and originality, giving us effective marketing tools that have enabled us to grow our business. She is a clear communicator and punctual performer whom we would highly recommend.RS & VS, small business owners
Kim has helped us over the past decade with both our businesses. She's right on target from the beginning, asking the right question, easing you into a solid working relationship. Kim has a wide range of expertise and is sensitive to client's needs. She makes it easy to work through a project and we are always satisfied with quality and creativeness of the final product.DM & BM, small business owners
What a joy, and a relief, it is to work with Kim. She listened to the message that we wanted and created the perfect embodiment. Kim also has the ability to educate good design, refining our logo into the perfect brand. We are very grateful for her work.GL& BA, small business owners
Kim is a kind and polite professional. She promptly delivers crisp, clear photos and precise messaging that help buyers easily understand the value of a property. Everyone in my office appreciates her work.DC, real estate broker
An interview with Kim Tinuviel
Tell us a little about yourself.
I am an all-around creative person. I've been self-employed in the arts since my teens. My current business encompasses commercial art and design (photography, graphic design, web design, etc.), fine art (painting and photography), classical music performance, and teaching (music lessons, photography and painting). Most recently, I have earned my FAA certification as a licensed commercial drone pilot. I can now legally provide aerial imaging services to my clients wishing to use a unique aerial perspective to market their services or inventory!
I have two homes (AZ and WA), and often work while traveling. In AZ I work alongside my sister, a professional photographer/videographer, who backs me up when I travel.
How would you describe your photographic style?
My clients appreciate my artistic eye, and clean, realistic style. I do not use heavy-handed post-processing tools, but strive to create imagery that looks welcoming and friendly.
What's your standard workflow when doing real estate photography, from arrival at the location through to delivery of the images?
Many of my clients need images "yesterday". I do my best to fit everyone onto my calendar as soon as possible – usually the same week.
I am primarily a natural/ambient light photographer, and do not use lots of lighting equipment. This keeps shoots relatively short. Most take 45-90 minutes, depending on the size of the property.
The most successful shoots are those where the owner and the broker have worked together to prepare and stage the property so that everything is clean and tidy, all light bulbs work (and are the same color temperature), etc.
It also helps to have the broker or assistant at the shoot so we can discuss shots, angles and features of the property that will be highlighted in the marketing remarks.
Once the shoot is over, I guarantee image delivery within 24hrs, unless other arrangements have been made. I put a great deal of effort into assuring that each image is color-corrected and that the images accurately represent the property.
Finally, images are delivered via digital download from my website, ready for upload to the MLS.
How important is Photoshop or digital editing to your process?
I utilize an Adobe software package called Lightroom to catalog and process all of my shoots. I occasionally use Photoshop to correct serious issues in a photograph. I do not alter images in a way that misrepresents the property or its surroundings.
What do you enjoy most about photographing real estate, architecture and the built environment?
I am excited daily by the challenge of capturing the artistic aspects of random living spaces. I love it when an agent comes to me after a shoot and says "your photos sold that house!"
What has been the most memorable photo shoot you've ever done?
I've shot a lot of very interesting properties, however the best experience was the time I shot a very small mobile home in a tired old trailer court.
After delivering the images to the agent, she shared them with the client and received the following reply: "Please tell the photographer I'm so grateful for these amazing photos … she's a poet with the camera!"
That one brought tears to my eyes.
What's the funniest thing that's ever happened when you've been on a photo shoot?
I've had a lot of not-so-funny things happen on shoots (rats, twisted ankles, unclean premises, etc.), but so far nothing really funny.
Although I could imagine being pranked by a seller dressed as a clown and popping out of a closet or something!
What advice would you give to someone in Lake Havasu City who was selling their home?
Hire an experienced agent who will go the extra mile (and expense) to stage your home and get excellent photos and video. Then take the agent's advice and do everything asked of you.
The agent is your professional guide. You will be rewarded by a higher selling price, multiple offers, rapid sale, and possibly all of the above.
What do you like to do away from work?
I love to travel, make art, and spend time with my family.
Real estate / architectural photography
Video marketing production
Aerial photography / video
Floorplans
Graphic / web design
Kim Tinuviel specializes in helping you create and maintain a strong brand.
For over 25 years, she has created beautiful digital imagery and video, designed successful marketing campaigns, and developed exceptional websites for hundreds of clients. She is fully licensed by the FAA to create aerial (drone) photography and video for commercial purposed, and is fully insured, reducing the risk to her clients.
With Kim and Tinuviel Creative, you are the priority.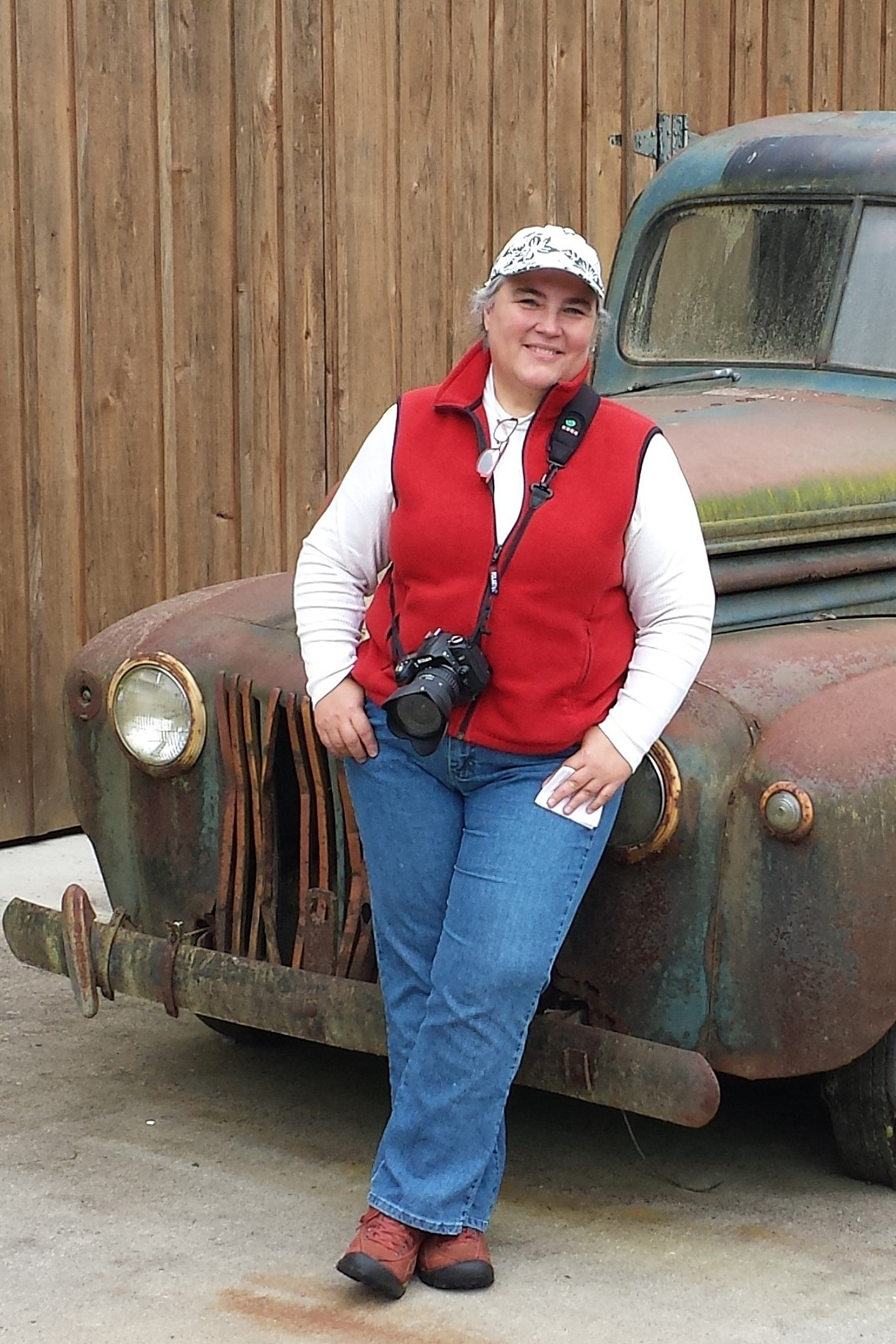 Facebook posts by Tinuviel Creative
Easy Facebook Feed error:
Error validating access token: Session has expired on Friday, 08-Nov-19 01:35:45 PST. The current time is Friday, 15-Nov-19 22:25:00 PST.
Easy Facebook Feed error:
Error validating access token: Session has expired on Friday, 08-Nov-19 01:35:45 PST. The current time is Friday, 15-Nov-19 22:25:00 PST.