Naples Florida real estate photographer:
Sun Services SW
---
Jon Kreider from Sun Services SW commercial photography in Naples, Florida, has been a real estate photographer in Naples for 2 years.
Photography:
Jon Kreider's professional and non rushed approach to real estate photography produces high quality images. His consistency and attention to detail help agents to produce a brand for their listings that reflect integrity and respect for their sellers.
Where we work:
Sun Services SW is based in Naples, Fl and covers the entire Southwest Florida area including Marco Island, Bonita Springs, Estero, Cape Coral, Everglades City and Fort Myers..
Our ideal clients:
Real estate agents
Architects
Rental / property management
Hotels / resorts
Restaurants
Small businesses

What areas do we cover: Naples and southwest Florida
---
Get in Touch with Sun Services SW
---
If you would like to speak to Jon Kreider from Sun Services SW you can call him on the phone numbers listed below, or fill in the contact form and he will get in touch with you as soon as he can.
Hours
---
Monday – Friday 8am – 6pm
Saturday 8am – 6pm
Sunday Depends
---
Social Media: Sun Services SW
---
Real estate photography
Commercial photography
Aerial photography
Real estate video tours
Headshot photography
Jon Kreider grew up in Southwest Florida, spending most of his childhood in the Everglades City, Fl area. After going to school at the University of Florida, he returned home and began a commercial fishing business.
In 2001 he sold that business and bought the best underwater camera he could find, moved to Honduras in Central America and began a career in underwater photography and scuba diving. Within a few years he was teaching scuba diving and underwater photography. These skills, along with being a boat captain allowed him to travel the world, working in the dive industry and teaching underwater photography.
In 2013 he returned home to Naples, Florida with his wife and their son. He has been working in the real estate industry here in Naples ever since.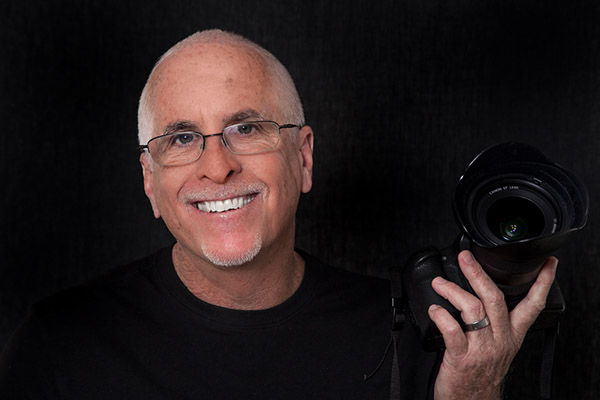 An interview with Jon Kreider
How would you describe your photographic style?
Evolving from a passion for underwater and travel photography, my photographic style is a combination of natural lighting and flash. This, combined with the latest editing software and techniques, produces realistic and detailed images.
What's your standard workflow when doing real estate photography, from arrival at the location through to delivery of the images?
When I arrive at the property, if it is occupied I will have a brief chat with the owner and the representing agent to discuss expectations and get an idea of what aspects of the home they are proud of. Then we start with all lights on and fans off and after a quick walk through moving some small things and checking windows and window coverings I generally start at the entryway and work my way through as if I am touring the property. This not only provides a flow for my images, but assures I don't miss any angles or aspects of the home.
I approach the exterior in the same manner and if there are any amenities in the neighbourhood I make sure to stop and catch them either coming or going.
Once back at the desk, the images are transferred to a folder dedicated to that property, backed up and put through the editing process.
When they are ready for delivery, they are uploaded to a virtual tour host and an invitation to the tours and images is sent directly to the agent. Here, the agent has full access to the tours for editing and adding information as well as to the images for downloading and sharing.
How important is Photoshop or digital editing to your process?
Photoshop and Lightroom by Adobe are nearly half of my workflow from start to finish. Lightroom is essential for cataloging and adjustments to the images and Photoshop is used for blending layers and touching up every image.
What do you enjoy most about photographing real estate, architecture and the built environment?
I get the most satisfaction in Real Estate Photography when I create an image that not only represents the home, but highlights and brings the beauty of the property to the attention of the viewer. I love it when I hear from an agent that the property just went under contract after listing with my photographs.
What advice would you give to someone in Naples who was selling their home?
Listen to their real estate agent and work with them closely when it comes to preparing your home for photography, video, open houses and viewings.
What do you most appreciate about your role as a real estate photographer?
Knowing that I played a definitive role in helping the customer sell their product, whether it be in real estate or commercial photography.
Testimonials for Sun Services SW:
We are very happy we have found Jon! His attention to detail and professionalism has made working with him a very enjoyable experience. Jon understands how important timing is and makes it a priority to send us the presentation in a very timely manner. Both our team and our customers are blown away by the quality of his photos. We look forward to continuing our partnership. John Egan, South Bay Realty Naples, FL
Jon has proven to be an amazing partner in showcasing our listings. He has created amazing tours of both our listed properties for sale and rent, and the neighbourhoods where they are located. His attention to detail is the best in the business. He doesn't miss anything! He provides a prompt response to any request, and his turn around time is simply the best. He's become a trusted partner of The Garlock Group team! Lesley Garlock, The Garlock Group, Naples FL
You did it again!! You are
our lucky charm. 98th is
under contract … one day
on the market with your
photos!Steve & Lisa Pearl, The Pearl Team, Naples Fl
After seeing Jon Kreider's work on several MLS listings of properties with which I am familiar, I asked him to redo the photos previously taken for a very moderately priced, and vacant listing. The difference between his photos, and those previously taken by another real estate photographer are truly amazing.

His lighting brightened the space, his focus on the smallest details presented the property as a great value in a beautiful neighbourhood.

He is the best, and I'll use him for all my future listings. Nancy Kamenick, South Bay Realty, Naples FL