Nashville real estate photographer:
Andrew Keithly Photography
---
Andrew Keithly Photography is located on the outskirts of Nashville, Tennessee, and has provided real estate and architectural photography and videography services for 4 years.
Photography:
Andrew loves to deliver top-tier quality photos to his clients, photos that attract more buyers and help build the realtor's brand image of a luxury agent who settles for nothing but the best.
Where we work:
Andrew Keithly Photography covers Nashville, and Franklin, TN, and the surrounding areas of Middle Tennessee. I frequently travel to Alabama and Kentucky to shoot clients' properties.
Our ideal clients:
1. Architects
2. Interior Designers
3. Real Estate Agents
4. Construction Companies
5. Hotels
6. Restaurants & hospitality
What areas do we cover: Nashville and middle Tennessee
---
Get in Touch with Andrew Keithly Photography
---
If you would like to speak to Andrew you can call him on the phone numbers listed below, or fill in the contact form and he will get in touch with you as soon as he can.
Hours
---
Monday – Friday 8am – 5pm
Saturday Available upon request
Sunday Closed
---
Contact
---
AddressSpring Hill, Tennessee
Phone 931-286-1971
Email info@studioagk.com
Website www.studioagk.com
Social Media: Andrew Keithly Photography
---
Real estate photography
Video tours
Architectural photography
360 Virtual Tours
Cooking
Andrew was born in the western US. He spent his growing up years on a small farm in Missouri before moving to Tennessee. He received his first camera on his 15th Birthday and photographed practically everything in sight.
During college, his natural love of architecture and flying was melded by becoming the licensed drone pilot for a real estate photography company in Tennessee. He quickly developed a love for the art of photographing spaces.
He loves learning new techniques, and traveling to new places for his work, and has done real estate photography in Tennessee, Alabama, and Kentucky.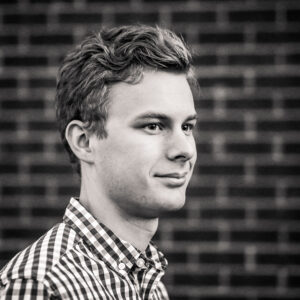 Testimonials for Andrew Keithly Photography:
"Did an excellent job of listening to what I wanted to be highlighted on the property and made my vision come true…"Ben Hathaway
"Communication is key in my field and he is always very professional and respectful to not only me, but my clients as well. His photo/video drone work always delivers…"Derek Darmstaedter
"You have acted on our behalf as if you were doing it for yourself."Keith Carey
"It was great working with Andrew. He followed instructions perfectly and filmed exactly what we needed… His work was outstanding."Scot Rose
An interview with Andrew Keithly
Tell us a little about yourself.
I am the youngest of two children and was frequently considered the brainy nerd who would grow up to become an engineer, though I always had a strong creative side. In architectural photography, I found the perfect balance between my perfectionist engineering streak and my artistic side.
How would you describe your photographic style?
Every photoshoot is different, but to sum up my photographic philosophy, it would be to "simplify". It is far easier to show too much than too little, ending up with a weak image. The nature of photographing spaces frequently lends itself to anything but simple images, yet I strive to have one clear subject and un-cluttered edges that don't distract the viewer's eye. I aim for pure colors unadulterated by color casts or odd lighting.
What's your standard workflow when doing real estate photography, from arrival at the location through to delivery of the images?
I always do a quick walkthrough on location, then shoot room by room with my camera, tripod and flash equipment. My preference is to shoot the exteriors last so as to not hinder the home owner's life any more than needed.
After transferring the raw photos to my computer, I edit in both Lightroom and Photoshop before delivering the final product to my clients, either through DropBox or a customized property webpage, depending on the client's preferences and workflow.
How important is Photoshop or digital editing to your process?
Every photo I take goes through an editing process involving Lightroom and Photoshop. I avoid automated HDR techniques in favor of manually blending layers in Photoshop for the sake of maintaining realism and quality. Real estate images usually involve 3-4 layers. A single architectural image can take over an hour to edit and involves dozens of layers.
What do you enjoy most about photographing real estate, architecture and the built environment?
What I love about my work is that I can constantly explore new architecture. Also, I enjoy the quiet solicitude of shooting country estates. On the video side, I love creating a story through video that no one else would have seen in the raw video footage.
What has been the most memorable photo shoot you've ever done?
My most memorable shoot would be videoing a 2,000-acre farm on the Alabama border. Standing out among the rolling hills, cattle pastures, cornfields and meandering rivers, and being able to soak in the beauty of creation around me was an incredible experience.
What advice would you give to someone in Nashville who was selling their home?
The Middle Tennessee real estate market has been one of the hottest in the entire country for several years. If a sale of a home is announced with enough enthusiasm, a bidding war will frequently erupt the first weekend, ending in a fast sale above list price. The homes that aren't marketed well on the opening weekend frequently end up sitting on the market for several months.
Do everything you can to attract as much attention as possible in the 48 hours before the official launch, and then host a well-publicized open house. Get people excited about it before they even see it, and you will close the sale as soon as it is listed.
What do you like to do away from work?
When not working, I love to play the piano, play tennis, and bike. Reading an incredible mystery novel, such as Agatha Christi, is also a favorite past-time.
Videos: Nashville real estate photographer