Jacksonville real estate photographer:
Pipas Imagery
---
Robert Pipas is a real estate photographer who provides photography services to Northeast Florida. Rob has had a passion for taking photos since a young child and has enjoyed turning his passion into a full time career.
Photography:
Our business is focused on helping agents show their future clients that they care about their property on a higher level by supplying high quality photos of their home. We are always expanding our services to provide the most up to date needs that agents are requesting. Keeping up with the trends is important to our business model to help agents get their listings sold faster and for more money.
Where we work:
Pipas Imagery is based in northeast Florida and we primarily provide services to Clay and Duval counties. We can also go to Nassau and St Johns for an additional mileage fee.
Our ideal clients:
1. Residential & Commercial real estate agents
2. Vacation Rental Owners
3. Rental property managers
4. Small businesses
5. Hotels including bed and breakfasts
6. Apartment complexes
---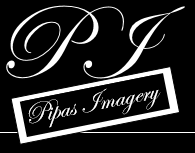 What areas do we cover: Jacksonville and northeast Florida
---
What can you expect from Pipas Imagery:
Get in Touch with Pipas Imagery – Robert Pipas
---
If you would like to speak to Robert from Pipas Imagery you can call him on the phone numbers listed below, or fill in the contact form and he will get in touch with you as soon as he can.
Hours
---
Monday – Friday 9am – 5pm
Saturday By appointment
Sunday By appointment
---
Contact
---
AddressMiddleburg, Florida
Phone 919-610-0192
Email pipasimagery@gmail.com
Website www.pipasimagery.com
Social Media: The Photoguy
---
Facebook posts by Pipas Imagery