Baltimore real estate photographer:
Charm City Virtual Tours
---
Amanda Koehler from Charm City Virtual Tours in Ellicott City, Maryland, has been a real estate and architectural photographer since 2006. Since that time she has photographed thousands of residential real estate listings. In addition, she has provided high quality images for hotels, restaurants, churches, nursing homes, apartments and rental properties, and government buildings.
Photography:
Amanda loves to provide outstanding images to realtors and business owners, helping them to enjoy a fantastic return on investment in professional photography services.
Where we work:
Charm City Virtual Tours is based in Ellicott City, MD and serves the Baltimore/DC Metro Region. Most of Amanda's work is based within a 25 mile radius of Ellicott City, including Baltimore, Columbia, and Washington, DC, although she is available to travel to other areas. Of course, additional travel charges would apply.
Our ideal clients:
Real Estate Agents
Builders
Architects
Restaurants
Hotels
Nursing Homes and Assisted Living Facilities

What areas do we cover: Baltimore and Maryland
---
Get in Touch with Charm City Virtual Tours
---
If you would like to speak to Amanda Koehler from Charm City Virtual Tours you can call her on the phone numbers listed below, or fill in the contact form and she will get in touch with you as soon as she can.
Hours
---
Monday – Friday 9am – 7pm 
 (Evening shoots by appointment only)
Saturday By appointment only
Sunday By appointment only
---
Social Media: Charm City Virtual Tours
---
COMMERCIAL AND RESIDENTIAL REAL ESTATE PHOTOGRAPHY
REAL ESTATE MARKETING
VIDEO TOURS
TWILIGHT / NIGHT PHOTOGRAPHY
FLUENCY IN SPANISH
I'm a Commercial and Residential Real Estate Photographer and have lived in Ellicott City, MD
since 2000.
I'm the oldest of four children, grew up in Pennsylvania, attended college in North Carolina and
grad school in Pennsylvania.
Although I always enjoyed photography, I really latched on to it when I purchased a digital
camera in 1998. My passion is in honing my skills and mastering new techniques to provide the
best images possible to my clients.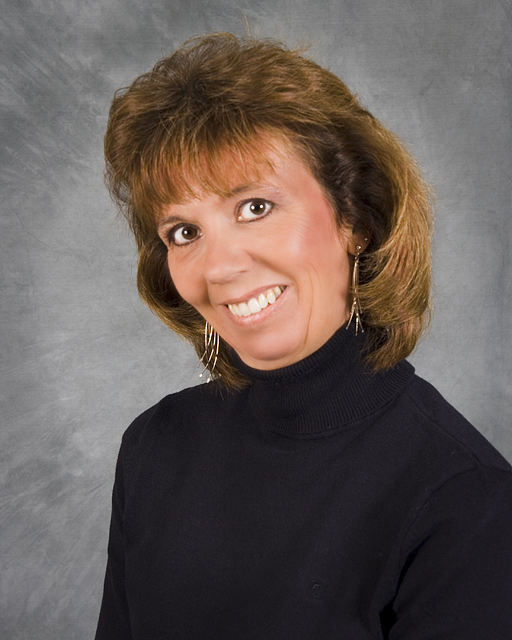 An interview with Amanda Koehler
Tell us a little about yourself.
My husband, family, and I moved to Maryland in 2000. My educational background was as a teacher. I then completed a Master's Degree in Counseling with a Subspecialty in Marital and Family Therapy. After 20 years of working as a therapist and administrator in the mental health field, I felt it was time for a career change. I had a strong interest in art as a child, winning numerous awards and contests, but did not pursue that path in college. I began my
photographic career taking photos at my son's baseball games and then freelancing as a real estate photographer. My frustration with the quality of images being provided to homeowners who were trying to sell their homes led me to start Charm City Virtual Tours in 2006.
Over the years I have grown the business from only photographing real estate listings to also working with commercial clients including hotels, nursing homes, churches, restaurants, etc. I've also expanded the range of services provided to include video walkthroughs, floor plans, marketing materials, websites, aerial photography, and virtual staging. I believe that my experience and training as a teacher and therapist provided me with the ability to teach others,
as well as to listen to my clients in order to meet their needs.
How would you describe your photographic style?
There's something about the quality of light that appeals to me. How it bounces off of some objects, is absorbed by others, and how it provides dimension to spaces through the creation of shadows appeals to me. My goal as a photographer is to capture the natural light as much as possible while selecting compositions that tell a story about the space – how it is used and how it connects to other spaces, and what feelings are evoked.
What's your standard workflow when doing real estate photography, from arrival at the location through to delivery of the images?
When I arrive at a property, I first meet and greet the owner(s) if they are available. I have a "special" pair of shoes that I slip on before walking through a property – I don't want to track dirt through the home as I know how much work the homeowners have put into the preparation of getting their property on the market. I then walk through the home from top to bottom turning on all of the lights. At the same time I'm also checking to see if there are some details which need some attention, i.e., fluffing pillows, removing or moving a few items, etc. I'm also looking at the quality of the existing light, and checking angles for the best photos.
I like to begin shooting upstairs and work my way from top to bottom of the property, turning off the lights as I complete each area. When the interior photos are completed I will complete the photoshoot with photos of the exterior areas as well as the front and back exterior.
Once back in my office, all of the photos are downloaded to my computer. Photos to be processed are then selected and edited. A property tour is created for the listing agent to use in marketing the home. Real estate images are usually completely edited and ready for delivery within 24 hours. Upon receipt of payment, high resolution images are delivered to the realtor via a download link. Each property tour is then uploaded to the local MLS, realtor.com, and other
real estate sites for syndication and maximum exposure. In addition, the tour is posted on numerous social media sites as well as YouTube. My goal in real estate photography is to assist real estate agents in getting the property sold as quickly as possible through the provision of attractive photos.
How important is Photoshop or digital editing to your process?
Each image is individually edited in Photoshop, Lightroom, or other digital editing programs. Editing consists of straightening each photo, color correction, and additional enhancements as needed to produce the highest quality final image.
What do you enjoy most about photographing real estate, architecture and the built environment?
I like to create beautiful images of different types of spaces to appeal to a specific audience. Each space presents its own challenges which need to be overcome such as furniture arrangement, ambient and artificial lighting, etc. and overcoming those challenges to create an outstanding image is my goal.
What has been the most memorable photo shoot you've ever done?
There are so many memorable shoots that it's difficult to just pick one. I would have to say one that sticks out for me was done about two years ago. A high profile homeowner in the area had contacted me to photograph his home as he wanted to show the photos to friends in another state. He and his wife were elderly and lived in a beautifully appointed penthouse apartment with breathtaking views of Baltimore's Inner Harbor. I spent several days working with the
husband, who was spearheading this project, and he was extremely gracious to me. We connected and got along extremely well.
Upon delivery of the final images he determined that I hadn't charged him enough and provided me with a generous bonus. Knowing that I was familiar with both the real estate market and real estate agents, I was flattered when he and his wife recently contacted me to ask for recommendations of realtors who might assist them in the sale of their home.
Have you ever had something really funny happen to you while photographing a home?
Since 2006 I've had a lot of things happen that have been humorous. I've locked myself out of houses and on second floor decks which necessitated being rescued. I've set off house alarms and become acquainted with the local police. I've dealt with drunk homeowners, high homeowners, and everything in between.
What advice would you give to someone in Baltimore who was selling their home?
Use a professional real estate agent who is familiar with your market and follow their advice and suggestions for home preparations. Make sure they use a professional photographer to capture the best images possible. Look at other homes that are currently listed in your market to see what properties you are competing with and pay attention to the photos to get an idea of what you need to do to prepare your own home for market.
What do you like to do away from work?
My husband and I like to spend time with our children, friends, and family. We also enjoy traveling. I am always thinking about some aspect of photography and how I can improve my craft. There is always new equipment and new techniques to learn about and practice. I am an avid reader and also love scuba diving.
Testimonials for Charm City Virtual Tours in Baltimore:
"I just wanted to let you know that your photos for my personal property were fantastic. My home was under contract in 24 hours and I'm absolutely certain that it was largely attributable to the excellent photography!! Can't thank you enough!!"
Wendy Shapiro
"I have used other virtual tour companies but they don't come close to the personal service and quality that Charm City Virtual Tours offers! I highly recommend this company!"Mike Jednorski, Prudential Pen Fed
"We feel fortunate that our home sold so quickly. Your creative video and editing was a big part of getting folks interested and selling the home in less than a week."Tim Battaglia, Homeowner
"I have been using Amanda at Charm City Virtual Tours for about the past year. She really makes the homes look the best they can look. I have had a couple listings that needed updating and that were empty and she even managed to make those look good. I will continue to use Amanda for my listings in the future."Kathleen Williams, Long & Foster Real Estate
"The pictures are absolutely fabulous! I am thrilled!!"Jay Marotte, Berkshire
"Thanks – I got 2 full price offers the 2nd day!"Dave Leonard, RE/MAX 100
"Thank you so much for doing an excellent job photographing Linden Place.

The pictures are amazing and I appreciate how fast you got them to us. Looking forward to working with you again in the real near future!"Adrian Downing, RE/MAX 100