Kalgoorlie real estate photographer: Shane Cullen Photography
---
Shane from Shane Cullen Photography is based in Kalgoorlie, Western Australia and has been a real estate and architectural photographer for over 5 years.
Photography:
Shane loves to deliver high quality images to his clients, and these are the sort of images that attract more buyers and give people a greater return on their investment. We work with real estate agents and business owners throughout the Goldfields.
Where we work:
Shane Cullen Photography is based in Kalgoorlie, Western Australia. Most of our work is based around the Goldfields Esperance region, though we also take on projects throughout WA.
Our ideal clients:
Real estate agents
Hotels
Builders
Architects
Commercial businesses
Mining companies
---

An interview with Shane Cullen
Tell us a little about yourself.
I started out as a Landscape Photographer over 10 years ago but I always had a strong connection with Architectural photography and as time went on I followed the path of shooting for Hotels, real estate agents and builders.
How would you describe your photographic style?
I would say my photographic style is built around really strong composition and great light. I love creating stunning images at dusk where I can have a beautiful sunset to complement a property or building.
What's your standard workflow when doing real estate photography, from arrival at the location through to delivery of the images?
Before we even start shooting we check the whole location and make sure everything is perfectly set up before the shoot. We like to work closely with home and business owners to make sure we are giving them what they want. After the shoot we take the necessary time to edit and create images that go above and beyond the expectations of most people.
How important is Photoshop or digital editing to your process?
It's important to show just how good an image can be and with all the necessary tools we can do that. Cameras see light differently to our own eyes so these editing tools allow us to emulate what was seen by eye.
What do you enjoy most about photographing real estate, architecture and the built environment?
I love the challenges it brings forward, every site and property is different and for us it's a matter of working with each individual building to create images that work best for it.
What's the funniest thing that's ever happened when you've been on a photo shoot?
I had arrived to shoot a twilight at a property in town, I was inside turning all the lights on to get it ready and the lady's husband had no idea I was there as he strolled out in the nude from taking a shower. It was a bit of a shock for both of us and a memory I would be happy to forget.
What advice would you give to someone in Kalgoorlie who was selling their home?
There are a few really important steps to sell your property and they are overlooked all the time.
First is property preparation, it is where you should start and we send out information to sellers to help them with this.
Second is a good marketing system which not only includes great photos but video, walk-through tours and twilight shots.
What do you like to do away from work?
I love camping! If a have a few days off, we pack the camper and head down to Esperance where we can literally camp on the beach and almost have the whole place to ourselves.
Testimonials for Kalgoorlie real estate photography company Shane Cullen Photography:
"Shane Cullen is a very talented real estate photographer and has an Excellent work ethic, fantastic photography and an all-round nice guy. Couldn't recommend him highly enough."Denise Brown, John Matthew & Sons Real Estate
"Some people believe the real estate market is tough at present, if that is the case all the more reason your home needs to stands out. If you want the best price for your home, then you want it to look the best.

Many agents desperate to list your property might offer to do your photography for free. When it comes to your health would you be looking for a discount surgeon? Well why would you settle for amateur service with the photography of your home?

I can't speak highly enough of Shane Cullen, he has state of the art equipment, is always professional and I am proud that he is our photographer. He has a real way with showing a property in its best light and always builds great rapport with our clients! Matilda Van Dyke - Professionals Real Estate
Real estate photography
Architectural photography
Setting up my camping trailer
Shane Cullen Photography specializes in Real Estate | Commercial | 3D & 360° Matterport | Video | Corporate | Mining & Industrial Photography.
We are based in Kalgoorlie, Western Australia and provide services throughout the Goldfields-Esperance Region, Western Australia and Australia wide.
We have been photographing homes and businesses in and around Kalgoorlie, Boulder and Western Australia for over five years.
In that time we have photographed thousands of homes for real estate agencies, building companies, hotels and architects.
You can find out more about Shane Cullen Photography and our virtual reality and walk through tours by visiting our website at: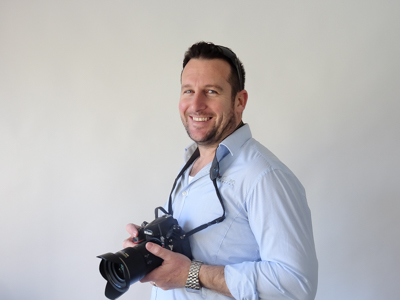 What areas do we cover: Kalgoorlie, Boulder and surrounds
---
Videos: Kalgoorlie real estate photographer
Facebook posts by Kalgoorlie real estate photographer Shane Cullen Photography:
Nice Commercial New Build!
Anyone else seeing the 22° Halo
Retro City Apartment
Get in Touch with Shane Cullen Photography
---
If you would like to speak to Shane from Shane Cullen Photography, you can call him on the phone numbers listed below, or fill in the contact form and he will get in touch with you as soon as he can.
Hours
---
Monday – Friday 9am – 5pm
Saturday By appointment
Sunday Closed
---
Contact
---
AddressKalgoorlie, Western Australia
Phone 0405 974 838
Email shanecullenphotography@hotmail.com
Social Media: Kalgoorlie real estate photographer Shane Cullen
---