Oklahoma City real estate photographers: Viking Photography
---
David Leader and Cliff Mack, from Viking Photography, have been real estate photographers in Oklahoma City for over five years.
We offer twilight, drone, and commercial real estate photography, as well as HD video and Matterport 3D Scans. We're both extremely passionate about real estate and photography, so we are beyond grateful that we have been able to do both.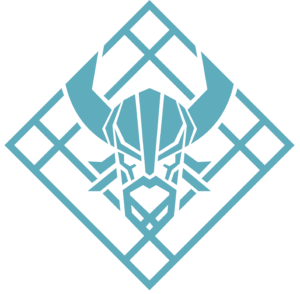 Photography:
Our mission at Viking Photography is to provide the absolute best real estate marketing photos, scans, and videos to our hard-working clients to help them sell their listings faster. We put ourselves in their shoes so we can provide them with the features and services they need. We do what we do best, so they can do what they do best. We take every opportunity to truly listen to our clients and offer them the services they need.
Where we work:
Viking Photography is based in beautiful Oklahoma City, and we cover the entire metro area. The majority of our work is in Oklahoma City, Shawnee, Edmond, and Norman. We are willing to, and often do, travel further throughout the state of Oklahoma, though some extra fees apply in those instances.
Our ideal clients:
Real Estate
Architects
Commercial businesses (Hotels, restaurants, car washes, etc)
Builders
Investment properties and remodels
Independent vacation rental managers (i.e. VRBO and Airbnb)
If it has anything to do with OKC, homes, commercial businesses, and photography equipment…we're there!
What areas do we cover: Oklahoma City, Oklahoma
---
Get in Touch with Viking Photography
---
If you would like to speak to Cliff or David from Viking Photography in Oklahoma City you can call them on the phone numbers listed below, or fill in the contact form and they will get in touch with you as soon as they can.
Hours
---
Monday – Friday 8am - 8pm
Saturday 8am - 8pm

Sunday 8am - 8pm
---
Social Media: Viking Photography
---
Testimonials for Viking Photography:
Viking photography helped us with real estate photos. The photographer was very friendly, punctual and thorough! We loved the drone photos and appreciate the time he took on our property to capture the best images. He went above and beyond! Great value! Cara S.
Very quick to respond, very friendly, was able to assist us very quickly, and photography quality was great! Thanks sir!Summer G
Viking does an amazing job photographing homes. They are professional, polite, and meticulous with their art! Highly recommend.Kristy B.
Viking Photography did twilight photos, and professional real estate photos of my home. They were easy to work with and very creative and the price was affordable. Highly recommend!Robert S.
Viking Photography does an exceptional job. They are highly professional and the quality of the photos are great! The twilight shots are fantastic!Sarah H.
I would highly recommend David Leader & Viking Photography to all of our clients and friends. David was incredibly professional and his expertise was evident during our photo sessions. His timeliness and quality was outstanding and he worked around our schedules as well! Great experience working with Viking-Photography! David H.
You guys did a phenomenal job of capturing the beauty in my home as it was. So much so, that within 2 hours of it being live, it had its first offer; from online viewing only! Thank you so much for your artistry and commitment to my needs!Kyla W.
Exceptional pictures with the very best service. I'm so sad to see my house sell now. They made my house look like a professional model home. They knew exactly how to take the picture, from what angle, with what light, and perfectly edited them. Plus getting an aerial shot from the drone camera… definitely hire them!!!!!Paul S.
Viking photos are my favorite photographers in the OKC area. I am a real estate professional, and Viking is my go to for all of our listings. They really understand how to capture our homes and get clients excited, their availability is amazing, and they are always courteous of others time and property. I highly recommend them for any photo shoot! Rachael C.
Viking Photography makes my real estate photography shine! Whether it's drone shots, interiors with open windows, or twilight photos their ability to make the photos 'pop' are what keep my clients happy. They take their time to make sure they have the shots that will showcase the house the best and are always willing to show me the shots they've taken - just in case I want a different angle. Great to work with! Highly recommend! Jeni W.
An interview with Cliff and David:
How would you describe your photographic style?
We try to reflect the natural beauty of the properties that we shoot. We like our photos to be vivid, but and color-accurate, but retain the warm feel of a well-lit ambient photo.
We typically utilize a flash-ambient mix to brighten any harsh shadows and bring in the landscape for a balanced shot. We understand that our clients and their customers have busy schedules, so we do the prep work, so we can accomplish our photo shoots in 60-90 minutes and let them get back to their lives.
What's your standard workflow when doing real estate photography, from arrival at the location through to delivery of the images?
Coffee first. We arrive at the home about fifteen minutes early, prep our gear, then talk to the customer (if they are present). We take this time to get feedback from the customer regarding any features they want to highlight. It also gives us time to do a walkthrough so we can pre-plan our shots and get a good idea of any issues we may face, such as color cast, harsh light or shadows, bulb temperature, etc.
We shoot through the house, usually starting in the main areas, then bedrooms, utility rooms, then the backyard.
We go back to our respective offices, upload our photos for the editors or edit them ourselves, then deliver them within 24 hrs., invoice, then clean and charge our equipment.
We text/call/email the clients to ensure they receive their photos, then follow up again within 24 hours to make sure they are happy, thank them for their business, and to wish them good luck on their future endeavors.
How important is Photoshop or digital editing to your process?
Editing, and photoshop specifically, are critical to our process. We try to get it right in camera, then use Photoshop and Lightroom to enhance the photos, color correct, and remove any undesirable effects. We aim to ensure that our clients' photos really stand out form the crowd and help them sell their homes quickly.
What do you enjoy most about photographing real estate, architecture and the built environment?
One of the aspects of real estate photography that appeals to us, is the uniqueness of each space that we shoot. We try to accurately capture and reflect the beauty and personal touches that people pour into their homes.
What has been the most memorable photo shoot you've ever done?
There was an instance where we teamed up on a larger property. We did a consult the day before and there were home stagers present, so we had the opportunity to make some recommendations.
However, the day we showed up, they broke a large mirror in the guest bath. We ran out to get one, then shot the house. The other photographer could not figure out why his lights were either firing when they weren't supposed to or not firing at all. We both use the same brand of flash equipment and had both changed our channels to the same channel! It was funny because we both changed them to avoid being on the same channel in the first place. Communication is important.
On this same photo shoot, I captured some aerial footage. Toward the end of the flight, my drone was attacked by a bird. I got the most hilarious photo of what looked like the angriest bird ever as his head was within inches of the camera as I took my last shot before the drone surrendered.
What's the funniest thing that's ever happened when you've been on a photo shoot?
There are so many, its almost impossible to choose just one.
I did a shoot where the owners left their two German Shepherds out in the back yard. When I started shooting the back yard, the dogs would get up, walk into the frame and pose. At first, I thought it was a fluke and they were just randomly choosing their moment.
However, each time I repositioned my camera, they would get and move over into frame and pose differently. To ensure that I was suffering from a heat stroke or another neurological illness, I had the agent come out and verify that the dogs were, in fact, posing.
What advice would you give to someone in Oklahoma City who was selling their home?
I think the best advice that I would give to someone that was selling their home would be to take the time to research brokerages to find a good fit for them. I'd make sure that I sit down with them to get a feel for them. I'd also look at the photos on their listings to see if they were up to standards.
If they are hiring a photographer themselves, I think it would be critical to research photographers in their area, so they get the right people.
On another note, I'd also recommend that they take some cell phone photos of their homes so they could identify things that may not translate to photos well, such as areas that need touch-up paint, cluttered spaces, or landscaping. A little preparation pays dividends for everyone involved as it helps keep time and financial costs down and makes a good first impression to get homes sold quickly.
What do you like to do away from work?
David – I spend my time away from work playing guitar, as well as reading and writing. I also spend hours watching and re-watching photography tutorials trying to improve my craft. It's not work when you truly enjoy it.
Cliff – I also watch countless photography tutorials, then configure and reconfigure my gear until I feel that I have the absolute most efficient set up for my style of photography. On the rare occasion that I am not honing my photography skills, I like to garden and tinker with pretty much anything I can get my hands on.
Real estate photography
Twilight photography
Matterport and 3D scanning
Commercial photography
David - Playing guitar
Cliff - Idolizing David
David - "I am originally from Oklahoma's rival state of Texas. I spent twenty years in the United States Air Force, where I met my amazing wife. I fulfilled my military commitment and we moved to Oklahoma to be near family, who, then consequently, all moved away.
We currently live on the east side of Oklahoma City, in the small town of Choctaw with our two children and two dogs. We enjoy living here because of all that the city has to offer! I love the small-town feel, diverse art scene, and proximity to lakes, mountains, and camping opportunities. My military career gave me the opportunity to travel to hundreds of places and gave me a true appreciation for different cultures. I still have that passion for traveling, except now I explore with a camera, so I can capture everything.
I am a life-long learner and I am continually looking to improve my photography skill set so I can provide my clients with the best possible experience. I love helping my clients capture the beauty in their spaces and reach their real estate goals. I am also a certified drone pilot, which allows me to take aerial photos and video of listings."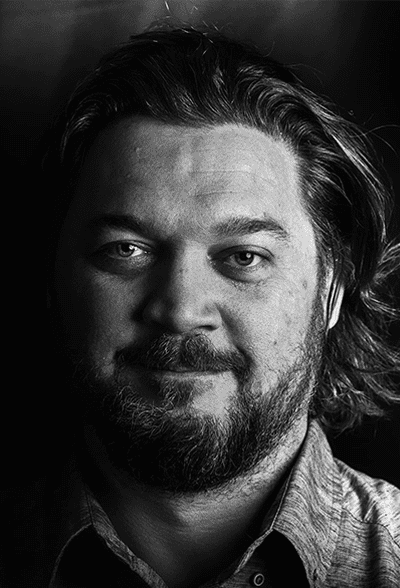 Cliff – "It's been many years since I purchased my first camera in the late 70's, an Olympus OM-1n (still in my inventory and still going strong), but I knew I was hooked, I knew this was going to be a lifelong passion.  I can recall playing with time-lapse photography at night, letting car tail lights paint my photos brilliant reds and whites against a static city backdrop but as I've matured as a photographer it's the contrast, the light, and the shadows that intrigue me.  Finding and highlighting these aspects in a photograph is what I strive for and is what separates a flat dull shot into one that has warmth, texture, and life! I don't just deliver photos to my customers, I bring a joy and intensity that I have for the art of photography and am hopeful those convictions come through just enough that when they see the finished product, it puts a smile on their face.
When I don't have a camera in my hand, I'm spending down time with my wonderful wife Carrie and our 2 dogs."