In this video real estate marketing coach Tom Ferry talks about video and how it can help real estate agents improve their marketing:
Here's what he said:
1. Start your marketing with a video.
So if you're a real estate agent then Tom suggests that you need to do a video tour of a property before you do your flyers, your postcards, and everything else.
"You shoot a video first on everything you do." – Tom Ferry
Yes, he said "video first on EVERYTHING", which means every listing and not just your $1million+ listings. That's how important video tours are today, and will be in 2018.
What do video tours look like?
Here's an example of a real estate video tour by Wild Dog Digital in Las Vegas, Nevada:
2. Use Facebook Live.
Video tours are amazing, but Tom also mentions the importance of using Facebook Live as a way of video streaming.
What can real estate agents do with a Facebook Live video?
Well, you answer the questions and concerns that people in your area have when it comes to buying and selling real estate. How do you find that? You ask them, and it's as easy as posting an image or a post on your Facebook Page, and say, "What scares you the most about buying and selling real estate?" Use all of the feedback they give you to create lots of lots of small, simple videos of you addressing those concerns.
Still not sure about video?
"Google said that 85% of the world's content will be video by 2019." – Tom Ferry
That's a huge number, but there's a reason for that:
"The business argument for using more video is simple: it works.

The Web Video Marketing Council (WVM) says online video has become a crucial part of the sales and marketing programmes for most business-to-business (b2b) organisations, with 96% of those surveyed saying they now engage in video content marketing. Nearly three-quarters report a positive impact on their marketing results."

– 'Show, don't tell: How video is swamping the internet', BBC News
Meanwhile over at Facebook they're saying that it will probably be all video by around 2019 or 2020:
What else do real estate agents need to do to improve their marketing in 2018?
I'm going to mention something else here, and it's this:
Use professional photography on every listing. Every. Single Listing.
I say that because there's no point in having the best video of a home you're selling if the photos make the home look like a deep, dark cave, like this listing from 'Terrible Real Estate Agent Photos':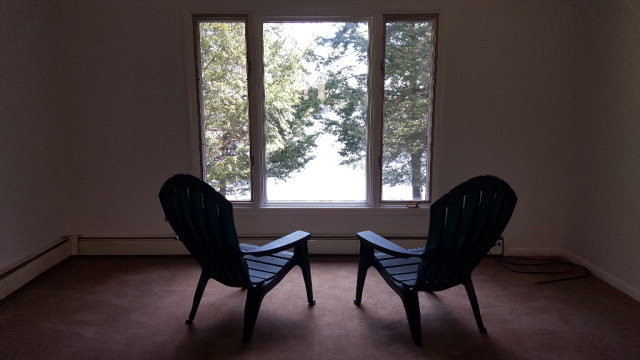 And there's no point doing a weekly live video stream on Facebook and getting 10,000 Likes on your Facebook Page if your listings look awful. Why?
Because you need to be consistent in the message that you're sending out there!
Buyers and sellers love watching videos (as long as they're interesting), but if your video looks really slick and you've got people laughing along with you and learning more about the property market in your area, but your photos look awful, then it's not going to have flow-on benefits for you.
In fact, even if only some of your photos look bad then people are going to think, "I expected more from this agent!" and you'll undo all of that great work you built up with your videos!
So start doing more videos, but back that up with high-quality real estate photography.
If you're not sure where to find a photographer then see if you can find a photographer in your area here at BestRealEstatePhotographers.com.