Illawarra real estate photographer:
Shutter Speed Studios
---
Illawarra real estate photographer Ben Greaves is a commercial interiors and real estate photography specialist based in Kiama on the South Coast of NSW. He offers photography, floor plan and aerial imagery services.
Photography:
When I arrive at any property to shoot I always have one simple goal in mind;
To showcase that property in it's best form and make someone go out of their way to find out more about it. It doesn't matter if it's a 2 bedroom apartment or a multi million dollar Oceanside mansion. The goal remains the same. My job is to help you get people in the door.
Let's be real. If my photos aren't enough to make someone attend an open home, an agent doesn't have a chance to sell them that property. So basically, bad photos mean no inspection, which means no negotiation, no sale and no money. It's a simple as that. So there's a lot riding on making sure I make a property look great!
I strategically analyse the flow and layout of a home to capitalise on space and natural light. This process helps to increase someones attachment to the home and maximise its appeal to the buying market. That isn't always getting in a corner and making a room look as big as possible. Whenever I walk into a room, the first thing I'm thinking about is composition. I'm looking to create free flowing spaces with straight lines.
Where we work:
Shutter Speed Studios is currently based in Kiama but that by no means restricts them to local work. One of the best parts of the job is cameras pack into bags and are easy to transport, and as such work takes Ben all over the Sydney region and he's also happy to work interstate if that's what your project requires.
Our ideal clients:
Magazines
Architects
Builders
Restaurants / cafés
Property stylists
Real estate agents
---

What areas do we cover: Kiama and the Illawarra region of New South Wales
---
Get in Touch with Shutter Speed Studios
---
If you would like to speak to Ben Greaves from Shutter Speed Studios you can call him on the phone numbers listed below, or fill in the contact form and he will get in touch with you as soon as he can.
Hours
---
Monday – Friday 8am – 6pm
Saturday By appointment
Sunday By appointment
---
Social Media: Shutter Speed Studios
---
An interview with Ben Greaves
Tell us a little about yourself.
I have over 17 years experience in real estate marketing. After starting my career spending 6 years as a commercial sales agent I decided to move on and dedicate my time to creating high quality, affordable real estate marketing.
I've worked with some of Australia's leading agencies including top performing offices from McGrath, Belle, Ray White, Raine & Horne, LJ Hooker, Century 21, Harcourts and First National Real Estate as well as smaller boutique agencies all across Sydney.
How would you describe your photographic style?
I like my images bright and crisp but with a more impactful feel than your standard "get in a corner and show it as big as possible" approach.
What's your standard workflow when doing real estate photography, from arrival at the location through to delivery of the images?
I take my craft very seriously and photography is an important part in what I do. I'm constantly striving to be at the top of my game.  It's true that anyone can take a photo but creating a great image that resonates with someone is something I've dedicated the better part of 18 years toward.
I care less about how a space 'looks' and more about how a space 'feels' and that's something that my clients respond to. On every shoot, whether it's home or a commercial environment I strategically analyse the flow and layout to capitalise on space and natural light. This process helps to increase the size of a space and maximise its appeal.  My aim is for your eye to naturally lead from one point of the space to the other. That goes for everything – whether it's colours, shapes or lighting – everything has to be complementing everything else. You don't want your eyes to be stuck in one place or go somewhere they shouldn't
The objective of any advertising is to hold the viewer's attention for an extra few seconds, long enough to get your message across
When I arrive on a shoot, initially I don't even pick up the camera. I take a slow walk around and just look. This applies to outside too, I might even walk down the street to find the right angle. It's a crucial step some photographers don't do. They start straight away and overshoot – maybe three angles per room and they miss the good angles.
I always think "More looking, less clicking". 
It doesn't matter if it's been a shoot for an international retailer or a mum and dad cafe. This approach to a shoot pays off massively and benefits everyone and that's what makes my clients happy.
If it's a real estate shoot I will also hand draw a flooplan of the property which I will then draw myself back at a computer. I do not outsource my floorplans because if there is a change that needs to be made I want my client to be able to pick up a phone, call me and have the changes back as soon as possible. I don't believe having to then relay t hat change to an international business is the most effective way of doing this.
How important is Photoshop or digital editing to your process?
It's critical to the work that I do.  My job is to show a property in it's best light. This is only possible with the use of digital editing.
A camera does not see as much information as the human eye and if for example that large open plan living room has waterfront views the only way it's possible to see the space effectively is with the use of digital editing.
However, there are limitations and I do try as best I can to keep things as true to life as possible.
What do you enjoy most about photographing real estate, architecture and the built environment?
I love to make a building tell a story. When a designer or an architect sat down and came up with the plans and the layout of a property that had a specific reason for every design choice and it's up to me when I'm on site to relay that choice and that decision to the viewer.
What has been the most memorable photo shoot you've ever done?
The most memorable shoot I have done would be a shoot at Bondi Beach I did for a small boutique building company. The views were fantastic, the home had a great flow to it and the total package produced some amazing images.
What has been the funniest thing that's ever happened when you've been on a photo shoot?
I was shooting a living room and the family was home. They had a small boy, roughly 6 or so who came running into the room saying "I'm a kangaroo! I'm a kangaroo!! And hopping up and down on the spot. Getting a little too excited he wet himself right there on the spot and was soon standing in a puddle of his own pee. His mother was horrified. I just laughed and went to another room while they cleaned up.
What advice would you give to someone in the Illawarra region who was selling their home?
Research your agent. How their images look of someone elses home directly reflect how the images of your home will look. If an agent only has professional images on "some" of their listings but not others they are playing favorites with their clients and believe that only "some" of their clients are worth investing their time in. Their job is to work in your best interest and an agent that doesn't insist in professional images is not living up to their end of the deal.
An agent that doesn't invest in marketing also isn't investing in their own personal brand and how THEY appear to the market. In all honesty, if they don't care how they present themselves to the market, do you think they really care how your home presents to the market?
You don't want to be "just another home" or "just another commission".
Spend the extra time, do some extra research. You will be much happier with your end results.
What do you like to do away from work?
Funnily enough even when I'm not getting paid to shoot I will still quite regularly go and shoot for fun. It could be taking my drone out or shooting a creative shot of a nice building that I've seen. I always like to do things to add to my portfolio.
When the camera isn't with me I'm either with my wife and daughter, or out on my bike and I grab my snowboard and head south to the snow every chance I get.
Real estate photography
Floor plans
Aerial photography
Architectural photography
Retouching
"My obsession for photography started as a teenager when I picked up my dad's Practika Super TL 1000 for the very first time. Much like renowned cinematographer Spike Jonze who went on to direct Being John Malkovich and Where The Wild Things Are, my interests revolved around skateboarding and other action sports.
Entirely self taught, there was no Google or Youtube when I first looked through a viewfinder. I'd take that manual camera and shoot away without having a clue what I was doing. The fact that any of my photos actually turned out is something I still cant explain. My settings on that camera were nothing short of a complete guess every single time.
As my skills developed I upgraded to a digital Pentax K100D, a kids camera in hindsight. I still didn't know what I was doing, but I loved to shoot and would ride all over Sydney looking for buildings to basically ride my bike on. When I stumbled across the abandoned buildings throughout Sydney I became interested in showing a well known building in a way that nobody has seen it before. I've got photos inside places that most of Sydney would kill to visit. All because my camera took me there.
When it came to "getting a real job" I took the love for buildings a step further and moved into commercial real estate and yet again the camera followed. The difference now was I'd made the conscious decision to learn how to take a good photo and something someone would not only want to see, but would pay for. I'm still the only real estate agent I know who spent $15,000 on camera gear so he could take his own photos because his vendors didn't want to pay for marketing! After 8 years of shooting and selling real estate I realised I loved to shoot far more than I loved to sell it.
Now in my thirties and this camera has taken me places I only could have imagined. Again, like Spike Jonze, it took me to the film and tv industry where I went from working on local productions like Home & Away and Packed to the Rafters to the big screen where I spent a few months working on the Marvel Comics movie The Wolverine.
Currently in Kiama on the south coast of Sydney, where I sit overlooking my balcony out at the ocean where I'll be working with the builders, architects, real estate agents, restaurants and café's to create something stunning to represent their business."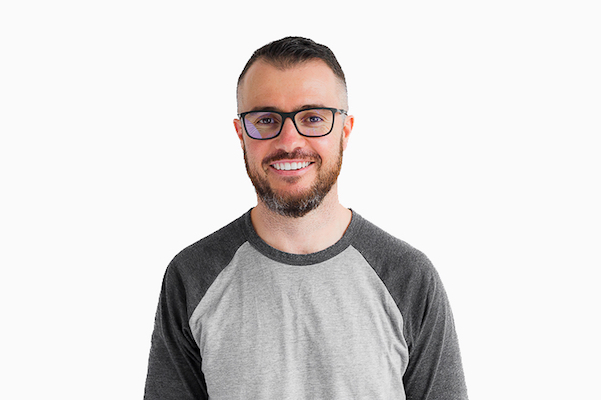 Facebook posts by Shutter Speed Studios