Today we are interviewing Sunshine Coast real estate photographer Jonathan May, who recently photographed this stunning holiday rental.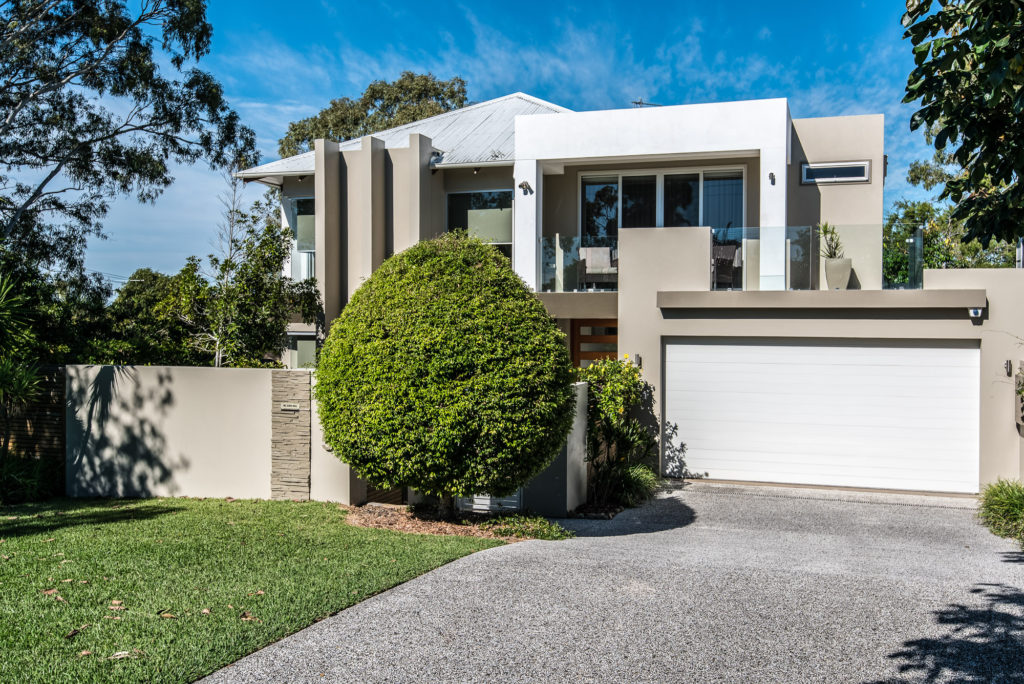 Where is this place?
"The house is in Tewantin, a pretty suburb on the banks of the Noosa River. Tewantin was a port town in the mid 1800's linking the gold fields and forests of the hinterland with Brisbane. Today you can still see many well-preserved pioneer-period Queenslander homes around Tewantin, and though larger modern homes are inevitably on the increase Tewantin retains a lot of charm with many of its wide streets lined with poinciana trees."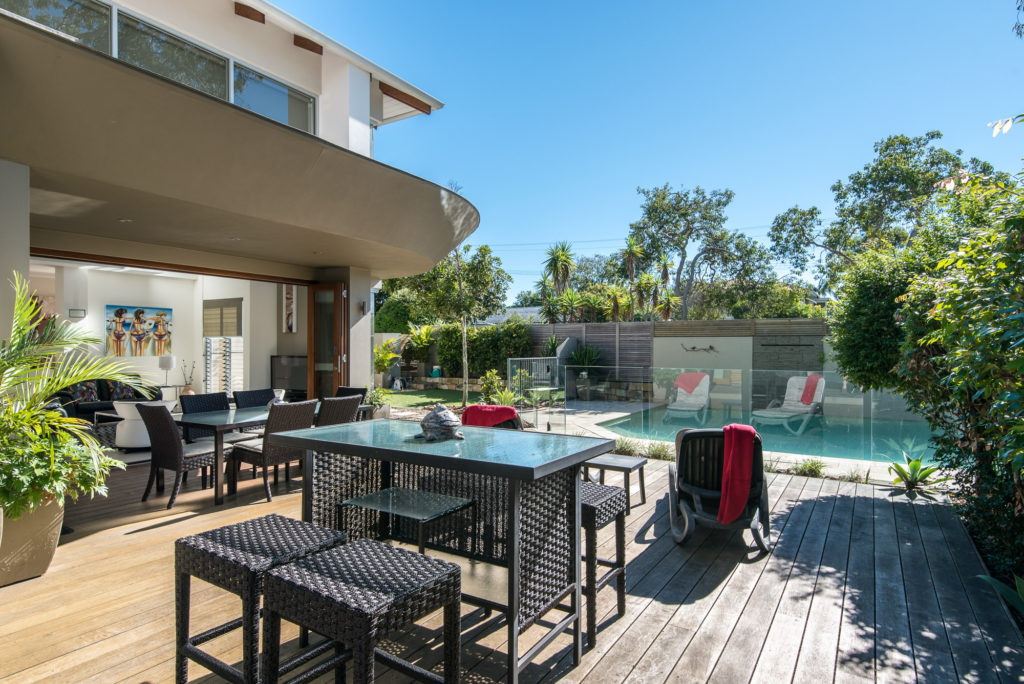 Who did you photograph this home for?
"I was contacted directly by the owners, who wanted to promote the house as a vacation rental on the internet. A year or so earlier the owner had seen me photographing the house across the street and had come out for a chat. I gave him a business card which eventually bore fruit!"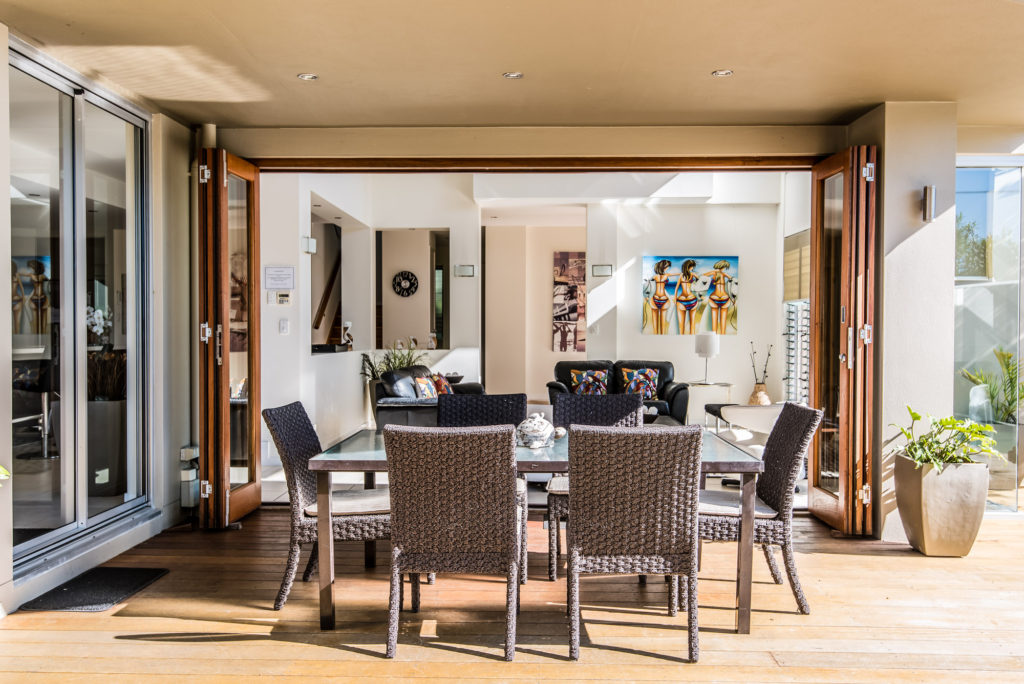 How would you describe this property?
"A quality design and build on a large corner block made private behind a rendered wall. The home is on two levels with 3 of the 4 bedrooms upstairs. Downstairs, the large living room is open, atrium-style, to the roof 2 levels above, and is bathed in natural light. The living room flows through double bi-fold doors to the BBQ deck and pool."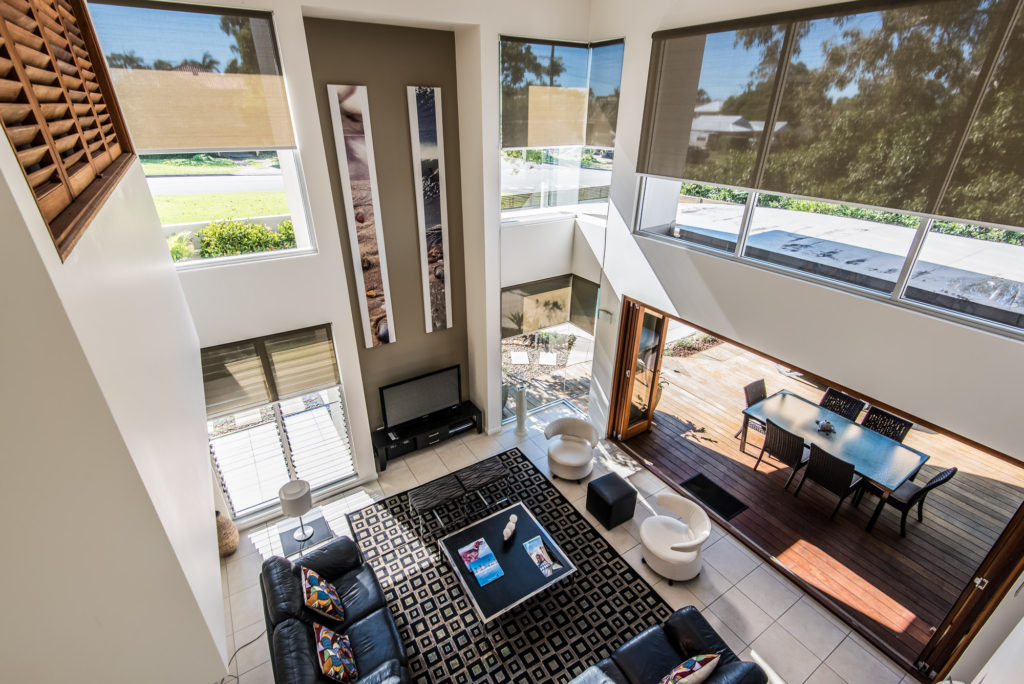 What was the best room in the home in your view?
"As much as I loved the living room, the kitchen/dining space was both attractive and functional. With our mild climate, outdoor cooking and dining is always an option, and here the dining table could easily be moved a short distance either out onto the BBQ deck or indoors beside the kitchen depending on the conditions."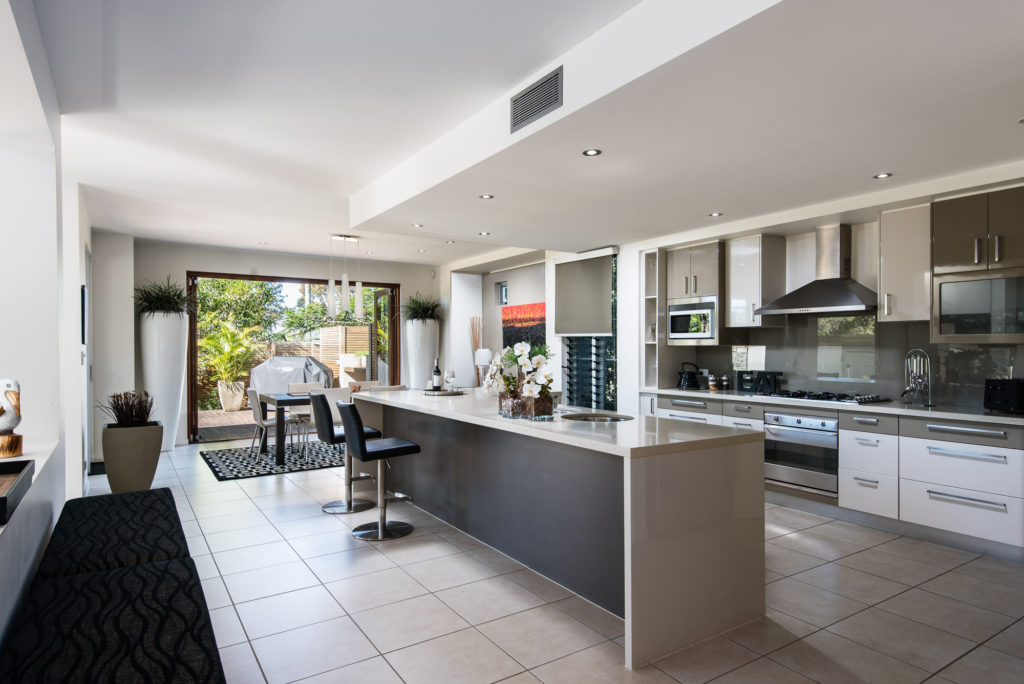 What did you have to do to photograph that room? Was there anything tricky about it from a photographic perspective?
"Inevitably there was an extreme difference in brightness to cope with between the relatively dim interior and the searingly bright daylight out on the deck. No camera can record detail within that brightness range in a single shot, so I needed to take several exposures that favoured different parts of the scene. In addition I walked throughout the scene highlighting parts of it with a hand-held flash."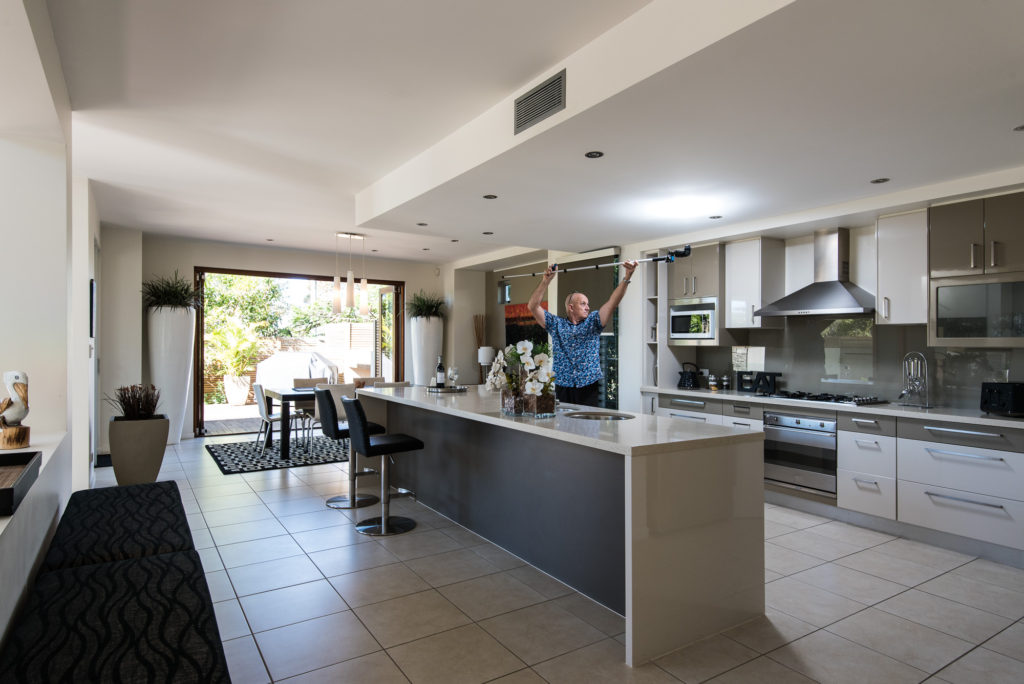 "In the end the final photo was a composite of 13 individual photos."
Would you consider living there if you could afford it?
"My word yes! Although it is a little further from the surf beaches than I'd like it is very handy to the river with its opportunities for light-line sport fishing and 'Everglade-style' kayaking, and to the little car ferry that is the gateway to camping and surfing on Noosa's north shore."
[soliloquy id="641″]