Fresno real estate photographer:
List It Inc.
---
Shaun Aguilar from List It Inc. in Fresno, Ca. creates stunning images that stand out! They offer photography & marketing services including drone, 3D virtual tours and cinema quality video tours.
Photography:
Shaun Aguilar strives to deliver magazine quality photos, while delivering unmatched service. Based out of Fresno, Shaun has worked with agents throughout the California Central Valley to help them and their listings get maximum exposure!
Where we work:
List It Inc. is based in Fresno and covers the entire metro area. Most of their work is around Fresno, Clovis, and Madera, although they are willing to travel further throughout the Central Valley, though of course extra charges will apply.
Our ideal clients:
Real Estate Agents
Builders
Architects
Hotels
Commercial Clients
---
Get in Touch with List It Inc.
---
If you would like to speak to Shaun Aguilar from List It Inc you can call him on the phone numbers listed below, or fill in the contact form and he will get in touch with you as soon as he can.
Hours
---
Monday – Friday 9am – 7pm 
Saturday By appointment only
Sunday By appointment only
---
Contact
---
AddressFresno, California
Phone 559-978-7600
Email info@listitphotos.com
Website www.listitphotos.com
Social Media: List It Inc
---
What areas do we cover: Fresno, California
---
An interview with Shaun Aguilar
How would you describe your photographic style?
I'd say my photographic style is detail focused. In real estate, composition and balance are essential to capturing that "perfect" shot. I like to deliver bright, clear images that can really stand out on the MLS.
What's your standard workflow when doing real estate photography, from arrival at the location through to delivery of the images?
A big part of my workflow is the prep work that home owners do before I arrive. I've created a "photo prep guide" that agents can deliver to sellers to help ensure that the home is captured in it's best possible light.
When I do arrive on location I like to walk the property first, to get an idea of ideal angles and composition for shots. Once I have a feel for the layout of the property I'll grab my gear and get to work!
I really love to meet homeowners and truly enjoy helping them through what can sometimes be a hectic or stressful time.
After the shoot, I take the images back to my office to process. I know how the market can be sometimes, so I always ensure that the photos are delivered back to the agent the very next day.
How important is Photoshop or digital editing to your process?
Photoshop and digital editing itself is a big part of my process. What a lot of people don't realize is that the time to process the photos is much longer than the actual on site time at the property. It's worth it every-time when I get a follow up email from agents saying "Wow, these look amazing!" I also want the home owner to be proud of their "castle" and want them to be happy to show the photos to friends and family.
What do you enjoy most about photographing real estate, architecture and the built environment?
Doing photography for real estate honestly can't be beat! I love meeting new people every day and putting a smile on their face when they see how good their home can really look!
What has been the funniest thing that's ever happened for you on a photo shoot?
The funniest thing that I can remember happened while I was doing some drone work for an agent. As I made my way to the front of my sellers home, I saw a man walk out from the home next door out of the corner of my eye. He had his photo gear with him and was setting it down to lock the front door.
As I looked closer I realized it was one of my best friends who is also a real estate photographer! We couldn't believe it. We had no idea we were going to be shooting in the same neighborhood or the same street at the exact same time!
But what are the odd's of us shooting homes at the exact same time, right next to each other? It was one of those things that was hard to believe and we had a huge laugh!
What advice would you give to someone in Fresno who was selling their home?
Two major points I'd stress to someone in my area who is selling their home is to ask their real estate agent about their marketing. I feel really bad for home owners who's home sit on the market for far too long, with dark or blurry photos that make their home look unappealing. While professional photography is more expensive than snapping some shots with a cell phone, the return on the investment is far greater!
The other point I'd stress, is to make sure that their property is in its best shape possible. I know how stressful and hectic it can be when putting your home up for sale, but the effort they put in to getting their home in tip top shape will pay off tremendously!
What do you like to do away from work?
I'm a huge sports nut. Baseball, football, basketball, you name it, I love it. I love nothing better than spending the day at the ballpark with my family.
REAL ESTATE PHOTOGRAPHY
REAL ESTATE VIDEO TOURS
DRONE PHOTOGRAPHY & VIDEO
REAL ESTATE MARKETING
3D VIRTUAL TOURS & FLOOR PLANS
Photography has been my passion for as long as I can remember. When I was little my dad bought me my first camera for my birthday. It was a really cheap film camera but as a kid it had the best feature ever! It was branded with "Where's Waldo" (remember Where's Waldo ha!) and each picture you took, the camera would put Waldo in the actual photo. So I'd tag along with my dad to develop my photos and I would always look forward to seeing Waldo on each one of my photos!
So, I can safely say that I owe my love and passion of photography to all things, Where's Waldo!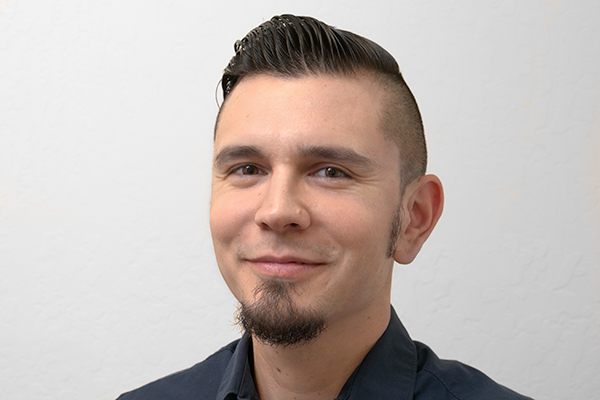 Facebook posts by List It Inc in Fresno, CA