Maui Hawaii real estate photographer: Flocus Studio
---
Flora Rude is a real estate and architectural photographer with FLOCUS Studio in Maui, Hawaii. She has been shooting professionally for 4 years.
Photography:
FLOCUS Studio is a photography business based out of Maui, Hawaii. This studio is run by Flora, a passionate photographer that seeks to provide her clients with a balanced portfolio of media cotent for branding and marketing purposes.
Every photograph should tell a story, and property photos are no different. Flocus Studio is committed to producing photographs that visually communicate moods, highlight features, and psychologically appeal to the target audience. We ensure not only every photo tells the best story for that room, but that there are consistent themes that carry over from room to room.
We are a full-service real estate media company that provides listing photography services, 3D virtual tours, aerial photography, video production and virtual staging. Our studio is constantly expanding with cutting-edge technology and in manpower.
Where we work:
FLOCUS Studio is based in Kihei, and covers the entire island. Most of our work is around Wailea and Kihei, Central Maui, Upcountry, and West Maui.
Our ideal clients
Architects and designers
Real estate agents and brokers
Vacation rental companies and property managers
Commercial properties
Hotels and resorts
Private homeowners
What areas do we cover: The entire island of Maui.
Get in Touch with Flocus Studio
---
If you would like to speak to Flora from Flocus Studio you can call her on the phone numbers listed below, or fill in the contact form and she will get in touch with you as soon as she can.
Hours
---
Monday – Friday 8am - 7pm
Saturday 8am - 12pm
Sunday Closed
---
Social Media: Flocus Studio
---
Real estate photography
Video production
Architectural photography
Visual marketing
Matterport 3d virtual tours
Flora has a Bachelor in Journalism & Media Studies and a Master in Business Administration. She is pursuing her dream as an artist and entrepreneur in Maui.
Flora strives to serve her clients not only with beautiful visuals, but also as a strategic thinker to help her clients reach their end goals in marketing. She will take one step further to make sure her clients can utilize the media she delivers.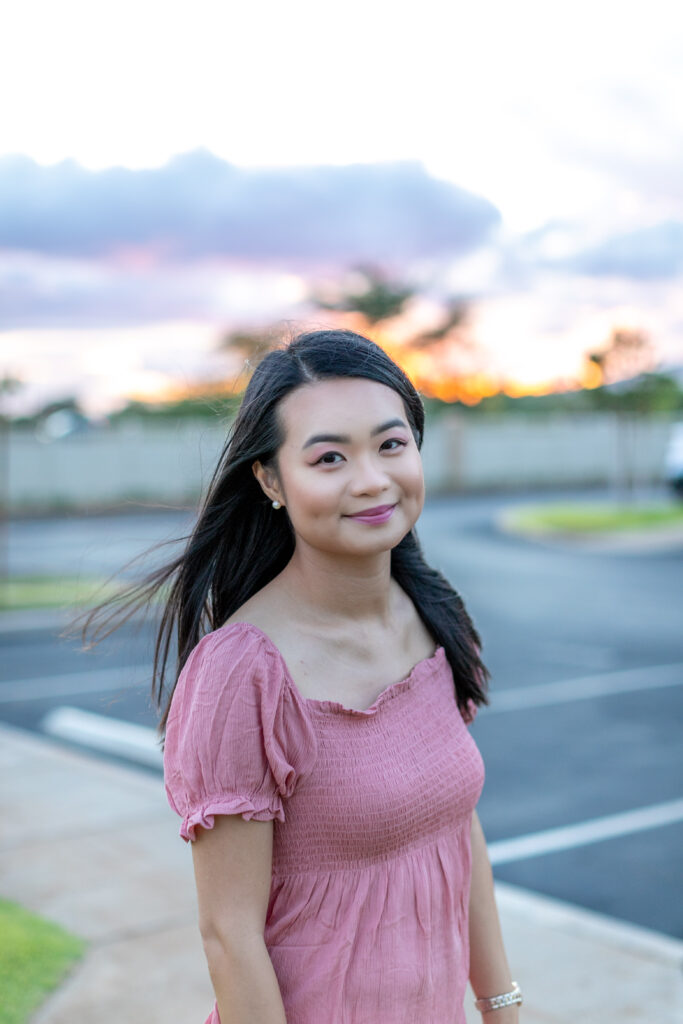 Testimonials for Flocus Studio in Maui:
Amazing service, attention to detail, & such an artful "eye"! I won't use anyone else, period.Jon
I liked the photos. They were clean, neat, and thorough. Now I feel like moving in… The photographer is excellent at capturing the flora & centering the pic frame. Some pics look like postcards.Malia
Flora is wonderful to work with! Great photos, I most recently had her do a photo shoot for a fairly small condo that due to the location does not get a lot of natural light. Flora's photos made the condo look amazing! Open bright and spacious. A true pro, I would highly recommend her! Wendi
The lighting is excellent and I really like your angles!! Sara
Flora did an incredible job at our newest listing. While not an easy project to shoot a ground floor studio, she nailed it. The sellers were so happy with the final product and the feedback from other agents equally complimentary. Even more exciting nowadays is the expanded menu of services they are offering. The ability to capture 3D Tours, Drone Photography, and even Video changes the game. No longer do we need to search for multiple photographers to get the job done. This is a one stop shop, and everything she produces is QUALITY! Dan
An interview with Flora Rude
Flora, can you tell us a little about yourself?
Prior to moving to Maui, I worked in the World's Top 35 architecture firm (WA100). I oversaw the architectural practice's marketing department. Through years of closely collaborating with architects, interior designers, graphic designers, and photographers, I've been trained with the eyes of details. I know what angles to showcase space and highlight the features of the space, and I'm a FAA licensed drone pilot and Maui Zillow's Certified Photographer.
How would you describe your photographic style?
My photography style is bright and clean. I like to make sure the views are clearly depicted, especially when photographing oceanview properties.
What's your standard workflow when doing real estate photography, from arrival at the location through to delivery of the images?
Set up a photoshoot time and date with us, and we will bring professional gears and lighting equipment to photograph your listing. Photos are delivered through an online gallery with quick turn around time.
Videos: Maui real estate photographer