Salt Lake City real estate photographer:
Jonah Anderson Photography
---
Jonah Anderson from Jonah Anderson Photography in Salt Lake City, Utah, has been a photographer for over 20 years. For the past five years he has been shooting for hotels, resorts, vacation rentals and residential real estate. His high-quality still images and 360° virtual tours capture the uniqueness of each property, attracting more buyers and travelers.
Photography:
Jonah approaches each project with his client's success as first priority. Not only does he strive to dazzle his clients with stunning images, but also aims to motivate potential buyers and travelers to take notice and take action.
To enhance the viewing experience for potential buyers/guests/customers, Jonah Anderson Photography also offers:
– Mixed media virtual tours w/ photos, 360° panoramas, video, etc. (MLS compatible)
– twilight photography
– sky replacements
– elevated photography
– floor plans
– Google Street View tours
Where we work:
Jonah Anderson Photography offers premium quality real estate photography and 360° virtual tours across Utah's Wasatch Front – including Salt Lake City, Park City, Bountiful, Sandy, Ogden, Layton, Orem & Provo. Travel fees apply for distances over 25 miles from SLC.
Jonah loves to travel and is willing to go just about anywhere in the world for hotel, resort and vacation rental photography and commercial 360° virtual tours.
Our ideal clients:
1. Residential and commercial real estate agents
2. Vacation rental owners/managers
3. Hotels & resorts
4. Architects & builders
5. Home builders
6. Interior designers
---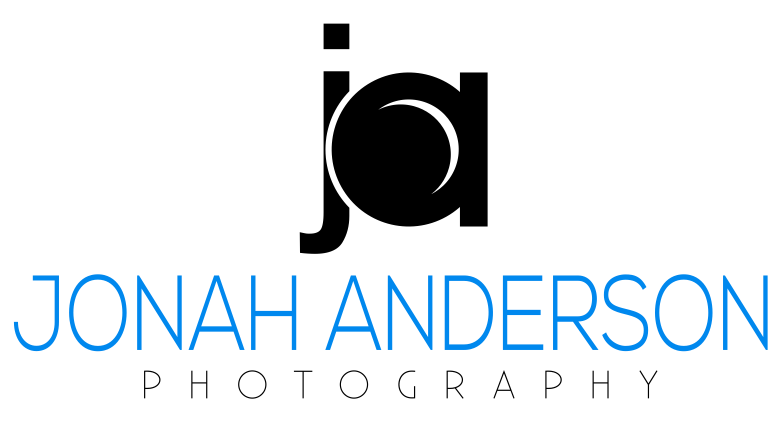 What areas do we cover: Salt Lake City and northern Utah
---
Get in Touch with Jonah Anderson Photography in Salt Lake City
---
If you would like to speak to Jonah you can call him on the phone numbers listed below, or fill in the contact form and he will get in touch with you as soon as he can.
Hours
---
Monday – Friday 8am – Twilight
Saturday By Appointment
Sunday By Appointment
---
Contact
---
AddressSalt Lake City, Utah
Phone 801-635-4918
Email info@jonahanderson.com
Website www.jonahanderson.com
Social Media: Salt Lake City photographer Jonah Anderson
---
An interview with Jonah Anderson
Tell us a little about yourself.
I was born and raised in Utah. I still call it home, but I've always had a curiosity for faraway places.
When I bought my first film camera in 1994, I had to go somewhere to "play around" with it. So I threw some clothes and sleeping bag in my Subaru and disappeared for a couple weeks. After shooting beautiful scenery around Idaho, Wyoming, Montana, Washington and Canada, I realized I was a "photographer"!
In my younger years landscape photography was my main passion… anything to get me out into nature. I also enjoyed portraiture. I did shoot a few weddings and quickly realized that it was not my thing.
I owned an eBay consignment business for several years, which gave me a lot of experience with product photography… shooting everything from vintage dice to commercial pizza ovens.
In 2010 my wife and I decided to rent one of our properties as a vacation rental. I wanted to take some really good photos and create a 360° virtual tour to use for online marketing. I quickly realized that shooting interiors was not as easy as I had thought! And, at the time it was really hard to find good information about shooting 360° virtual tours. But my frustration fueled my determination and I made it happen… it was a slow process.
My new photography skills came in handy when my wife and I decided to travel long-term. In our three years of travel in Peru, Southeast Asia, Mexico and Central America, we found opportunities to work with some really great boutique hotels, resorts and vacation rentals. It was a lot of fun to photograph these beautiful properties and to work with clients and staff from different cultures.
So, yes, now I'm settled in Salt Lake City again. My wife and I continue to manage our vacation rentals. Fortunately I have plenty of flexibility and free time for my photography business.
How would you describe your photographic style?
Accurate, realistic and interesting + 10%.
For me it's important to create images that show what the human eye would see (in the best light), which is usually much different than what the camera sees. And since most of my images are used to sell a property, of course I'm going to enhance them bit. But not to the point where it's dishonest.
What's your standard workflow when doing real estate photography, from arrival at the location through to delivery of the images?
Once I have arrived at a property I like to do a walk-though with the owner or agent to get a feel for the space and allow them to point out the best features. During this walk-through I am creating a shot list for myself and informing the owner or client of anything that needs to be moved or changed.
The exact order in which I shoot will vary, depending on the time of day and position of the sun. But generally I like to shoot the exterior first, then the living spaces and kitchens, then finish with the bedrooms and bathrooms.
After the photo shoot, I will go to my office to download the images and begin the editing process. The finished images are delivered within 48 hours via a download link sent in an email. Commercial shoots may require additional editing time.
How important is Photoshop or digital editing to your process?
The use of Lightroom and Photoshop are critical for my style of photography. I don't use them to go over-the-top with enhancements. But, rather, I use them to produce accurate colors and attractive lighting. For large and complex rooms I will shoot multiple flash and ambient frames. Shooting this way and compositing in Photoshop gives me a lot of control and great results.
What do you enjoy most about photographing real estate, architecture and the built environment?
I like that it's technical and challenging, but at the same time it can be creative and even artistic.
Another reason… when someone is searching a listing site for a home, vacation rental or hotel, they are faced with hundreds of possibilities. I enjoy creating images that stand out from the crowd and grab attention.
What has been the most memorable photo shoot you've ever done?
My most memorable photo shoot was at Sireeampan Boutique Resort & Spa in Chiang Mai, Thailand. Getting paid to do work I love in a foreign country AND spending 10 nights in a small, luxurious boutique hotel with my wife AND being treated (and fed) like royalty the entire time, was definitely an unforgettable experience.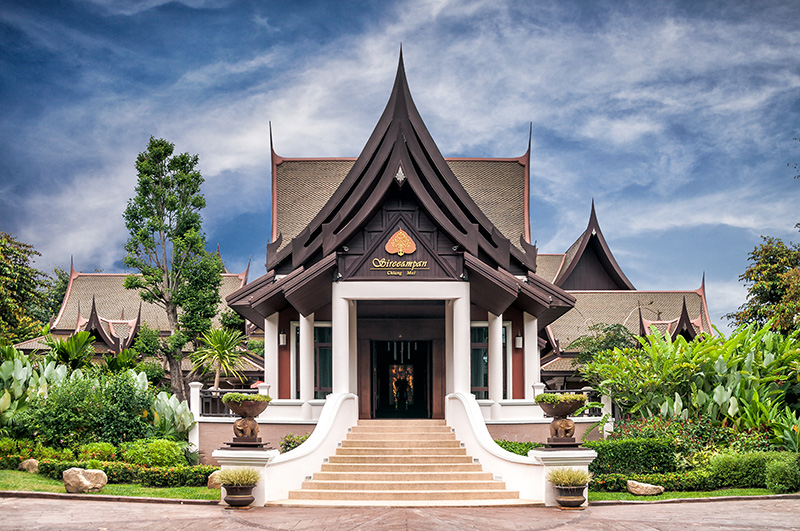 What's the funniest thing that's ever happened when you've been on a photo shoot?
While shooting a hotel in Vietnam, my wife and I were taking a shower in our tiny room. No, this is not dirty …
This bathroom has a sliding door. When we slid the door shut, a light stand that was leaning next to the door fell and got wedged between the door and a wall.
Yeah, we were trapped in the bathroom, naked and afraid. It took a good 5 or 10 minutes to figure a way out. Luckily we didn't have to be rescued by the hotel staff.
What advice would you give to someone in Salt Lake City or Utah who was selling their home?
Work with a realtor who is serious about marketing and uses a professional photographer. A realtor who takes photos with a cell phone or uses the cheapest photographer he can find does not have your best interest in mind or doesn't understand the selling power of high quality images.
What do you like to do away from work?
While in Utah, I enjoy hiking, swimming and boating. But when I have the opportunity, I like to get far away from here to discover countries and cultures that are new to me. And, I love to scuba dive whenever I can.
Testimonials for Jonah Anderson Photography:
Professional & Outstanding Quality!

Excellent work and quality! Jonah's work was Above & Beyond our expectations. He was very professional, personable, patient and extremely easy to work with. All in all outstanding and I definitely recommend him.
Melanie Nicholson, Maruba Resort Jungle Spa, Belize
Excellent photography that tells a story!

Jonah has the eye of a true artist.
He was hired to photograph an estate ski in ski out home.
He arrived on time, discussed a strategy to highlight the home in it's finest light and patiently executed an incredible photo shoot that I will use for years!
Timothy E., Vacation Rental Owner, Park City, Utah
Great Photos!!!

Jonah was terrific. I had some of my rental units that had old tired photos up on VRBO site and Jonah came buy and took new shots that were wonderful!!! Definitely helped my bookings!! I highly recommend him for any of your photography!!
Alicia L., Vacation Rental Owner, Park City, Utah
Real estate photography
HOTEL AND RESORT PHOTOGRAPHY
360° Virtual Tours
ARCHITECTURAL PHOTOGRAPHY
BALLROOM DANCING
Jonah Anderson was born and raised in Utah, and has also lived in California and Montana.
He found his passion for photography at 18 years old, when he took his first camera on a road trip through Idaho, Wyoming, Montana, Washington and British Columbia.
His 15 years working as a printing press operator has complimented his photography by giving him a critical eye for detail and color.
Jonah loves to travel and discover new cultures. He began developing his hotel and real estate photography skills during 3 years of travel through Peru, Southeast Asia, Mexico and Central America.
Having a strong desire to learn and improve, Jonah is always working hard to take his photography to the next level.