Chicago real estate photographer:
XL Visions
---
Tomasz Worek, owner and photographer at XL Visions has been a professional photographer for over 15 years. Last 8 years have been dedicated to create exceptional photography and innovative marketing services for real estate, commercial as well as hotel industry in Chicago, IL.
Photography:
Tomasz is very dedicated and passionate about his work, about the quality of the photographs and service provided. When one would think that with a smaller project, with less budget or with less value in it would be treated and photographed as one, he still pays the same amount of attention to detail and photographs it just like he would photograph a multi-million dollar mansion. He brings exceptional solutions and customer service that will bring you andyour business maximum exposure!
Where we work:
 XL Visions is based in Chicago, Illinois, and most of the work is around downtown Chicago, north and northwest neighborhoods of Chicago as well as north and northwest suburbs. XL Visions prefers to work with clients and projects located within 25 miles range from 60641 zip code, but with additional travel fees will gladly accept projects outside of that area.
Our ideal clients:
Residential and Commercial real estate

Interior Designers

Architects and Builders

Hotels, Motel industry

Luxury Apartments
---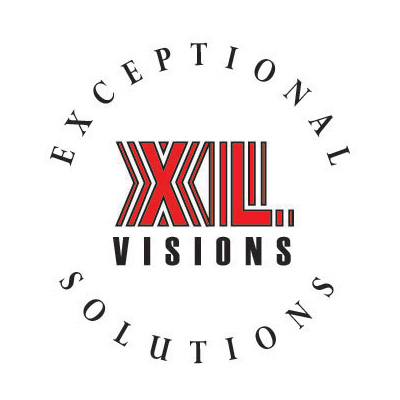 What areas do we cover: Chicago and surrounds
---
Get in Touch with XL Visions
---
If you would like to speak to Tomasz Worek from XL Visions you can call him on the phone numbers listed below, or fill in the contact form and he will get in touch with you as soon as he can.
Hours
---
Monday – Friday 8am – 6pm
Saturday 9am – 3pm
Sunday Not available
---
Contact
---
AddressChicago, Illinois
Phone 773-807-7567
Email info@xlvisions.com
Website www.xlvisions.com
Testimonials for XL Visions in Chicago:
Thumbtack.com review:

Architectural Photography
5 out of 5 stars, Verified Review

"Tom is a true professional. Great communication, great to work with, stellar turnaround. The photos he took for my interior design portfolio were excellent. I would definitely use him again."
Erin S, March 1, 2017
Google review:

"Tomasz was very professional, easy to work with, and produced great photos! My company will continue to work with him and look forward to it!"Courtney T. – B&H Management
Thumbtack.com review:

"Tom, is true to his work, on time, professional, made my clients feel comfortable, had good staging ideas for the pictures, did not hurry to get some pictures and run. He did a phenomenal job, my listing with the pictures and VT received 3 offers the second day! You can see he loves what he does. I am using Tom for all my listings!"Stella P. from Procure Realty Group. April 28, 2015
Google review:

"Tom, the photographer, was incredibly helpful and flexible. Very pleased with the quality of the photos and was amazed at how quickly they arrived. Perfect customer service! I'd recommend Tom to anyone looking for a professional, hardworking and efficient photographer. Also, XL Visions prices are amazing.

Thanks again! Will definitely be using this company again."

M2 C. I., Inc.
Thumbtack.com review:

Real Estate and Architectural Photography
5 out of 5 stars

"Tom shot a high-rise, interiors and exteriors for use on our website. We were very satisfied with the results, and plan on using him again in the future!"Tee L. Jun 30, 2016
An interview with Tomasz Worek:
Tell us a little about yourself.
I have been a professional photographer for over 15 years. About 8 years ago XL Visions was established and since then I have been dedicated to create and deliver exceptional photography and innovative marketing services. I guarantee great images that will help you sell your property faster, promote your business and make you look great.
How would you describe your photographic style?
I am not sure if I have my own style. I always try to show best selling points, architecture and style of each property. I think the natural light, the mood created in each room, each location is very important, and this is what I always try to capture and show in my images.
What's your standard workflow when doing real estate photography, from arrival at the location through to delivery of the images?
Upon arriving at the property, I introduce myself, then I take the time to talk to the owner and the agent about the property, about the photo shoot to make sure I deliver expected images.
Before I start taking any pictures I always like to do a walk-through together with the owner, agent and adjust window blinds, fix the pillows, turn the lights on.
How important is Photoshop or digital editing to your process?
In my opinion, in today's digital world Photoshop and other photo/video editing software are very important tools.
What do you enjoy most about photographing real estate, architecture and the built environment?
I love photography and I love photographing architecture, interior design, peoples' lifestyles. I love that every day is different. New location, new project, new challenges.
What advice would you give to someone in Chicago who was selling their home?
Hire and work with an agent that will go the "extra" step. Take your time to prepare the property and create a great marketing plan with your real estate agent.
Professional Photography is at the top of the list when selling a property and so it should be on top of your list as well.
What do you like to do away from work?
I like to play guitar, watch or play football (soccer). Relax and spend time with friends and family. I also like to travel and obviously photograph those places that I visit.
Real estate photography
Architectural photography
Interior design photography
Playing soccer
"I was born in Poland, but for over 20 years I've been living in Chicago, IL. I always had a big passion for music and art and especially photography.
During my college years I have spent many hours lost in the darkness of photo lab's darkroom; From developing film to printing, from black and white to color…
Since those years I photographed people, cars, events as well as architecture, and I must admit that I always enjoyed photographing architecture, cityscapes, interiors the most."